Event Information
Location
George Washington University
800 21st Street, N.W.
Marvin Center 309
Washington, DC 20052
Description
Be sure to check out the official event website - www.nextgengovt.com
What is NextGen PLUS?
NextGen+ is an extension of the OPM approved Next Generation of Government Training Summit that takes place every July. This added half-day training provides sessions that are jam packed with information focused on educating, inspiring and training emerging government leaders to further enhance their day-to-day career and the betterment of government overall.
Take advantage of the additional NextGen training, keep the knowledge flowing, and touch base with even more Gen X and Y'ers in government.
We've based the training sessions off of the successful topics we've seen help diligent government professionals during The Next Generation of Government Training Summit. Of which, we reached out to hundreds of senior leaders on what skills rising leaders needed to develop to discover these much needed training topics and sessions.
Who is Behind NextGen?
Young Government Leaders, a professional organization of men and women employed by or for the government who are "young" in their service and/or "fresh" in their perspective, and GovLoop, an online knowledge network for government employees. Together, YGL and GovLoop have taken NextGen to new heights year after year. NextGen+ DC is no exception.
Who Should Attend?
The core composition of NextGen+ is comprised of new and/or growing Generation X and Y leaders in government. If you feel lost in the trenches, need to learn the ropes of government, learn and enhance new skills, elevate your leadership knowledge or simply need to shake a negative habit, NextGen+ is the place for you. There are specific sessions for everyone, from the greener newbies in government to those who have moved up the ranks and feel stagnant or unsure of their next step.
Does this Relate to Training I Need?
YES! NextGen is 100% focused on building and growing government leaders. We have mapped each NextGen+ training session to the OPM Senior Executive Service Executive Core Qualifications (Leading Change, Leading People, Results Driven, Business Acumen, Building Coalitions) and the underlying fundamental core competencies. Also, you may be able to draw additional connections between these competencies and your Individual Development Plan (IDP), if you have one. Demonstrating to your agency how NextGen and NextGen+ will help you meet some of the targeted skills or development training as identified on your IDP can be a valuable justification.
What's the Agenda?
12:30 PM - 1:00 PM
Register and Meet New People
1:00 PM - 1:15 PM
Interactive Introductions
1:15 PM - 1:30 PM
Lightning Speaker
1:30 PM - 1:45 PM
Lightning Speaker
1:45 PM - 2:30 PM
Become a Brilliant Communicator
Ninety percent of our day-to-day job responsibilities require excellent communication, but few of us probably feel as if we manage our communications effectively. In this 45-minute session, you will explore the 4-5 most common modes of communication and engage with the facilitator and other participants to identify the best mode to use in various scenarios...and how to use each of those modes in order to achieve the right impact.
2:30 PM - 2:45 PM
Break
2:45 PM - 4:00 PM
Framework of Managing Your Career
To achieve a successful career government, no one is going to do it for you – you need to manage your own career. In this session, government leader Frank Digiammarino walks the audience through his career framework which provides a foundation to thinking through key decisions and building the skills to be the successful leader.
4:00 PM - 4:15 PM
Break
4:15 PM - 5:00 PM
Networking from the Light Side of the Force
Networking is a critical function in a successful career, and every individual must carefully select their networking opportunities to maximize their returns. This session will discuss the importance of networking and how to use this tool to grow and sustain your personal network as well as provide insights on using your networking tool successfully.
Who can register?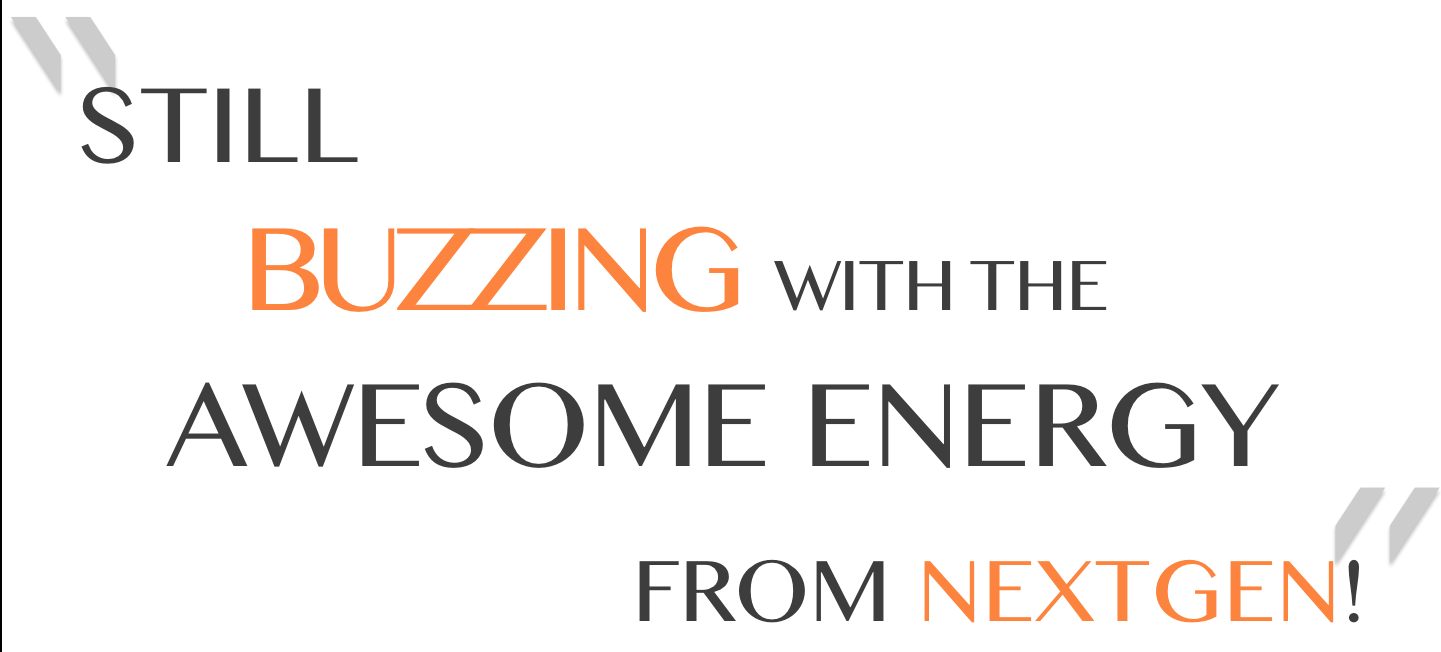 Registration is on a first come first served basis and is open to emerging and seasoned leaders in government, academia, non-profit and government contractors. There is a cap on the number of government contractors, so register today if you are interested in obtaining one of these limited slots.
What is the Dress Code?
Honestly, wear what makes you most comfortable to learn, talk and think openly. Some will wear suits, others will be in jeans. As long as you are comfortable, presentable and eager to learn more!
Are there sponsors for this event?
Yes, exclusive sponsorships are available. If you are interested in sponsoring this event contact Doug Mashkuri.
Cancellation Policy
Cancellations must be made in writing and submitted prior to November 26th for a full refund. Any cancellations made after Nov 26th are non-refundable; however substitutions are accepted. Any no shows will be charged the full registration price.
Your Question not answered here?
Check out the event website or contact Megan and she can get you the answer you need!
Date and time
Location
George Washington University
800 21st Street, N.W.
Marvin Center 309
Washington, DC 20052