Description
Warning technical level will be high by design!
The topic is Nextgen Applications and we have a great lineup! Our featured speaker will be Aaron Spiegel (EMC). He will talk about Modern Service Development, Deployment, and Delivery approaches from the EMC perspective. We will also connect remotely with Dr. Prasad Calyam (University of Missouri-Columbia) for a talk about his "Simulation as a Service" project that leverages gigabit infrastruture and enables advanced manufacturing applications.
Aaron Spiegel - EMC
Overview of Aaron's talk:
Information technology is in the middle of a major shift in how services are developed, deployed and delivered. Both developers and operations are challenged maintaining existing environments, while innovating. At the same time, the nature of business innovation is becoming more dependent on software innovation.
Aaron will discuss EMC's view of the industry shift, and a couple areas they are working on to help. He will also introduce Cloud Foundry in this context, discuss the business challenges it addresses, and show a demonstration of it's capabilities.
Aaron's Short Bio:
Aaron Spiegel is a technical professional and developer with 16 years of experience in everything from network monitoring platforms and storage area networks to web-services and UI development. He currently works as a technical consultant at EMC Corporation covering technologies including SAN, Storage, Hadoop, in-memory data-grids and Platform as a Service infrastructure.
Bit more about EMC:
EMC is a global leader in enabling businesses and service providers to transform their operations, technology and business. Through innovative products and services, EMC accelerates the journey to cloud computing, helping customers to store, manage, protect and analyze their most valuable asset — information — in a more agile, trusted and cost-efficient way.
EMC shares a unique partnership and vision with it's federation of majority and wholly owned subsidiaries including VMware, RSA and Pivotal. Each business is influential in it's own market of technology, while sharing a common vision for the future of computing.
EMC employs approximately 60,000 people worldwide. We are represented by approximately 400 sales offices and scores of partners in 86 countries around the world. We have the world's largest sales and service force focused on information infrastructure, and we work closely with a global network of technology, outsourcing, systems integration, service, and distribution partners.
Dr. Prasad Calyam - University of Missouri-Columbia
Overview of Prasad's Talk:
Advanced manufacturing design today requires iterative and collaborative work among multi-site engineering experts in fluid, thermal and structure analyses. Small companies and trainees entering this field need access to very expensive high-end simulation capabilities, and collaboration is most effective when executed in real-time using access to high-performance and public-private cloud computing resources connected via low-latency, high-bandwidth networks.
Prasad will discuss activities and results from his NSF-supported 'Simulation-as-a-Service' project that leverages the GENI infrastructure, the City of Dublin's (Ohio) GENI Rack and fiber and TotalSim's expertise in modeling and simulation services. The project goal is to transform how professionals and trainees can leverage GENI capabilities to make and learn-about advanced manufacturing components through "City-supported Apps and their Marketplaces" based on hybrid cloud resource and software access. He will present early results from GENI experiments on user productivity, performance and experiences using a "WheelSim" App.
Prasad's Short Bio:
Prasad Calyam is an Assistant Professor in the Department of Computer Science at University of Missouri-Columbia. Before coming to the university in 2013, he was a Research Director at Ohio Supercomputer Center/OARnet, The Ohio State University. His research and development areas of interest include: Distributed and Cloud Computing, Computer Networking, Networked-Multimedia Applications, and Cyber Security. He enjoys working with students in the "VIMAN Lab" - Virtualization, Multimedia and Networking Lab.
Location:
The entrance to Barkley is west of Main Street, between 17th and 18th Streets (A bit hidden). You can park in the parking garage that connects w/ Barkley (Entrance is North of Barkley entrance). You will just need to get your ticket validated when you sign in at the front desk.
The event will take place at Barkley (Apollo Room).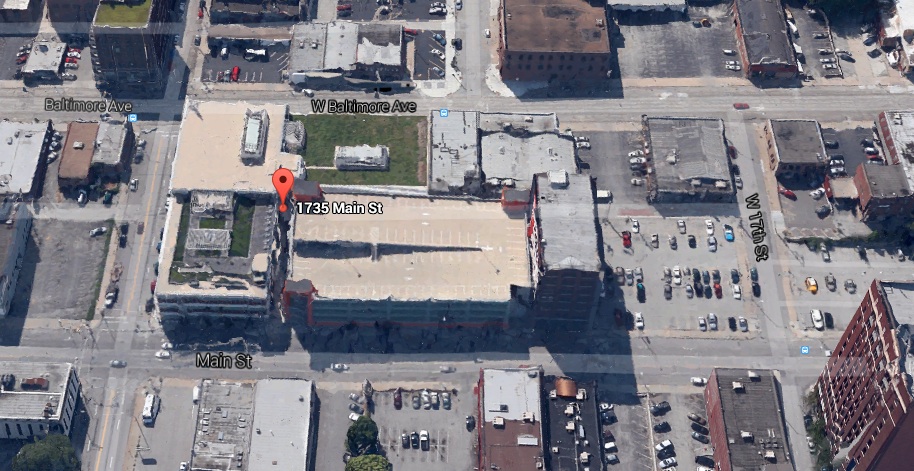 Organizer of Nextgen Applications (1 Billion Bits - August) ft. Aaron Spiegel (EMC)
1 Billon Bits is a series of community conversations to spark the imagination and educate developers and IT professionals about the possibilities of nextgen networks and applications. We meet once a month with a goal of cultivating a robust community of next generation technologists and developers in Kansas City.
1 Billion Bits is a program of KC Digital Drive, a civic initiative intended to maximize the impact of KC's fiber infrastructure. The organizing team includes Riddhiman Das, Tam Tran, Troy J Norris, David Snodgrass, Ilya Tabakh of Somametric and Aaron Deacon of KC Digital Drive.