About this Event
Camp North End presents
Next Plate: Pairings to ignite Charlotte's Culinary//Arts scenes
A pair of leading chefs from different culinary traditions will work in tandem with an arts organization to create an unforgettable dining experience. Those in attendance can expect the unexpected, along with a multi-course meal composed around visual and performing arts elements.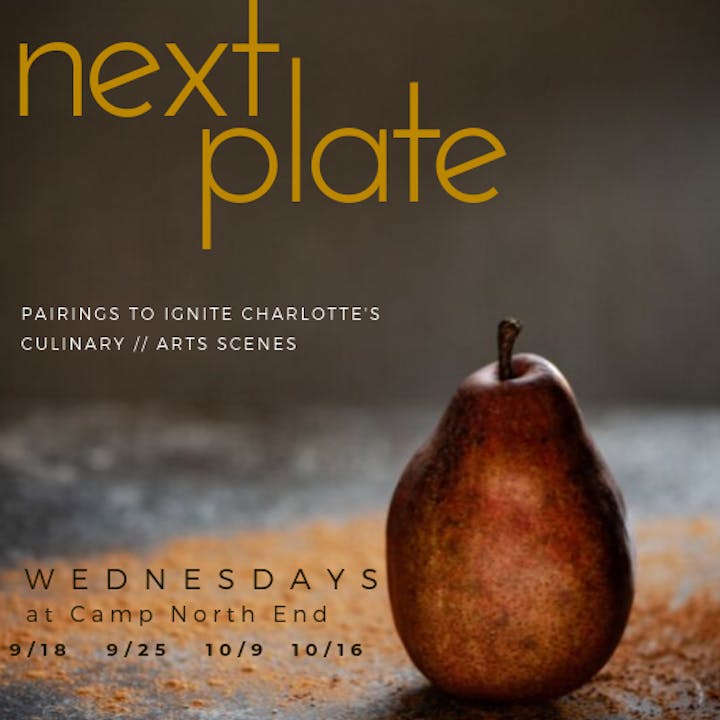 Full menu:
To be announced 2 weeks prior to the event
Seating is limited, please register in advance.
Individual tickets available beginning August 14th: $90/per person
Featured Culinary//Arts Collaborators:
Chef Ryan Allen
Chef Ryan Allen is the executive chef of Reid's in SouthPark. Allen was the longtime executive chef at Myers Park brunch spot littleSpoon. After receiving his associate's degree in culinary arts from Johnson and Wales, he worked in tour catering while maintaining his internship with Compass Group. During this five-year span, Allen continued to study on his own. He compares this kind of cooking to his favorite kind of music: hip-hop, making note of the way it samples music from all over, borrowing from other genres and revisiting past eras to create something altogether new, yet familiar.
Chef Quientina Stewart
Joined the faculty at Johnson and Wales University, Charlotte in 2015, Quientina Stewart possesses over 18 years of Food & Beverage and Hospitality Industry experience in both front and back of the house.She has held several positions in private clubs, cruise ships, resorts, fine and casual dining, onsite foodservice management, and retail food service – both on the sweet and savory sides of the kitchen.Having an earnest and sincere passion for the uplifting of communities through all facets of food, Quientina has applied her degrees earned at Johnson and Wales University Charleston in Culinary, Pastry Arts – followed by a BS in Foodservice Management and then a Master's Degree in International Hospitality Management to navigate her career.
The Mint Museum