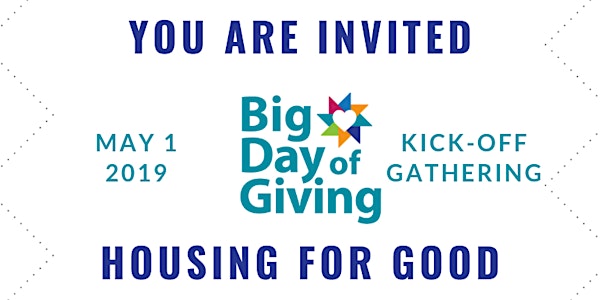 Next Move's Big Day of Giving Kick-Off Gathering
Location
Francis House Center
1422 C Street
Sacramento, CA 95814
Next Move's Big Day of Giving 2019 "Housing for Good" Kick-Off Gathering!
About this event
Join us on Wednesday, May 1 at Francis House Center from 6pm-8pm. Friends of the organization are invited to enjoy light refreshments, learn how Next Move and Francis House Center impact the community with meaningful programs, and participate in Big Day of Giving. Our goal this year is to raise $15,000 to move Sacramento's most vulnerable residents into self-reliance and self-sufficiency.
To learn more about Next Move and Big Day of Giving, please visit: www.bigdayofgiving.org/nextmove. Discover the work that Next Move is doing in the community, how to participate in the fundraiser, and how to schedule your donations ahead of time, starting April 15.