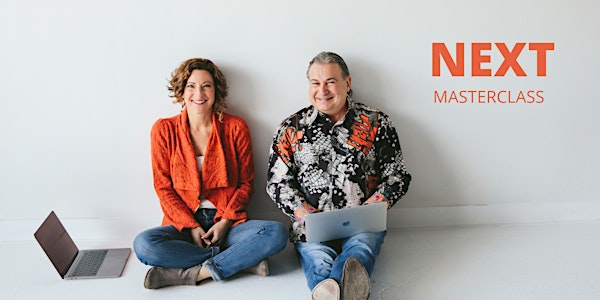 NEXT Masterclass
NEXT Masterclass is a free, online, interactive class to explore upgrading your life and business from 3D to 5D consciousness.
About this event
Humanity is ascending from 3D (fear and separation) to 5D (love and oneness). This masterclass is for you if you are a leader at the forefront of this ascending movement. If you desire to evolve and be the NEXT best version of yourself.
Putting your evolution first will have a ripple effect on all other aspects of your life – your health, relationships, finances, and business.
You will live your life on YOUR terms.
As the world shifts into new and elevated consciousness, it brings new challenges. You may:
• Be unclear, anxious, and uncertain about your business.
• Be uncomfortable about letting go and making room for a new emerging purpose.
• Have friends or business colleagues that no longer feel in alignment.
• Need to end a long-term relationship that is no longer serving you.
• Know there is more to life, but not sure what it is or how to find it.
Whatever challenges you face in our rapidly changing world, you must step out of your "comfortable" discomfort to live differently. It is a potent time to evolve, change, and live in alignment in all areas of your life.
It can be overwhelming to know where to begin, and then it's easy to get stuck doing nothing at all or find yourself going in circles.
Have you been stuck for a while telling yourself you'll find time "tomorrow," yet you never do? Are you struggling with the same things/patterns you worked with years ago?
Change is possible, but you must make yourself a priority. Do you choose yourself first and foremost? Some people put everything before themselves…work, kids, partners, and on and on. Is that you?
So, what happens?
NOTHING. Nothing changes because you always have someone else to take care of or something else you must do.
What if you put your oxygen mask on first?
Our secret: As soon as you evolve your inner world, the universe will align the outer world to meet you.
During our time together, you will discover insights and potent practices to:
• Operate in a flow state - peaceful and joyful
• Attract the NEXT level of people into your life and business
• Magnetize additional financial resources
• Elevate your relationships to the next level
• Align with your life purpose to allow the universe's kindness to support your mission.
We call individuals who desire to be part of our collective ascension to evolve and become your best version—purpose-driven leaders who are here to create a positive impact in the world.
Is that you?
NEXT is not just a masterclass. It is a movement to raise consciousness on our planet. Just imagine what the world would be like if most people lived in love and oneness rather than fear and separation. You can be a part of this ripple effect.
Please join us!
Love,
Steven and Kerry
What people are saying :
"Steven and Kerry are loving, caring, and knowledgeable. NEXT has had a profound impact on my life and well-being."
- Nicole
"NEXT has positively affected all areas of my life. I have experienced deep and lasting shifts in my ability to navigate my attitude, allowing me to see and feel an improved version of my reality."
- Marissa
"Steven and Kerry are master guides in explaining all of my aspects who self-sabotage me in my life and relationships and business. Priceless."
- Chris
"I feel like my life is being transformed before my eyes. Thank you, Kerry and Steven."
- Sarah
"The experience is insightful, real-world, actionable, engaging, and elevating."
- Xavier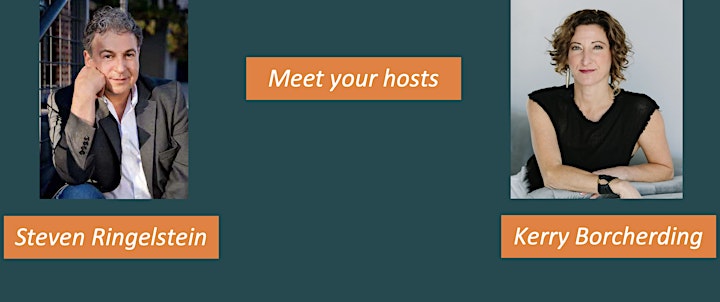 Steven Ringelstein is the founder and CEO of Pristine Creations LLC, an education company focusing on evolution, life mastery, and living a life of purpose while becoming the best version of self.
He is a scientist at heart, an entrepreneur by DNA, and a pioneer with a mission to elevate the consciousness of humanity. He uses scientific principles from quantum physics, neuroscience, and Collective Intelligence to help individuals hack into their behavioral algorithms. He pioneered the 4 Zones of Leadership, a proven systemic way to unleash your impact.
Steven is recognized for his in-depth understanding of human behavior, emotional and energetic intelligence, and intuition. He is an Israeli Air Force veteran. He has 17 years of leadership experience as a CEO/COO for high-tech companies and 18 years of consulting experience for fortune 500 leaders. He has consulted for hundreds of clients, from C-level executives and their leadership teams to entrepreneurs leading high-growth, high-impact businesses.
Holding an MBA from Thunderbird School of Global Management, he has a BBA in International Marketing & Management from the City of New York University. He holds numerous other professional degrees and training, including defense contracts, engineering, software development, financial services, insurance, and the healing art.

Kerry Borcherding has more than 20 years of experience as a leader in psychology, behavioral science, and emotional intelligence. She is an expert in developing people in communication, energy management, intuition, and mind-body awareness.
Kerry uses neuroscience, psychology, and human behavioral principles to transform abilities to eliminate destructive behaviors so that they may function at a higher level with ease.
She also empowers people to access their unlimited potential, true purpose, and gifts to create a more significant, positive impact on humanity and the planet.
Kerry graduated with her Master's in Transpersonal Counseling Psychology from Naropa University in Boulder, Colorado, and has numerous other certifications within her field. She has participated in multiple self-development courses as an avid seeker of human evolution. She graduated from the Multidimensional Leadership Institute, a program that teaches you how to hack your behavior algorithms to transform yourself.