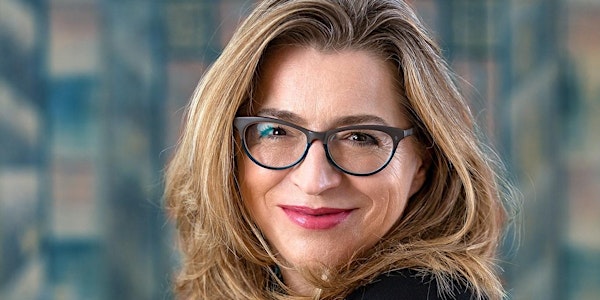 Next Level Performance in Business & Life_Masterclass with Selma Prodanovic
Discover simple, fast, and fun ways to reach higher performance, grow your business & improve your personal life.
Refund Policy
Contact the organizer to request a refund.
About this event
Thank you for your interest! This masterclass is full. There will be other similar programs in the future. If you would like to be informed on time or even receive the information beforehand please either subscribe at www.selmaprodanovic.com or send us an email to hello@brainswork.at We are looking forward to seeing you soon and supporting you on your personal and business growth journey - Next Level Performance!
Whether you are just starting or already have a successful business, the Next Level is ahead of you. Even if you don't know what exactly "Next Level" means for you, you know you deserve it!
Join us in this exciting masterclass with Startup-Grande-Dame Selma Prodanovic, who will be sharing her exciting professional and personal experience and more specifically her lessons learned - from struggling with burn-out and high-functioning depression to inner peace and calmness.
How do you live up to your standards as a parent, spouse, friend, and entrepreneur building a successful purpose-driven business, while being the person you always wanted to be.
In just two intensive hours (next-level performance indeed:)) you will learn how to uncover your inner-liar, expand your mindset, and build mental fitness habits for your Next Level Performance. An additional hour to work on your specific plan of action is optional.
And of course, you can use this fantastic opportunity to re-design your second half of 2022 and transform it into your big success!