Actions and Detail Panel
"Next Level" Fitness Concert with Watatah featuring Vontrese "VBoogie" Stev...
Sat, May 20, 2017, 6:00 PM – 8:00 PM EDT
Description
We are taking it to the Next Level DMV!!! Watatah "Fiah Lion" is bringing his #LaVidaGutativaTour2 to Virginia!! Join Watatah and featured International Presenter Vontrese"VBoogie" Stevenson as we light up the dance floor. This is a party that you don't want to miss!!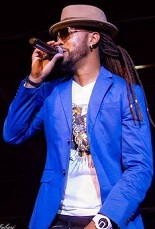 A native of a small town in the Dominican Republic, Watatah has become an established Merengue Powerhouse. His fun, energetic, and dynamic musical approach shows why he is the reigning king of dance fitness. Find out more about Watatah here: Watatah Pagina Urbana Oficial
With an enhanced knowledge in fitness dancing, Watatah "The Fiah Lion", has taken his game to the next level. His music has become fan favorite in the Zumba and Dance Fitness communities. Songs like "Zumba Time" 'Sacudelo", "No Es Normal", "Con Alba Duran", "Sexy Ladies", "No Excuses", "Yo vine a bailar", "Ready to go" and "Bunda", have propelled his status as an international and crossover star.
Featuring International Presenter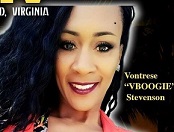 Vontrese VBoogie Stevenson "VBoogie", licensed Zumba Instructor since 2000, is an international instructor, who has taught in the Dominican Republic and Europe. A native Bay Area girl born and raised in Modesto, California, Vontrese "VBoogie" Stevenson Is known for her high energy, Jamaican winning fierce attitude, and sultry calorie burning Hip Hop influenced dance moves. VBoogie will for sure have you ditching the workout and joining the PARTY! Find out more about VBoogie here: VBoogie's Dance Journey
Guest instructors to include Socratese DJSo - Fuego Pierre (of Socrate Danza, LLC), Alika Davis (of Z Fierce Fitness), Jason "McJazzyJay" McLaurin, Antonio (of Five Star Fellas), Teryck Coles (of Move with Tee), Mika JP Fukuksa, Virtie Brunson, and Yurmaly Mosserate (of Zumba Maly)
WATATAH SOCIAL:
www.Facebook.com/WatatahOfficialPage
www.Youtube.com/user/LaGuaguaUrbana
www.Soundcloud.com/WatatahMusic
www.Twitter.com/Watatah
www.Instagram.com/Watatah