Location
4th Floor
147 Prince Street
Brooklyn, NY 11201
Get to know the NY Emmy Nominated brand that's Leveling the Playing Field in Youth Development throughout New York City & Westchester County
About this event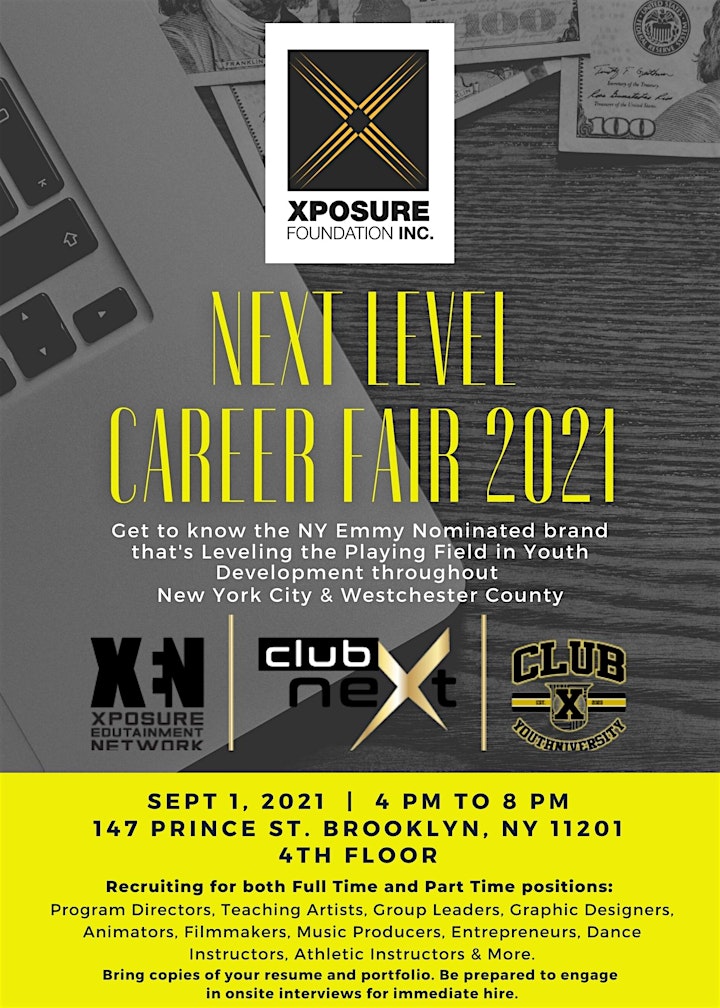 Recruiting for both Full Time and Part Time positions: Program Directors, Teaching Artists, Group Leaders, Graphic Designers, Animators, Filmmakers, Music Producers, Entrepreneurs, Dance Instructors, Athletic Instructors & More.
Temperature check and digital health screen will be conducted upon arrival
Mask required
Interviews and offers may be made on the same day as the career fair
Bring 2 forms of ID
Vaccinations are a must, proof of vaccine and/or proof of scheduled appointment for first dose of vaccine required. You can schedule a vaccine at this link: http://nyc.gov/vax4nyc If you do make an appointment through that link, be sure to select "Girls With Knowledge" in the referral field.
Bring copies of your resume and portfolio. All departments will be given designated areas where you can engage in onsite interviews for immediate hire.