About this Event
The day will feature family-friendly entertainment, free food and giveaways. Highlights include a presentation about the campaign by President Mark B. Rosenberg, an exclusive first look at the Next Horizon video and a reading by alumnus Richard Blanco, who wrote a special poem for FIU inspired by the Next Horizon Campaign. There are also live performances by alumnus Tony Succar and the Mixtura Band and DJ M Dot, as well as interactive exhibits of FIU research, community programs, and more.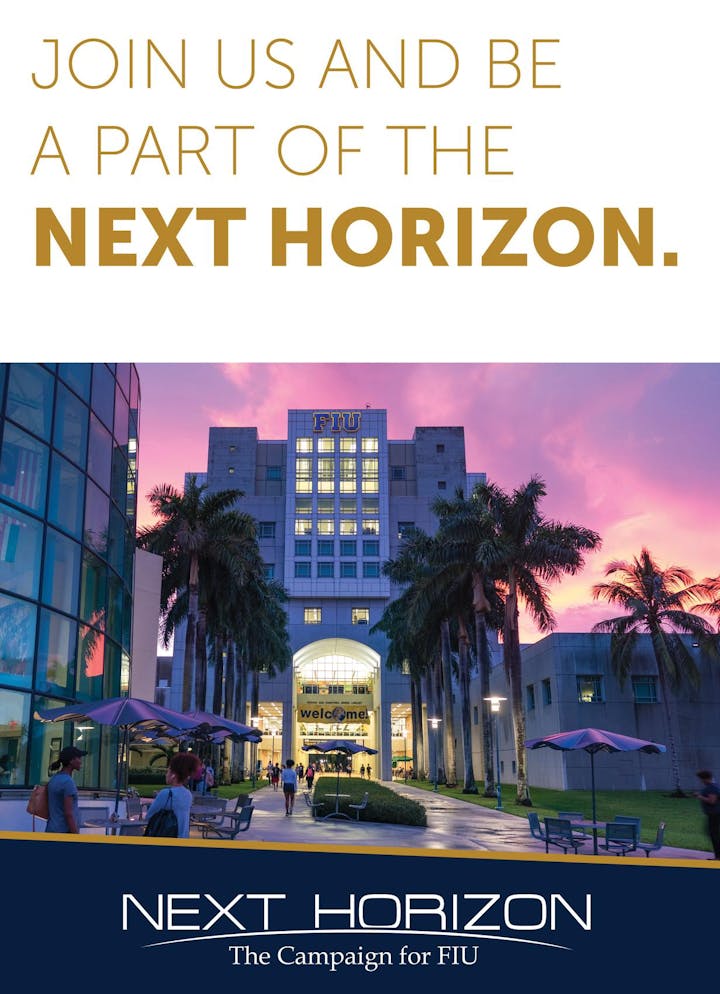 Kickoff Celebration
Steps of Charles E. Perry Building (Primera Casa)
12:00 p.m. – Main Area Opens to Public
12:45 p.m. – Opening Act Begins
1:45 p.m. – Main Program
2:30 - 5:00 p.m. – Entertainment & Interactive Exhibits
Please note that the event will be taking place outdoors.
We encourage you to come in your best FIU attire.
To learn more about this historic
and exciting day, please visit:
Go.fiu.edu/nexthorizon