About this Event
From diagnosis processes, treatment protocol development, drug development, personalized medicine, and patient monitoring and care, Artificial Intelligence is bringing new opportunities to all Healthcare paradigms.
In this seminar, we will explore how the AI Healthcare landscape is changing and how you can take advantage of the technology innovations aiding this transformation. Please join us to learn more about how AI can help you.
Lunch will be provided
Key Topics:
Key Trends in Healthcare
Adoption of AI, DL, ML within key segments in Healthcare
GPU Accelerated Applications in Genomics and Pharma
NVIDIA Solution Platform including new announcements, Clara (computational platform that makes it easy for developers to build, manage, and deploy intelligent medical imaging workflows and instruments)
AI powered by NVIDIA® DGX®
Key Start-ups and trends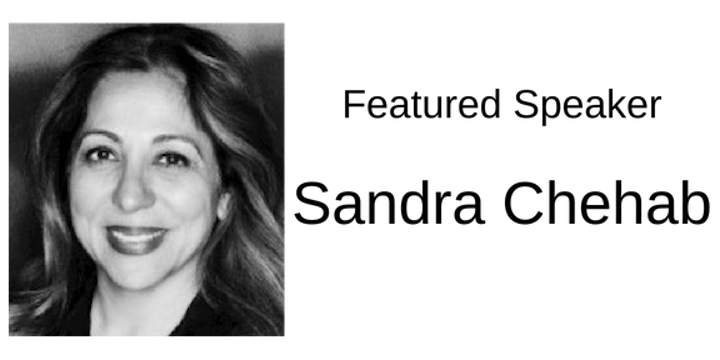 Sandra Chehab is a Global Healthcare Strategic Alliance Manager focused on Business Development. She graduated from the University of Toronto with a Specialist Bachelor Degree in Economics and Finance, a Major Degree in Spanish and a Minor in Middle Eastern Islamic Studies. She later went on to Ryerson University where she obtained her CMA.
Sandra has been in the Healthcare, Finance, and Retail Verticals in the Information Technology Industry for over 20 years. She started her career in Toronto as one of the original employees at Dell Financial Services and in March of 2000 she moved to San Francisco to pursue her career with IBM as a Software Sales Specialist. She earned herself several accolades throughout her career including the Prestigious Golden Circle Award, President's Club and the ABA Award for Outstanding Leadership.
Sandra has managed Global Teams in India, Japan, EMEA, Latin and North America throughout her career and has worked for Fortune 500 companies as well as private and consulting firms. Currently, Sandra is the Global Sales Specialist for Healthcare at NVIDIA, a leading technology manufacturer specializing in driving customers in the adoption of Artificial Intelligence, Deep Learning and Machine Learning.

We would like to thank our sponsor, nVIDIA for making this event possible.
TRANSFORMING HEALTHCARE TO TRANSFORM LIVES
From medical imaging to analyzing genomes to discovering new drugs, the entire healthcare industry is in a state of transformation and NVIDIA GPU computing is at the heart. NVIDIA GPU-accelerated applications and systems are delivering new efficiencies and possibilities, empowering physicians, clinicians, and researchers passionate about improving the lives of others to do their best work.