Description

Next Gen Women in Politics: From Voting To Running
Did you know that only 19% of congress and 12% of governors are women? Women make up 51% of the the U.S. population and have the power to dramatically shift those numbers. Join Spark and IGNITE for lively discussion and drinks with women making waves in the political space and to learn how to become an active participant in the political process.
Our panelists include: a millennial who ran for congress, a civic leader in the reproductive health space, an educator who is empowering the next generation of women to own their fair share of political power, and a woman revolutionizing campaign finance. These leaders will share their insight into how to get involved, what civic engagement means, and the importance of being an active force in the political arena.
Special Message From:
Erin Schrode, a 25-year old social entrepreneur, congressional candidate in California's District 2, and environmental activist who works to redefine civic engagement for the Millennial generation and a nation.
Get ready for a lively discussion with:
Stacy Mason, the Executive Director of WomenCount, a nonprofit progressive political organization that gives women from around the US a powerful voice in the political process.

Sara Guillermo, Chief Program Officer of IGNITE, a non profit working to build political ambition young women and girls while they are forming their identities.

Katy Tang, District 4 (Sunset/Parkside) representative on the San Francisco Board of Supervisors.
Moderated by:
Nicole Regalado, Campaign Manager at CREDO Action team, former digital strategy lead at Planned Parenthood, IGNITE Honoree, and Spark Board Member
Afterwards join us for drinks and a chance to mingle with like-minded young professionals and our inspiring panel.
---
Bios
Erin Schrode
Co-Founder, Turning Green
Erin is a citizen activist, community organizer, and vocal advocate for environmental action, social justice, public health, and responsible consumption. Since co-founding Turning Green in 2005, she has developed education and social action platforms to inspire, educate, and mobilize millions of students and the global public with this non-profit and beyond. Erin recently ran an unprecedented campaign for US Congress in California's District 2, working to redefine civic engagement, reinvigorate public service, and expand the definition of politician for a generation and a nation.
A passionate writer and orator, Erin is the eco correspondent for Fusion, speaks internationally, and consults with corporations, government agencies, and organizations on millennials, sustainability, social consumption, digital tendencies, and purpose to drive positive impact and better business. Honoring her commitment to lead through action, The White House called Erin "a dynamic, passionate and ambitious young woman committed to creating big change everywhere she goes.
Stacy Mason
Executive Director, WomenCount
The Executive Director of WomenCount, Stacy Mason, is the former editor-in-chief of Roll Call, the newspaper that covers the U.S. Congress. She has also previously worked at The Economist in London researching and launching new publishing ventures as part of the Development team. Most recently, she worked as Associate Publisher of The Federal Paper, a start-up newspaper focusing on the White House and politics. She lives in Palo Alto, Calif., with her husband and three children.
Sara Guillermo
Chief Program Officer, IGNITE
Sara Guillermo, Chief Program Officer, IGNITE Sara has a long history with IGNITE, having run program at Lionel Wilson Prep in East Oakland. She brings extensive experience in youth leadership, curriculum development, program management and capacity building. She has served the Oakland and larger Bay Area community since 2008 through after-school programs focused on leadership development, service and bridging the achievement gap at ASPIRE public schools, Build On, and Seeking Common Ground. Sara holds an MSW from the University of Denver and a B.A. in Psychology from UC Santa Cruz. Sara believes that everyone has the capacity to create change within themselves, in the communities around them, and in the world.
Katy Tang
District 4 (Sunset/Parkside) representative
Katy Tang currently serves as the District 4 (Sunset/Parkside) representative on the San Francisco Board of Supervisors. Since taking office in 2013, Katy has prioritized keeping San Francisco family-friendly, improving public transportation, supporting small businesses, protecting our environment, enhancing pedestrian safety, improving public safety, and protecting our City's financial health.
Prior to serving as Supervisor, Katy worked as former District 4 Supervisor Carmen Chu's Legislative Aide for over five years, drafting legislation to create neighborhood commercial districts for District 4 business corridors, increasing housing protections for victims of domestic violence, streamlining complex City contracting processes, facilitating prompt payment to City contractors, and instituting increased penalties for crimes committed in and around public transit.
Katy also served in Mayor Gavin Newsom's administration in the Office of Public Policy & Finance, where she worked on community outreach for development of the City's first Community Justice Center, in addition to her work assisting with development of the City's budget.
Nicole Regalado
Campaign Manager at CREDO Action team and IGNITE Honoree
Nicole Regalado-Butler is a gender and reproductive justice activist with expertise in digital movement building. Nicole got her start in digital organizing while working on a national campaign to end the sex trafficking of minors that shut down Craigslist's Adult Services section in 2010. She spent four years leading digital strategy at Planned Parenthood Northern California and recently joined the CREDO Action team as a Campaign Manager. In 2016, Nicole was honored by IGNITE for her leadership and commitment to engaging and mentoring other women. Nicole is a board member of Spark and she also sits on the Communications Committee for a local BART Board campaign.
---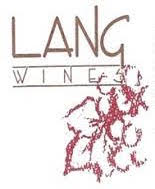 Wine generously donated by Lang Wines