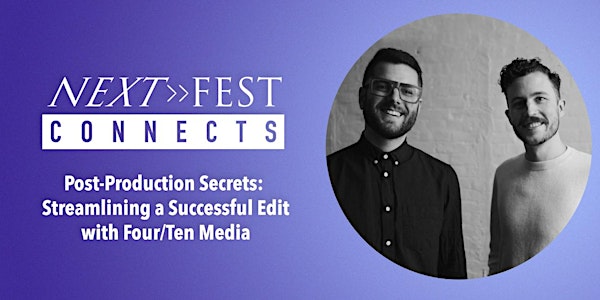 Next Fest Connects: Post-Production Secrets-Streamlining a Successful Edit
Next Fest Connects: Four/Ten Media covers the post-production workflow after your shoot
About this event
This session covers the post-production workflow after your shoot. We'll discuss the basics of editing and walk through some tips and tricks for making the editing process run smoother. This session will be covered using Adobe Premiere Pro. Other editing software could apply, but Premiere Pro is what we'll be referencing.
Four/Ten Media has worked with a wide range of musicians from the contemporary classical world to rock and pop bands. Through these sessions Four/Ten will walk participants through how to approach filming themselves or other musicians in a discussion of lighting, camera, and editing to ensure you can walk away with the skills to improve your own video capabilities.
Note: Zoom Conference instructions will be included with your registration confirmation email.