Ticket availability is limited for social distancing measures. Audience size is limited.
About this Event
Due to ongoing capacity restrictions, we kindly request that you purchase tickets in specific areas according to your group size. We reserve the right to move your reservation if it does not match the seating group size. This will help us ensure that our venue remains viable for the foreseeable future. For individuals or groups larger than 4, please call us at 302.684.3038 and our box-office staff would be happy to assist you.
Stand-Up Comedy's NEXT BIG STARS are coming to the Milton Theatre Stage for one night of fresh and brand new comedy!
Headliner: Jake Mattera
Lineup: Sam Kap, Aaron Bell, Eddie Gallagher, Tyler Dark
Hosted by: Keith Purnell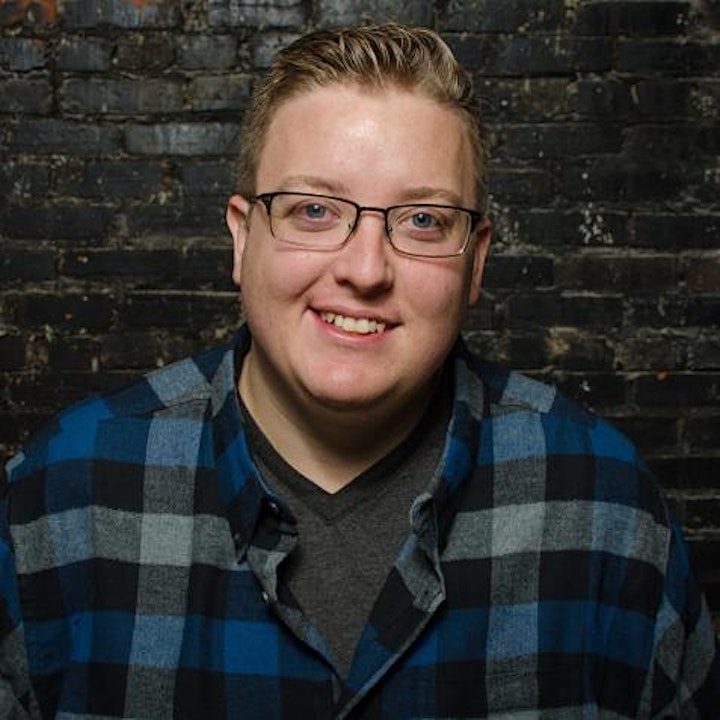 Headliner: Jake Mattera
Website | Facebook | Youtube | Twitter | Instagram
Jake Mattera is a 3x finalist at Helium Comedy's Philly's Phunniest competition and, in 2019, placed 3rd out of over 300 comedians. He is a semi-finalist at the Boston Comedy Festival. Jake has acted in sketches that have appeared on CONAN and he is featured regularly as a guest on Philadelphia's top radio shows. He has been invited to perform at many prestigious festivals all over the country, including: Big Sky Comedy Festival, Laughing Skull Comedy Festival, Limestone Comedy Festival, San Francisco Sketchfest, HBO's Women In Comedy Festival, and more. He has opened for: Dave Attell, Nate Bargatze, Ron Funches, and Roy Wood Jr. among others.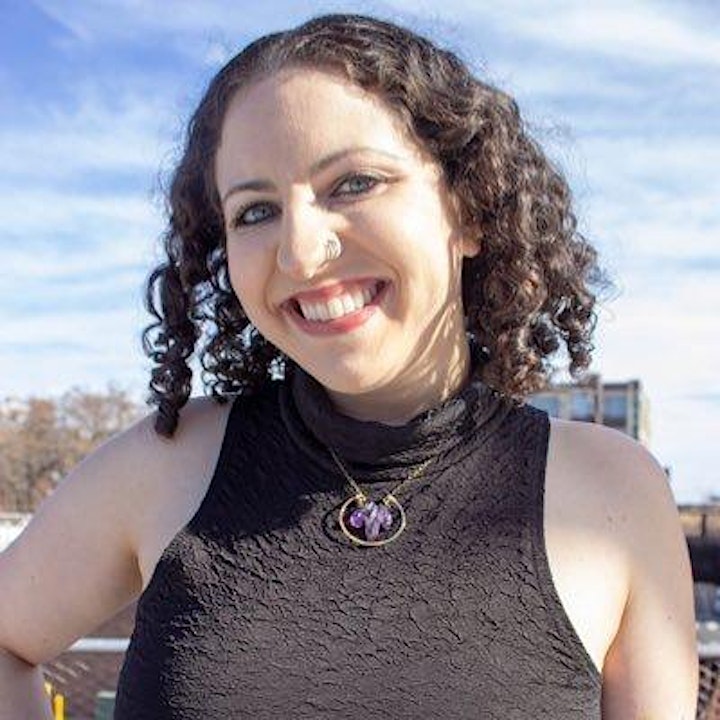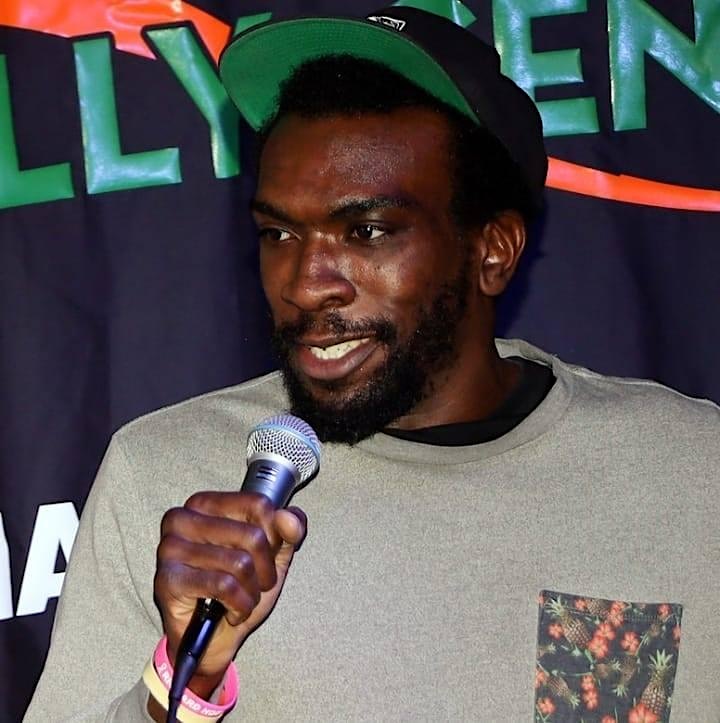 Aaron Bell
Aaron Bell is a Philadelphia Comedy College Graduate that has performed all throughout the Tri- State Area. When he's not on the road, Aaron can be found hosting at Bristol Comedy Works.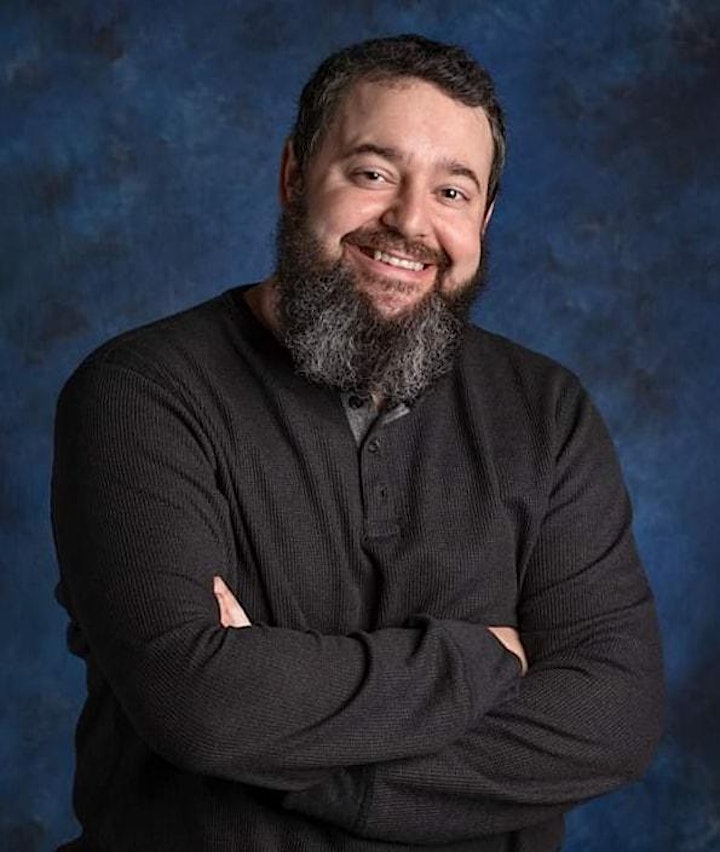 Eddie Gallagher
I started performing in July of 2011. The first year was a lot of fun and I worked with some great comedians. I wanted more, but certain venues limited stage time to only veterans. I decided to start booking my own shows and giving the up and comers the opportunities that they deserved as well as hiring the veterans.
I've hosted or featured for some great comedians: Jim Florentine, Don Jamieson, Rich Vos, Bonnie McFarlane, Kurt Metzger, Jay Oakerson, Mike Vecchione and Bob Nelson. I was supposed to feature for Dom Irrera on March 28th, 2020, but Covid ruined that. Sad face.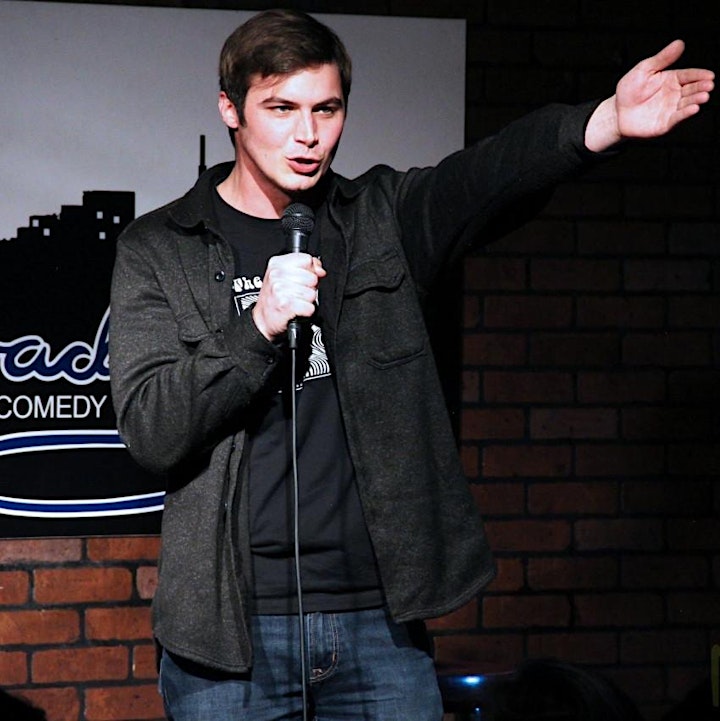 Tyler Dark
Tyler Dark has been performing up and down the East Coast in venues like Gotham, Helium, and Magooby's Joke House for over five years. He has opened for national touring acts like Christian Finnegan and Theo Von. His charmingly regretful disposition and ability to connect directly with an audience is what makes his high volume and bluntness not just palatable, but delicious.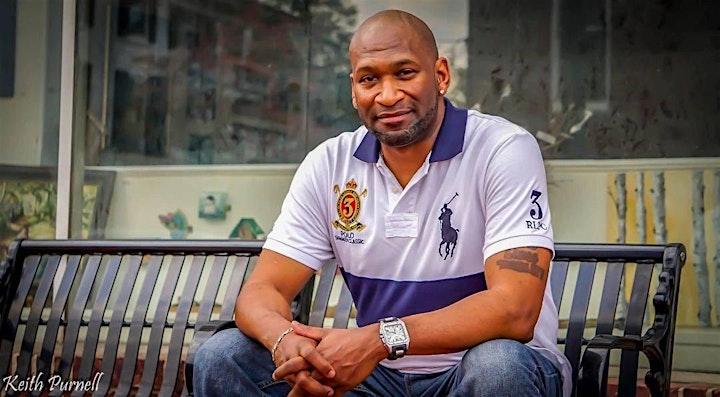 Host: Keith Purnell
Official Website | YouTube | Facebook
Keith is one of the fastest rising comics from Delaware. He's a high energy performer whose quick wit, style, and fast pace humor makes him a hit and personal favorite of audiences young and old. He performs at Comedy Clubs across the country and has appeared on Television and in Movies. He was a winner in the Howard Stern "Kill or Be Killed" Comedy Competition and was the Philadelphia Regional winner in the Sierra Mist Next Great Comic Comedy Competition. Keith has had appearances on Last Comic Standing and is gaining the reputation as the next rising star. So watch out America, he's coming your way....be prepared....he's armed with Laffs!!!!!
The Milton Theatre is "COVID-19 Customer Protection Standards Certified" by the Delaware Division of Small Business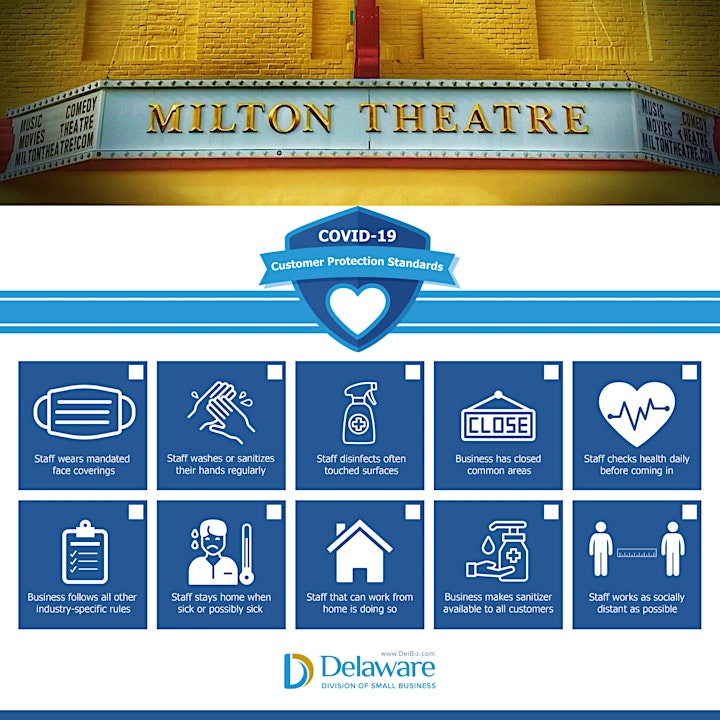 About the Milton Theatre
Official Website | Facebook | Twitter | Instagram
The historic Milton Theatre is a uniquely diverse venue where you will find the best local, regional, national, and international talent. Free municipal and on-street parking are available. Full bar and light food options available. This facility is fully accessible.