Description
EXPERIENCE THE FUTURE OF ART & MUSIC
Next Art and VRScout are teaming up on September 28th to celebrate LA's vibrant creative community and explore the cutting edge of art, music, and technology.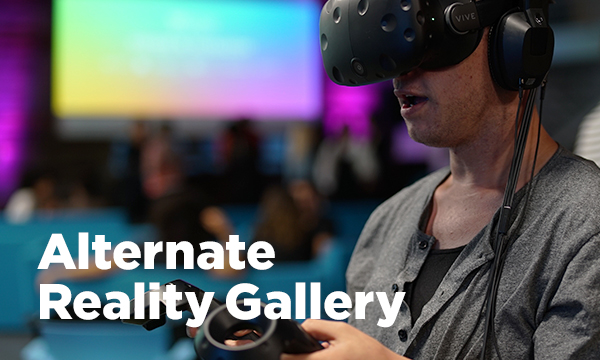 A collection of room-scale immersive experiences courtesy of our friends at HTC Vive.
Apex by Arjan Van Marteen
ChromaLab by Sean Tann
Icarus 666

by

Titmouse
Flock by David Lobser
StarBear by FunkTronic Labs
Thumper by Drool
Tilt Brush by Google
Additional Immersive Experiences
Strata by The Mill
Through You by Lily Baldwin
GEPE by Eric Parren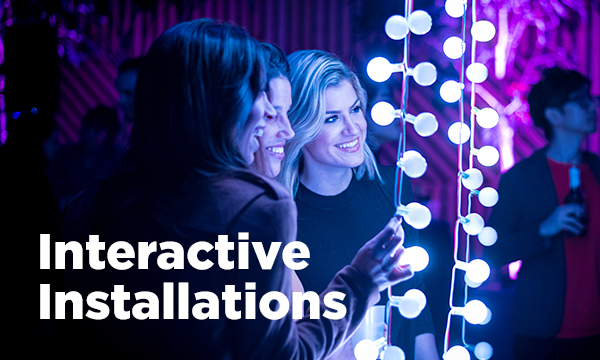 We're packing the house with tactile art installations from some amazing artists and creative technologists.
Eric Parren
Pete Thornbury
Isaac Cohen
Johannes Samm
Kian Khiaban
Luxloop
Will Michaelsen
Installations supported by Framestore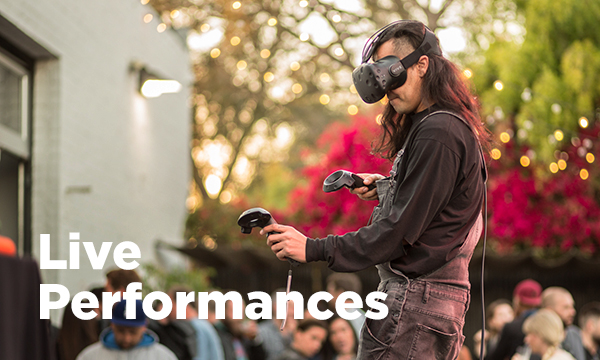 Live audio-visual performances by an eclectic mix of local legends and Tilt Brush artists.
OPEN BAR
A hosted bar with beer, wine, and cocktails will be provided courtesy of Pabst Blue Ribbon. We'll also have food trucks on-site with hot eats available for purchase.
A GOOD CAUSE
A portion of the proceeds will be donated to the Tiyya Foundation and Miry's List, helping refugee families get started in their new lives.
PARKING
Since the show includes an open bar, we recommend taking a Lyft or Uber, but paid parking is available at 12746 W Jefferson Blvd, Playa Vista, CA 90094. If you drive, don't drink!
THANKS!
A big thanks to you for your support and to our partners and sponsors:

GET EARLYBIRD PRICING ON TICKETS UNTIL SEPTEMBER 21!
We look forward to spending the evening together!

EVENT DISCLAIMER
You must be 21+years or older to attend this event. Tickets are non-refundable, but can be transferred. Please send an email to events@vrscout.com if you need assistance.
Your attendance signals your irrevocable consent to, and authorization without compensation for VRScout, its successors, assigns, contractors, sponsors and other film crews permitted by VRScout to film at the VRScout Art Show, to use your likeness, voice, and to make video and audio recordings of your attendance at the VRScout Art Show. You are hereby aware of such recording, and relinquish your rights to any compensation for any release of these recordings in any media now extant or to be devised in the future. If you do not wish to be subject to the foregoing, please do not attend the event.
Attendance at the VRScout Art Show does not guarantee access to any particular demo, but rather the event as a whole. By attending the VRScout Art Show at the CTRL Collective on September 28th, 2017, you release VRScout, CTRL Collective, all of the event's organizers, volunteers, employees, exhibitors, vendors, sponsors and contractors from any and all liability – financial or otherwise – that may arise from my attendance at the above mentioned event. You are hereby aware that some people experience nausea, disorientation, motion sickness, general discomfort, headaches or other health issues when experiencing virtual reality. Your entry signals your agreement to take full responsibility for these or any other consequences that may arise from attendance at the VRScout Art Show.
Be aware that some content being exhibited is in an unfinished, prototype state, and may heighten the above sensations. By remaining on the premises you agree you will not pursue legal action against VRScout, CTRL Collective and any of the event's organizers, volunteers, employees, exhibitors, vendors, sponsors, or contractors for any damages – real or perceived – arising from attendance at VRScout Art Show. If you do not wish to be subject to the foregoing, please do not attend the VRScout Art Show.
Alcohol is not included in ticket price, but provided free of charge courtesy of event sponsors. We ask that all attendees do not to drink and drive. We encourage anyone consuming alcohol to make arrangements for a taxi, Uber, Lyft, or some other means of transportation prior to the event.