The hottest custom builds. Hosted DJ MC Slick.
About this Event
Food: Multiple food trucks.
Vendors: Showcasing the best products.
Giveaways: Cash prizes.
Competitions: Auto cross, limbo, 2 step, power wheels, model competition.
All show cars being judged must arrive on time and parked by 1PM. Any late cars will not be judged.
**NO REFUNDS.
**RAIN DATE JUNE 26TH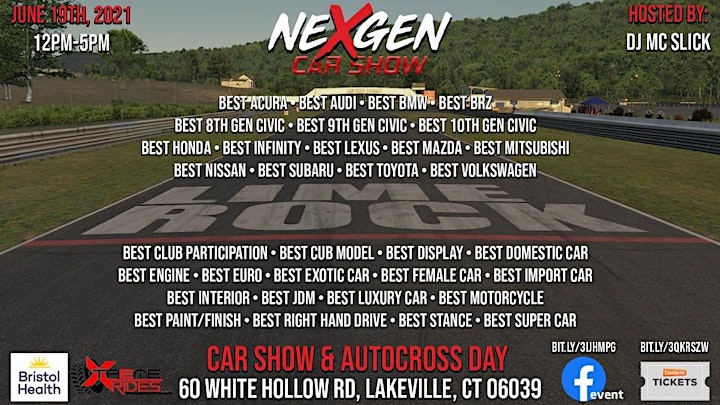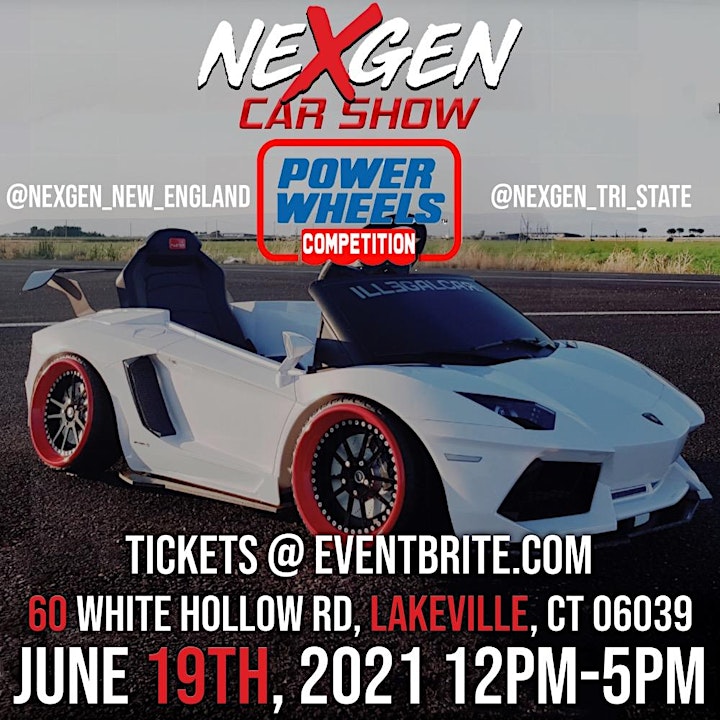 The Hottest custom builds !
Host/DJ MC Slick
—————————-
Food-variety of food trucks
Vendors-show casing the best products
Over 30 categories & cash giveaways
Competitions-Autocross ,limbo ,Two Step,
Power wheels, Nexgen model competition 🏆
VIP $50 presale ($55 DOS)
General $30 presale ($35 DOS)
Spectators $20 presale ($25 DOS)
Autocross track $200 presale ($250 DOS)
Children 10 and under free with adult.
Models-email Nexgenct1@gmail.com
CATEGORIES
————————
Best Interior -Best paint/finish -Best engine
Best Display-Best Mitsubishi -Best Toyota
Best BRZ -Best Nissan -Best Mazda
Best Infinity-Best Audi - Best Euro
Best 9Gen civic-Best BMW-Best 10Gen civic
Best 8Gen civic-Best Lexus-Best Subaru
Best Honda-Best Domestic car-Best Super Car
Best Import car-Best Exotic car-Best Luxury car
Best Motorcycle-Best Female Car-Best Stance
Best Club Participation-Best Cub Model-Best JDM
Best Right hand drive-Best Right hand drive
Best VW -Best Acura-Best KDM-Best Truck/SUV
Best Import Trucks/SUV-Best OF Show
Best sports compact-Best Of Show
Event Schedule
All show cars must arrive on time !
Any late cars will not be judged !
All cars need to be parked by 1pm !
Vendor-Roll In-8am to 9am
VIP-Roll in 8am to 9am
General show cars Roll in 9am to 12pm
Vendors email-Nexgenct1@gmail.com