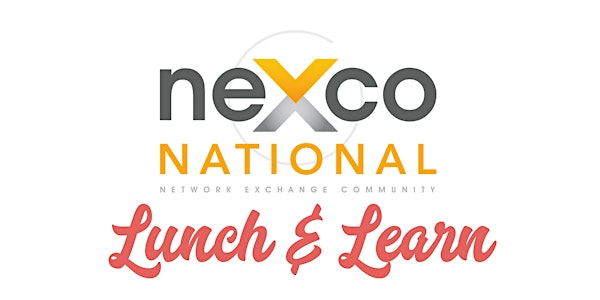 neXco National Lunch & Learn Masterclass
neXco National presents our monthly Lunch & Learn masterclasses
About this event
Please join us for our neXco National Lunch & Learn Masterclass on December 29 from 12pm - 1pm virtually via Zoom. This event is open to members and non-members.
TOPIC:
Goal Setting Workshop
Don't start another year with plenty of motivation, energy and determination and then lose steam by February or March and before you know it, another year has passed and you haven't achieved your goals or made the progress you desired.
Join us for our December Lunch & Learn Goal Setting Workshop where you will learn to take your SMART goals and:
Break them down into smaller actionable steps
Establish a review process for progress
Hold yourself accountable (no more breaking promises to yourself)
Increase your consistency (stop taking 1 step forward and 2 steps back)
Implement a tracking process (you can't manage what you don't measure)
Bring your goals, or create them in our workshop and after incorporating the steps above, you will see 100% growth in 100 days which will ensure you start and finish Q1 like a BOSS! You will have the momentum and the processes to rinse and repeat moving forward.
WHAT TO EXPECT:
The event is scheduled for 60 minutes with the masterclass being 30 minutes with 10 minutes of Q&A followed by 20 minutes of networking.
REGISTRATION:
This event is FREE to all neXco National members but advance registration is required. Please use your chapter specific promo code when checking out.
For non-members there is a $ 10 charge to attend.
Once registered we will send you further details and the Zoom link to attend.