NewYorkers 4 Culture & Arts honor Ted Berger, Catherine MBali Green-Johnson
About this Event
Join us as we celebrate Ted Berger* of NYCreate and Catherine MBali Green-Johnson of Arts East NY for their tireless work on behalf of arts and culture in every neighborhood of our city. The reception will be held at the Urban Justice Center. Hosted by the cultural advocacy group New Yorkers for Culture & Arts (NY4CA), the reception will include drinks and bites, performances and presentations. Guests will also be able to take in the powerful photo exhibit SHOT by Kathy Shorr, which is part of Art@UJC, an initiative that promotes social justice based art.
Hosted by the NY4CA Board of Directors: Co-Chairs Jennifer Wright Cook and James King, Randall Bourscheidt, John Calvelli, Jacqueline Davis, Suzy Delvalle, Lane Harwell, Andrea Louie, Mike Marinello, Sara Marinello, Eve Moros Ortega, Eric Pryor, Voza Rivers, Shadawn Smith, and Michael Unthank
*Ted Berger is a founding and current board member of NY4CA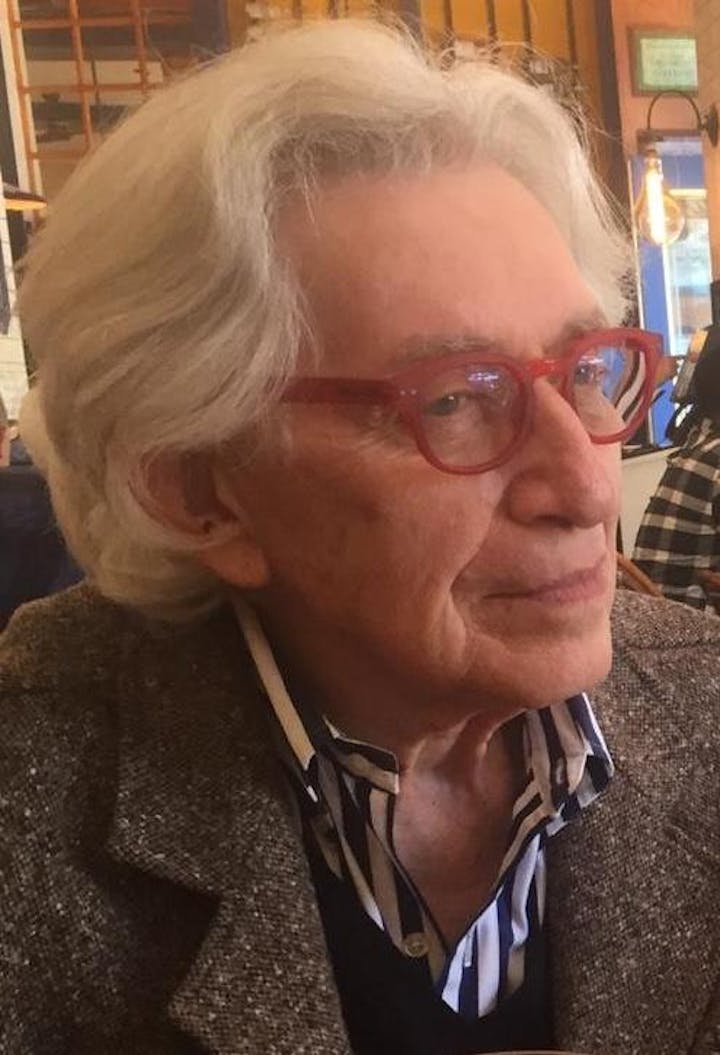 Ted Berger is Executive Director Emeritus of the New York Foundation for the Arts (NYFA) where he began in 1973 as the country's first statewide Artists-in-Schools Coordinator, becoming Executive Director in 1980 until retiring in 2005.
Ted helped to create many national and local initiatives, including ArtsConnection, Studio in a School, the NYC CETA Artists Project, the Montauk /Orcas Conferences for Support for Individual Artists. ArtsWire, National Campaign for Freedom of Expression, Urban Artist Initiative/NYC- part of LINC (Leveraging Investment in Creativity), Grantmakers in the Arts 'Individual Artist Committee, and NYCreates.
A Trustee of the Joan Mitchell Foundation, he serves on other boards and committees, currently including: ArtsConnection, Center for West Park, CUE Art Foundation, Cathy Weis Projects, Design Trust for Public Space, HB Studio/Playwrights' Foundation, and the National Coalition for Arts' Preparedness and Emergency Response (NCAPER.) Considered one of the country's foremost advisors on living artist support, Ted consults, writes, and speaks extensively on artists and arts/cultural policy.
Ted is also a board member of New Yorkers for Culture and the Arts (NY4CA.) As one of the founders of one of its predecessors, the NYC Arts Coalition, he is grateful for the seminal influences of many colleagues, friends, and artists who shaped, prodded, and challenge him - and us all - to keep pushing, especially Bill Aguado, Holly Block, Randy Bourscheidt, Cornelia Carey, Kinshasha Conwill, Anne Dennin, Jane Delgado, Jenny Dixon, Carol Fineberg, Sara Garretson, Agnes Gund, Linda Janklow, Trudy Kramer, Arnold Lehman, Ginny Louloudes, Nathan Lyons. Wai Look, Diane Mataraza, David Mendoza, Greg Millard, Fran Richard, Norma Munn, Jane Remer, Cynthia Ries, Amy Schwartzman, Shelly Slovin, Steve Tennen. Charlene Victor, Patrice Walker Powell, Martha Wilson.
Their spirit and commitment – with so many others - past, present, and future - make a major difference to free expression, arts and cultural advocacy, and greater social and economic justice in ever-challenging, crazy times.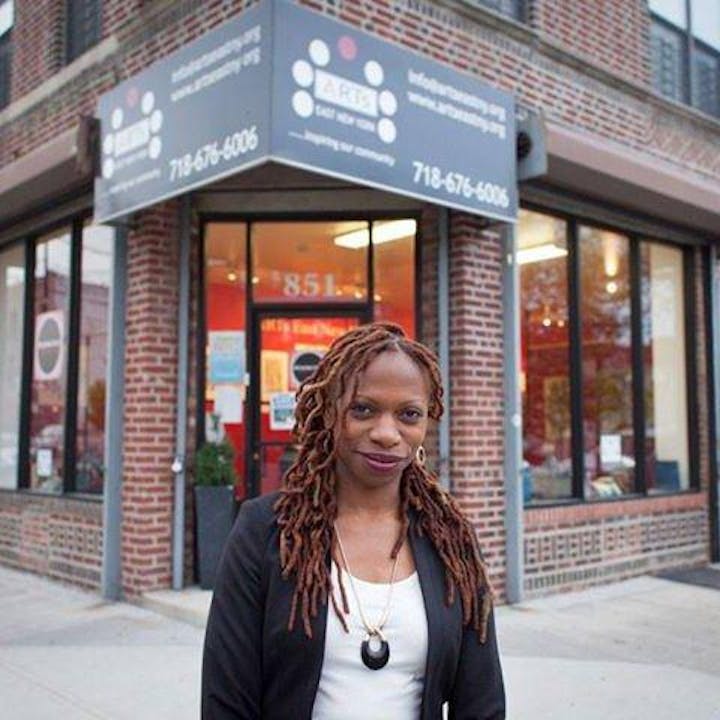 Catherine MBali Green-Johnson is the Founder and Executive Director of ARTs East New York Inc. (AENY), a non-profit arts organization whose mission is to provide access, affordability and exposure to the arts for the East New York community while using the arts as a tool for social change. Founded in 2009, AENY has served more than 10,000 constituents and 1 million dollars in charitable assets under management to date, is the only arts Community Based Organization in the East New York, Brooklyn area, one of the largest arts specific providers of services to youth, and among the community's top organizations.
Green-Johnson's innovative and thought-provoking approach to programming has gained the attention of media outlets such as The New York Times, New York Daily News as well as Good Morning America, and garnered support from Pratt Institute, Union Square Awards, and the Rockefeller Foundation. In 2015, alongside the New York City Economic Development Corporation, Green-Johnson -- who has background in retail management and previously launched her own clothing line -- spearheaded the opening of the reNew Lots Market and Artist Incubator, a pop-up marketplace and artist incubator located on formerly vacant lots and featuring food and retail from local entrepreneurs, an artist incubator and exhibition space for local artists, and diverse programming and events for communitymembers.