Description
Join Truth in Accounting and the Center for Financial Services for our annual seminar on October 23 from 3:30 to 5:00 pm. We'll be discussing the ever changing media landscape.
---
Speakers
Dan Proft
Dan Proft is an entrepreneur, editorial contributor to the Chicago Tribune, former Republican candidate for Governor, and radio talk show host with AM 560 The Answer in Chicago where he co-hosts the morning drive show. He voices a popular political commentary, ":60 of Sanity," heard by 2 million listeners weekly on the Salem Radio Network.
Dan works as a Senior Fellow at the Illinois Policy Institute, a free market think tank in Chicago, and also serves on the boards of directors for the USO of Illinois, a non-profit that provides assistance to Illinois military families, Envision Unlimited, a nonprofit in Chicago that serves developmentally disabled persons, Aid for Women, a Catholic, life-affirming pregnancy center, the Advisory Board of the Center for Civic Leadership at Benedictine University and Truth in Accounting, a nonprofit dedicated to accurate public sector accounting and budgeting. He runs one of Illinois' largest Independent Expenditure PACs, Liberty Principles PAC, which supports candidates committed to the economic liberty policy agenda for state and local offices.
Dan is also a co-founder of Illinois Opportunity Project, a c4 which advocates for free market public policy solutions. Dan earned his BA from Northwestern University and his JD from Loyola University-Chicago School of Law.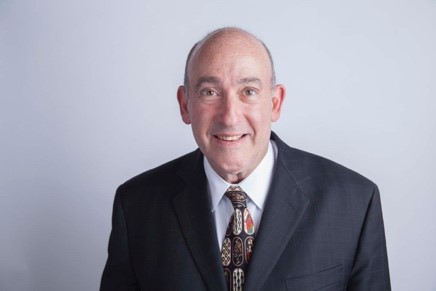 Rick Jasculca, Chairman and CEO, Jasculca Terman & Associates
For over four decades, Rick Jasculca has been a leader in the field of strategic communications and special events management, first as an executive of an independent Chicago-based public relations firm, and since 1981, as CEO of the public affairs firm of Jasculca Terman. In his capacity as CEO for JT, Rick provides strategic counsel at the highest level to many of the firm's corporate, institutional, not-for-profit, and governmental clients.

Independent of his career path in strategic communications, Rick twice served as a special consultant to the White House—first as both Press Lead and Lead Advance to the Carter White House, then for eight years as Senior Lead Advance to both President Bill Clinton and First Lady Hillary Rodham Clinton. In the latter capacity,
Rick served as White House Project Coordinator for the 1994 Summit of the Americas in South Florida, the Wye River Middle East Peace Talks, and the inaugural Save America's Treasures Tour; Advance Lead for The President for the G-8 Summits in Naples, Italy; Birmingham, England; and Okinawa, Japan; and Advance Lead for the First Lady for Hillary Clinton's first solo overseas trip to India, as well as for her historic 1995 speech at the UN Women's Conference in Beijing.
Rick continues to organize international missions, both for former President Jimmy Carter and The Carter Center, as well as for The Elders, a group of high profile elder statesmen and women who work together on some of the most intractable global problems, from the Middle East to Darfur.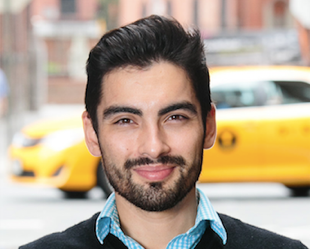 Andrew Mercier
Andrew Mercier is the Editorial Director of Muck Rack, a digital PR and journalism platform. Having joined in September 2015, Andrew is responsible for the growth, maintenance, and engagement of Muck Rack's constantly-growing journalism community.
He was previously at Gorkana as Senior Client Support Manager where he spent over five years building a widely respected research and support team. Over the course of his career, Andrew has developed a deep interest in the journalism industry and strives to learn as much as he can in order to help foster the next generation of journalists. He is a graduate of New York University and you can follow him on Twitter at @andrew_muckrack.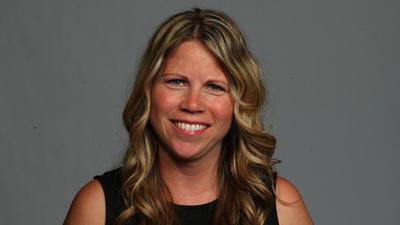 Kristen McQueary
Kristen McQueary is a member of the Chicago Tribune Editorial Board. Her areas of focus include state and local government, politics and campaigns, and education policy. She writes editorials that reflect the mission of the newspaper and a column every other Friday.
Before joining the editorial board, she wrote a political column for the Sun-Times News Group's Daily Southtown and SouthtownStar and covered state government for Chicago Public Radio/WBEZ and the Chicago News Cooperative, which published in The New York Times. She also worked for The Pantagraph in Bloomington-Normal and the Peoria Journal Star.
She is a frequent guest on WTTW Channel 11, WIND-AM 560, WGN Radio, 890 WLS-AM, Beyond the Beltway and often is a guest speaker at numerous Chicago civic events. She also co-hosts a WGN podcast, "The Mincing Rascals."
Her awards include the Chicago Tribune's Jones-Beck award; the Sarah Brown Boyden Award, the Chicago Journalists Association, Associated Press, Peter Lisagor awards and was inducted in her college university's newspaper hall of fame.
Date and Time
Location
DePaul University - DePaul Center
1 East Jackson Boulevard
Room 8005
Chicago, IL 60604