News Before Brews: Collaborative Robotics/Automation and Lean Manufacturing
Description
Every first Tuesday of the month, just prior to our networking event The Spirited Entrepreneur at WestGate Academy, we are hosting News Before Brews seminars.
---
December 4th
News Before Brews: Collaborative Robotics, Flexible Automation, and Lean Manufacturing
3:30-4:30pm EDT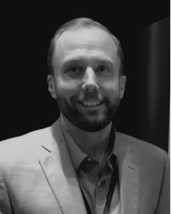 Brennen Ryan, Allied Automation
The best industrial automation solutions in manufacturing automation don't come from a catalog or instruction manual. They come from experts who can speak your language and help craft the perfect answer for your unique needs. Allied Automation is a trusted leader for some of the most advanced solutions available. We partner with world-class brands like Festo, Mitsubishi and Universal Robots to offer the best products around.
The new and expanding world of industrial robotics and the impact it is having on workforce, productivity, quality, and competitiveness. Topics we would like to cover include:
What does it mean to be Collaborative? What makes a Cobot?

Our Changing World; Market Trends and Driving Factors - Mass Customization

Factory Automation - Evolution

New Applications
The Spirited Entrepreneur at WestGate Academy
Immediately Following
Come meet fellow entrepreneurs, industry leaders, and service providers! Appetizers will be provided and spirits of your choice will be available for purchase.