Learn the art of chair dance with Tila von Twirl in a safe, accepting environment with an optional performance opportunity!
About this event
Learn chair-centric choreography, balance, warm-ups, stretches, core strength, safety techniques, and more with one of the most well-known chair dance performers in Chicago, Tila von Twirl! No dance experience required, chairs provided. Students who complete the full 8-week session will have an opportunity to perform at a show at the Newport Theater on Thursday, March 31.
Min 5; Max 12 Participants.
Mask/Vaccination Policy:
The Newport Theater is a vaccination-only venue (proof of vaccination/masks required).
Required Items:
Shoes and clothing you can comfortably move in. Chair is provided.
About the Instructor Tila von Twirl:
Tila Von Twirl blends classic and modern, upside down and right side up, in ways you have never seen before. A life long dancer, Tila danced professionally around the Midwest and received a BFA at Columbia College Chicago. A yoga certification, a few years of teaching and self-producing work in the modern dance world later, Von Twirl found deep self love and healing in the art of burlesque.
About Newport Theater Camp:
The Newport Theater Camp is a collection of classes and educational opportunities for those interest in learning new skills in fringe art forms like burlesque, physical comedy, Zouk partner dancing, belly dance, and more featuring a collection of resident Newport Theater artists and special guest instructors.
At Newport Theater Camp, we believe that learning new skills should be fun and low-pressure, and provide safe and supported performance opportunities for those interested in implementing new skills in front of an audience.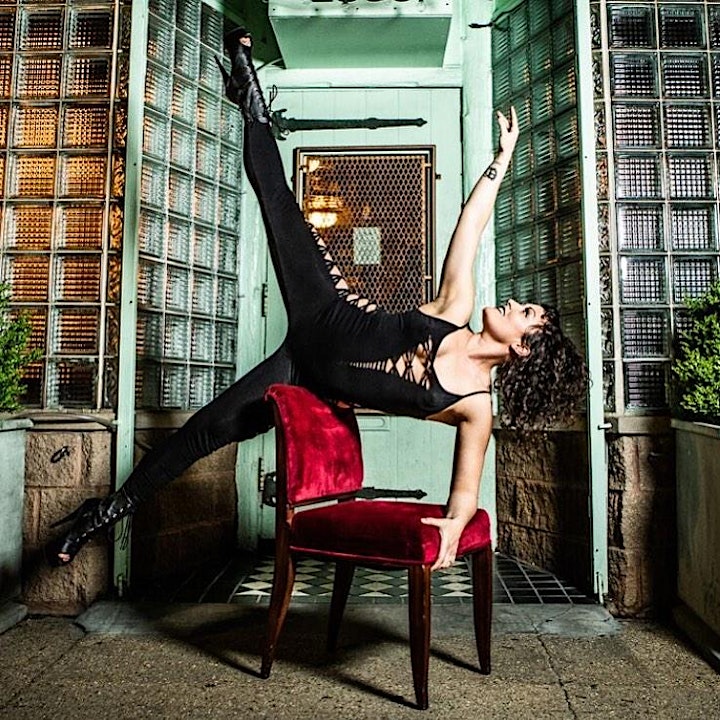 Organizer of Newport Theater Camp: Chair Dance (Tuesdays 7:30-9) w/Tila von Twirl
The Newport Theater is a 125-seat independent theater located in the heart of the Wrigleyville neighborhood in Chicago, IL. The Newport Theater hosts artist-produced burlesque, drag, comedy, and variety events.
In the age of Covid, The Newport has shifted to trying to provide resources for artists to help create digital content, including Newport Studio, a multi-camera video editing/production service with same-day edited footage provided to artists through the use of Sling Studio. Additionally, in December of 2020, The Newport Theater unveiled the Newport Virtual Venue (created by QueerCoded).