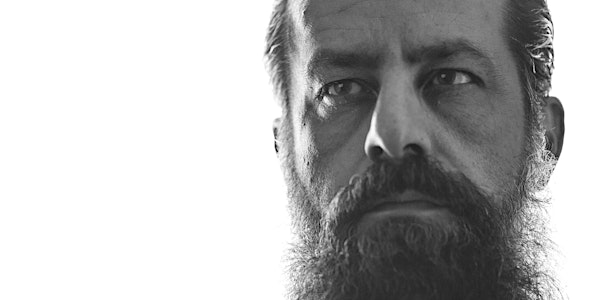 Newport Live Presents: Sean Rowe With Mary-Elaine Jenkins
Newport Live Presents: Sean Rowe With Special Guest Mary-Elaine Jenkins. At Newport Live, 73 Pelham in Newport, RI. Saturday, December 10th
When and where
Location
Newport Live 73 Pelham Street Newport, RI 02840
About this event
Sean Rowe's previous show for Newport Live at our Norman Bird Sanctuary summer series was a fan favorite and a sell-out. We're excited to have him back. This time at our new home at LaFarge Arts Center in downtown Newport. Corner of Spring and Pelham. In the historic LaFarge designed chapel.
Sean Rowe has a powerful sound with an emotional conviction that demands attention. NPR's All Songs Considered says of Rowe's vocals, "He can just crush granite with that voice. It's so powerful." The Wall Street Journal proclaimed, "Mr. Rowe's ringing baritone is as timeless as his approach, recalling the ecstatic intensity of late-60's Van Morrison and stark subtlety of late-era Johnny Cash."
Rowe has graced the stage of Mountain Jam, Wilco's Solid Sound Festival, as well as opening for Robert Plant and the Alabama Shakes. Both an appearance on "Jimmy Kimmel Live" and having his song "To Leave Something Behind", featured in the film, "The Accountant", have expanded his voice to an international audience.
His latest release, "The Darkness Dressed In Colored Lights", was recorded at The Hive by Grammy-winning engineer, Brian Joseph (Bon Iver). PopMatters.com reflected, "with lyrics that have the poetic storytelling quality you expect from Tom Waits and Leonard Cohen".
Rowe came of age listening to a father's record collection that included The Beach Boys, Elvis Presley and more. But in his late teens it was soul and blues that spoke to the bourgeoning singer-songwriter. Rowe says the sound of Madman is influenced, in large part, by the hypnotic driving guitars of Delta blues. "I was listening to records by R.L. Burnside and John Lee Hooker and others which are basically just guitar and drums and really raw sounding. I was also listening to the early soul records like Otis Redding and Ray Charles. I didn't want to try and duplicate those sounds, just take aspects of them and make them my own."
"Rowe's capability as a wordsmith is well illustrated here with sardonic lines like, 'My face is only for mothers but I age better than wood' or, 'The apple of your eye is an oxidizing core'. Every line feels crafted as though it has been hewn out of the experience and emotion of its writer. With these lines, a story is formed and the listener awaits eagerly for its denouement." — Americana UK
Joining Sean will be another Newport Live favorite, Mary-Elaine Jenkins. Mary-Elaine Jenkins is a Brooklyn-based songwriter, singer, and guitarist. A native of the South Carolina Lowcountry, her sound combines manifold influences with a distinctly southern sensibility. After graduating from college in Washington, DC, she spent two years in Madrid, a time that would prove creatively transformative. Upon making her home in NYC, she surrounded herself with a creative network that would eventually include Thom Beemer, who produced and engineered "Hold Still," her full-length debut.
MEJ has been named among "5 Up-And-Coming Women Musicians You Should Know About" (Bust Magazine), described as "standing righteously above other young pretenders" (Glide Magazine), and her voice has been called "a mix of cloves, sage, ash, thorns, and honey" (The Deli NYC). She is a fixture in the New York music scene, has toured Europe, and has supported artists such as Martha Wainwright, Birds of Chicago, and Courtney Marie Andrews. She and Beemer are currently at work on a new record.