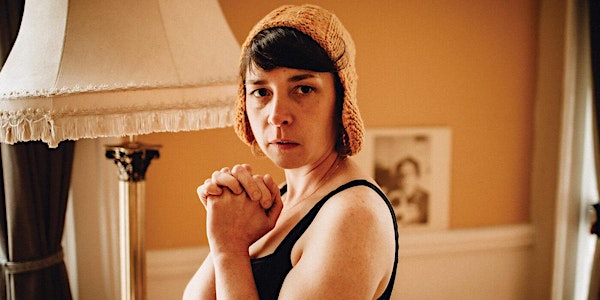 Newport Live Presents: Lisa O'Neill - On tour from Ireland
Newport Live Presents Lisa O'Neill at the Colony House in Newport, RI, Saturday, April 29th at 7:30 PM Debuting her Rough Trade Record
When and where
Date and time
Saturday, April 29 · 7:30 - 9:30pm EDT
Location
Colony House Washington Square Newport, RI 02840
About this event
Come join us for a as Newport Live presents RTE award winner and BBC nominee for Folk Artist of the year, Lisa O'Neill on Saturday, April 29th at the Newport Historical Society's Colony House on Washington Square in Newport, RI. Call Newport Live at (401)400-4776. Lisa will be debuting her album on Rough Trade Records.
Following 5 BBC Folk Awards nominations and a designation by the Guardian as Folk Album of the Year in 2019, it is fair to say that Lisa O'Neill is one of the most evocative songwriters in contemporary Irish music today. Fresh off 2018's collection Heard a Long Song Gone for the River Lea imprint, The Wren EP in 2019 and an adaptation of Bob Dylan's "All the Tired Horses" for the final scene of epic TV drama Peaky Blinders, O'Neill now returns with her latest album, and first for the Rough Trade label, the beautiful, resonant All Of This Is Chance.
A raconteur in the truest sense of the word, every story starts somewhere and O'Neill starts this extraordinary collection here on earth, on Irish soil, hands in the land. The album is full of both or- chestral masterpieces like the ambitious and cinematic "Old Note", inspired by the great Monaghan writer Patrick Kavanagh's prescient meditation on The Great Hunger as well as stirring meditations on nature, birds, berries, bees, and blood that ring out over a clacking banjo, dusting and devastating all those in its wake.
All Of This Is Chance takes Lisa's inimitable voice to greater heights, or depths, depending on which way you look at it.Lisa O'Neill won Best Original Folk Track with "Rock the Machine" (from her album Heard a Long Gone Song) at the 2019 RTÉ Radio 1 Folk Awards, and was nominated for Folk Singer of the Year, Best Traditional Track, Best Original Track and Best Album at the BBC Radio 2 Folk Awards in the same year,
O'Neill moved to Dublin aged 18 to study music at Ballyfermot College. For seven years after that, she worked in the service industry in places like Eddie Rocket's and Bewley's of Grafton Street, continuing to write songs. Her first album, Has An Album, was released in 2009.
In 2011 David Gray invited her to open for him on his American and Canadian tour and she was also part of his touring band for a time.
Her 2013 and 2018 albums were nominated for the Choice Music Prize. She played at the 2016 Vancouver Folk Music Festival.
In 2016, O'Neill made an appearance on the debut album by the trio Yorkston/Thorne/Khan, Everything Sacred. In the album's liner notes, singer James Yorkston reveals that the possibility of calling the group Yorkston/Thorne/Khan/O'Neill was discussed, but that she saw herself as a guest.
In 2017, O'Neill was featured in the film Song of Granite, in which she sang The Galway Shawl.
"It is not an overstatement to say that it was beyond my wildest dreams to be 'Ordered by the Peaky Fucking Blinders' to cover this beautiful song from Bob Dylan
Go raibh míle maith agat Peaky Blinders. Go raibh míle maith agat Cormac Begley, Colm Mac Con Iomaire agus Ruth O'Mahony Brady for whom without, this track would not exist.
We recorded this version of 'All the tired horses' in an old horse stables in Cabinteely, South Dublin over the space of two days. We recorded by constant candlelight as a dear friend was dying at the time. This all contributed to the energy and the charge of the final track. That friend has since passed.
I wish to dedicate this song to Mick O'Grady – The Long Distance Kid – 1943 – 2022".
Lisa O'Neill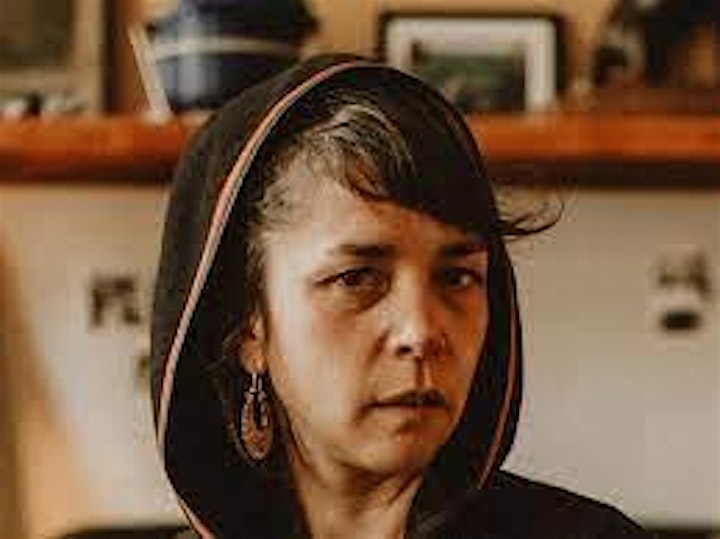 About the organizer
Newport Live is a Rhode Island-based 501(c)(3) non-profit arts organization whose mission it is to celebrate and preserve diversity in music traditions by creating community-based opportunities for cultural exchange.