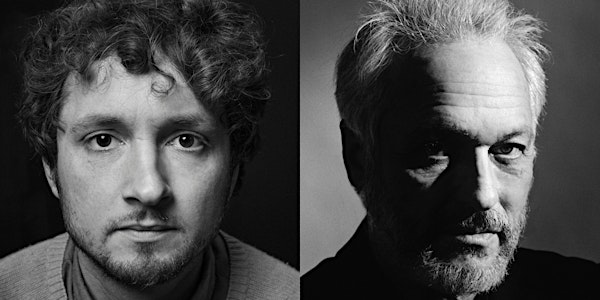 Newport Live Presents: An Evening with Sam Amidon and Marc Ribot
Newport Live Presents: Sam Amidon and Marc Ribot on their rare duo tour. At Newport Live, 73 Pelham in Newport, RI. Friday, October 21
When and where
Location
The Casino Theater 9 Freebody St. Newport, RI 02840
About this event
Sam Amidon and Marc Ribot will be embarking on a rare duo tour this October. They will perform four concerts throughout the Northeast, a unique pairing of Amidon's reworked folksongs and fiddle playing with Ribot's iconoclastic guitar style & songwriting.
Ribot appeared as a guest with Amidon's ensemble this past June at the Monheim Triennale, and Amidon appeared as a guest vocalist on Ribot's 2019 album "Songs of Resistance" (Anti-). Now, in these upcoming concerts, the two musicians will have a chance to venture even farther into the distant corners of American traditional and exploratory musics.
Marc Ribot has released over 25 albums under his own name over a 40+year career, exploring everything from the pioneering jazz of Albert Ayler with his group "Spiritual Unity" (Pi Recordings), to the Cuban son of Arsenio Rodríguez with two critically acclaimed releases on Atlantic Records under "Marc Ribot Y Los Cubanos Postizos". His avant power trio/post-rock band, Ceramic Dog, continues the lineage of his earlier experimental no-wave/punk/noise groups Rootless Cosmopolitans (Island Antilles) and Shrek (Tzadik).
Rolling Stone points out that "Guitarist Marc Ribot helped Tom Waits refine a new, weird Americana on 1985's "Rain Dogs", and since then he's become the go-to guitar guy for all kinds of roots-music adventurers: Robert Plant and Alison Krauss, Elvis Costello, John Mellencamp."
Sam Amidon is a singer & multi-instrumentalist (fiddle, banjo, guitar) originally hailing from Vermont, US now living in London. He has released six solo albums on Bedroom Community and Nonesuch Records, most recently 2020's "Sam Amidon."
Amidon's material for these albums often consists of adventurous reworkings of traditional American ballads, hymns and work songs, with the New York Times writing that Amidon "transforms all of the songs, changing their colors and loading them with trapdoors."
Sam Amidon has also recorded or performed as a guest artist with musicians such as Bon Iver, Tune-Yards, John Prine, and Amidon's wife, Beth Orton. He has appeared internationally as a soloist performing with ensembles such as the Kronos Quartet, the Australian Chamber Orchestra, and the Britten Sinfonia.