Newhomeprograms.com - Real Estate Agent Opportunity (Webinar)

Wednesday, May 18, 2016 from 11:00 AM to 12:00 PM (CDT)
Event Details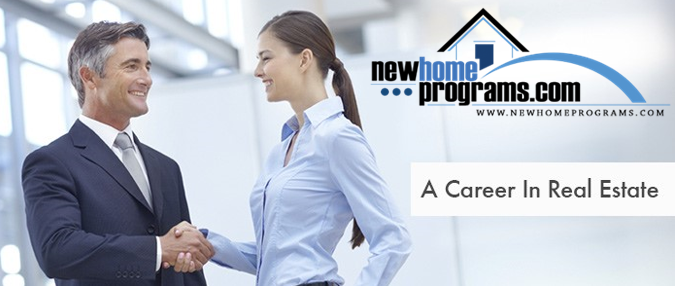 NOW HIRING FULL-TIME AND PART-TIME REAL ESTATE AGENTS
Newhomeprograms.com LLC is a Real Estate Brokerage which spends 80% of its revenue on lead generation through marketing various programs to buyers and sellers. For more than 5 years our sales partners have been taking advantage of shared leads and referrals through corporate marketing and business to business relationships.
This strategic marketing platform is not new. National Home Builders have been using this strategy for many years and have grown their sales forces exponentially!
Newhomeprograms.com is now looking to add NHP PARTNERS (Full-Time) in : Houston, Dallas, San Antonio, Austin, Tampa & Orlando.
Newhomeprograms.com is also looking to add NHP AGENTS (Part-Time) in these same locations.
QUESTIONS THAT WILL BE ANSWERED AT THIS MEETING
What is the difference between a NHP PARTNER and NHP AGENT?

How can NHP Partners get so many clients?

Why are NHP client leads better than leads purchased from Zillow, Trulia, Realtor.com, etc ...?

Why does the NHP agent earn an average commission of 3.5% versus the traditional 3%?

How is it possible for a NHP agent to earn more money than the average real estate agent without selling a single property?

What's the purpose of NHP having its own Secured Visa Credit Card?
If you are ready to step up your business in 2016, please accept our personal invitation to hear more about the Newhomeprograms.com opportunity.
This is an ONLINE WEBINAR with SCREENSHARE. You will receive the log in information after you RSVP for this event. 
THE NEWHOMEPROGRAMS.COM TEAM
----------------------------------------------------------
Organizer
NewHomePrograms.com | Houston
Newhomeprograms.com LLC is a National Real Estate Brokerage Firm providing solutions for the needs of home buyers and sellers. Our Houston Texas operations with offices in The Woodlands and Sugar Land which cover the Greater Houston area servicing 9 counties.