NewFilmmakers Los Angeles (NFMLA) Annual DocuSlate - December 2nd, 2017
Description
Each year, NFMLA receives thousands of submissions. Programming selections are based not only on the merits of a project but are designed to fulfill the criteria in regard to our mission, considerations for the Best of NFMLA Awards, and to ensure that NFMLA delivers diverse and original content consistently to the standard that we have upheld for the past 10 years.
We are especially affected by the overwhelming flood of incredible documentary projects of important topics & unforgettable stories that we have been unable to place due to the limited festival programming slots available. As a result NFMLA is pleased to present DocuSlate, an entire day dedicated to documentary films. The program is co-presented by the International Documentary Association (IDA).

Screenings start at 10:30 am and will go until the after-party begins at 11:00 pm! In between film programs, audiences can check out filmmaker Q&A's or meet and mingle with one another in the premium South Park Center lounge over refreshments and cocktails.
Co-Presented by: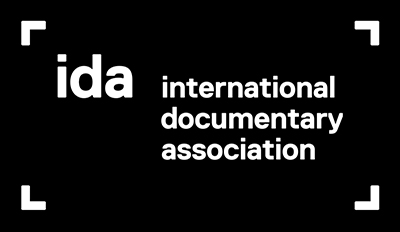 Schedule:
Program #1 (102 Min.)

10:00AM Pre-screening Reception
10:30AM Screening
12:12PM Post-screening Q&A

I Lived on Parker Avenue - Dir. by Philip Braun III (30 Min.)
Adopted at birth and raised in Louisiana, David Scotton is on a journey to Indiana to meet the birth parents he's never known. His tattooed birth mother, Melissa, and reserved birth father, Brian, anxiously wait for him, concerned David will reject them for decisions they made before he was born. I Lived on Parker Ave. is a short documentary about a mother's agony in choosing what's best, the joy of a couple starting a family, and young man's search for where his life began.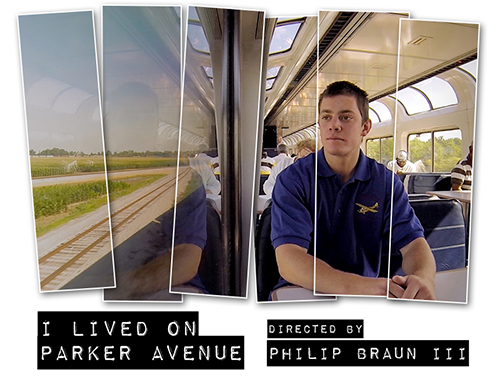 The Honey Badger - Dir. by KB Kutz (15 Min.)
This documentary follows professional boxer Daniel Hayes as he prepares for his fight in Mexico. Witness the dedication and the assassin like mindset needed not just to win a fight but to be victorious in a hostile environment.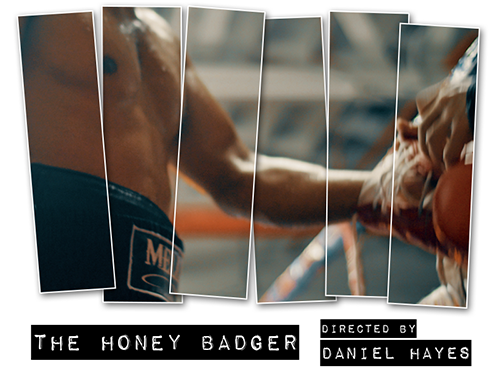 I'd Be Home Soon - Beyond the Headlines (Serbia / Montenegro / US) - Dir. by Thomas Ellis (14 Min.)
A young Syrian refugee in Serbia travels back to the border crossing that he passed through before taking asylum there.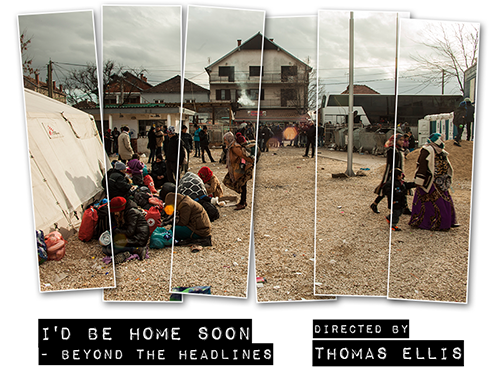 The Tables - Dir. by Jon Bunning (15 Min.)
A look at the powerful connection between a pair of outdoor ping pong tables in the heart of New York City and the unlikely group of people they've brought together, from homeless people to investment bankers to gangbangers.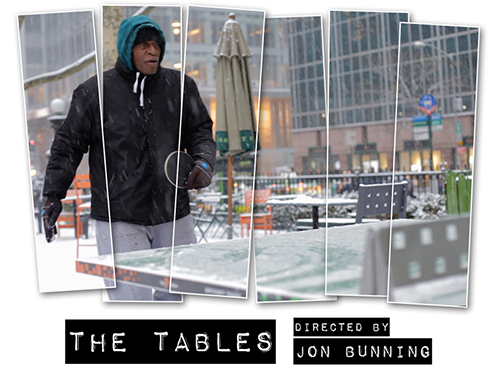 Joshua Tree: Threatened Wonderland - Dir. by Bill Wisneski (14 Min.)
Joshua Tree National Park, with its mysterious rock formations and iconic trees, has long provided a haven for those seeking an inspirational experience. But with current threats from air pollution, fires, and global warming, scientists believe the majority of Joshua Trees may be gone in less than 100 years. As the trees disappear, this amazing wonderland will be changed forever.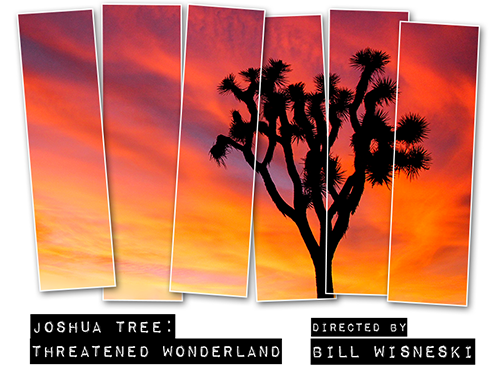 The Bus Trip (Sweden) - Dir. by Sarah Gampel (14 Min.)
Sarah is invited to show her film in Israel as part of a film festival bus trip. She is hoping for political discussions and friendship, except the conversation stops each time she brings up the occupation of Palestine. So instead, Sarah talks to her dead dad over a noisy phone line.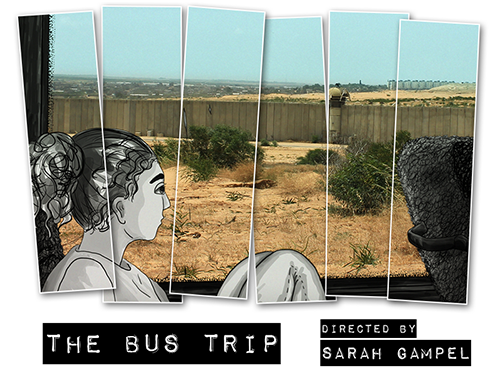 Program #2 (95 Min.)
12:20PM Pre-screening Reception
12:40PM Screening
2:15 Post-screening Q&A
Boat People - Life on Latsch Island - Dir. by Jennifer Whalen (10 Min.)
In one of Minnesota's most scenic areas, you'll find one of its quirkiest neighborhoods. Latsch Island is in the middle of the Mississippi River near Winona, and it has around 100 boathouses floating on water. Around 10-20 people live there year-round. My dad owns a boathouse there and as a child, I didn't think much of it. It wasn't until later in life, after traveling around the world, I realized how unique this place is. The community is as diverse as the design of the structures; everyone from gypsies and old hippies to businessmen and state senators. It really is a kind of Huckleberry Finn lifestyle which I find so fascinating.I want to show the world a unique part of the town where I grew up.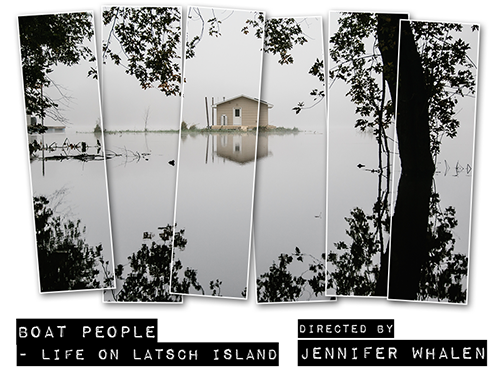 Arlette. Courage is a Muscle (Germany) - Dir. by Florian Hoffmann (84 Min.)
A journey from Africa to Berlin turns into an unexpected journey from childhood to adulthood. The film centers around Arlette, a 15-year old girl from the Central African Republic who suffered severe injuries during the last war. In Berlin a surgery frees her from her year-long pain. This changes her both physically and mentally: suddenly Arlette is in her puberty.
Program #3 (83 Min.)
2:20PM Pre-screening Reception
2:40PM Screening
4:03PM Post-screening Q&A
LADDIE: The Man Behind The Movies - Dir. by Amanda Ladd-Jones (83 Min.)
LADDIE is one daughter's journey to discover her father, Alan Ladd, Jr, the quiet studio head and producer behind such iconic films as STAR WARS, ALIEN, BLADE RUNNER, CHARIOTS OF FIRE, POLICE ACADEMY and YOUNG FRANKENSTEIN. Amanda Ladd-Jones' quest leads her to understand her father as the man that he is and the impact he's had on American Cinema. George Lucas, Ridley Scott, Ben Affleck, Morgan Freeman, Mel Brooks. Ron Howard, and Sigourney Weaver, to name a few, sit down with Amanda offering an inside look at this quiet, unassuming everyman, whom she only knew as Dad, and how his intelligence, kindness and unflagging faith in the people he hired turned him into one of the most successful movie moguls in the history of Hollywood.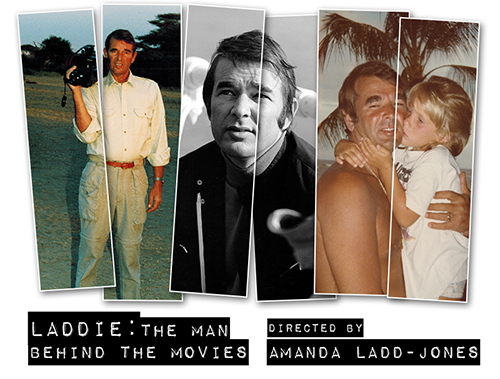 Program #4 (94 Min.)
4:10PM Pre-screening Reception
4:31PM Screening
6:05PM Post-screening Q&A
Hans // Farbe: Rosa (Germany) - Dir. by Pedro Dannemann (22 Min.)
Colourful, chaotic, marvellously wrong: the young Brazilian director Pedro Dannemann met our protagonist at the national theatre in Freiburg, Germany by chance during his internship in 2014. The unexpected encounter developed into an unusual friendship.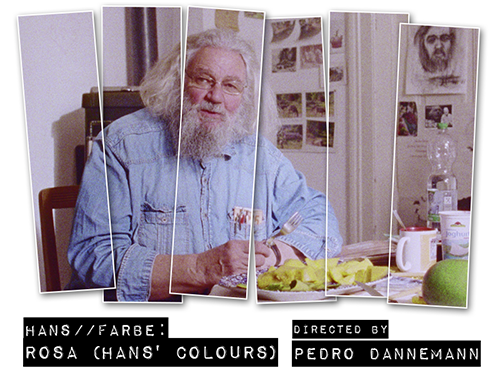 Documented America: Spirit of Iris - Dir. by Corinne Jayaweera (9 Min.)
The story of Iris exemplifies the pioneering stories of the first women who flew on behalf of the US Military during WWII…and the colorful lives that they led and contributions they made afterwards.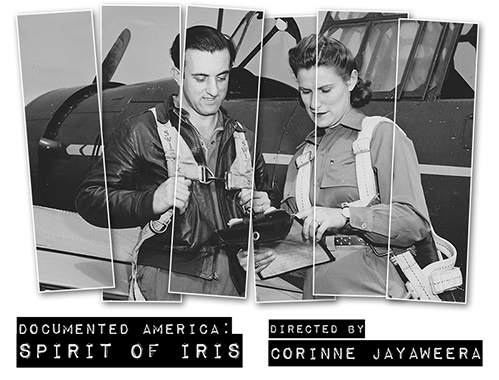 Yi (China) - Dir. by Jiacheng Xu (35 Min.)
A glimpse into the life of a Chinese migrant worker, the home he left behind, and the diaspora community that he's embraced.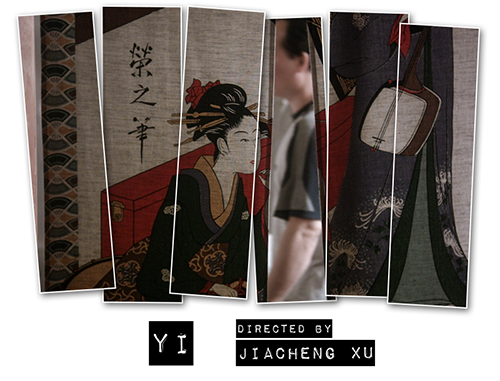 Seeing is Believing: Women Direct - Dir. by Cady McClain (29 Min.)
Three women discuss the process of their creativity and reveal what drove them to become directors. Each director shares valuable insights into how they face and overcome obstacles. Discussion about who and what really drives social change forward gives an opportunity to put the context of women who direct film and television into a new context.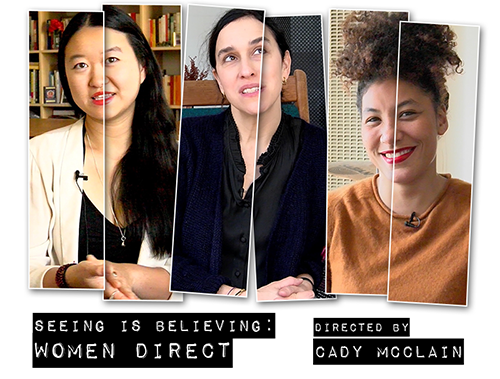 Program #5
6:10PM Pre-screening Reception
6:31PM Screening
7:47PM Post-screening Q&A
Single Mother Only Daughter - Dir. by Ellie Wen (10 Min.)
A personal documentary capturing a conversation between a mother and daughter that brings them closer.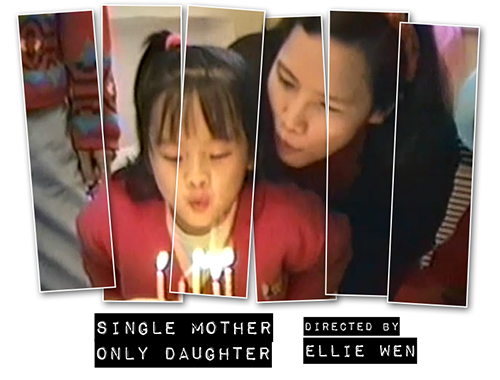 The Duel - Dir. by Sean David Christensen (6 Min.)
A sixteen-year-old girl must save her younger brother from the dangerous reality of their father's sudden mental breakdown.
Zaratustra Ainda Fala (Brazil) - Dir. by Luiz Fernando Fernandes Machado (59 Min.)
Dreaming of his future as a filmmaker, the prisoner and film student Luiz Fernando trained his prison colleagues to compose the technical team and perform the first feature-length documentary recorded and finalized in the Brazilian Prison System.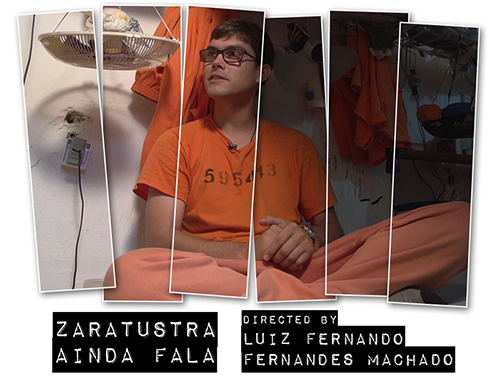 Program #6 (96 Min.)
7:50PM Pre-screening Reception
8:17PM Screening
9:53PM Post-screening Q&A
Do U Want It? - Dir. by Josh Freund & Sam Radutzky (96 Min.)
An exploration and celebration of the musical culture of New Orleans. The film chronicles the rise of legendary New Orleans' band Papa Grows Funk and uses their illustrious thirteen-year career, from formation up to the band's emotional final shows, as a vehicle to explore the nuances of success and struggle in the greatest musical city in the world.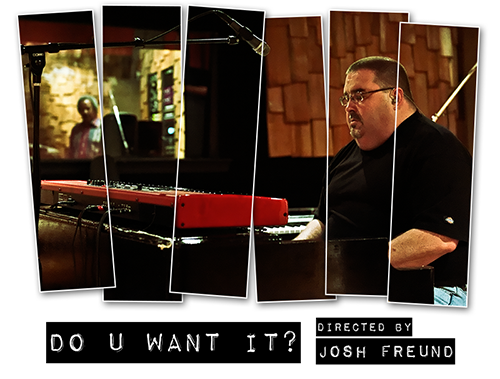 Program #7 - Experimental Adult Documentary (23 Min.)
10:00PM Pre-screening Reception
10:21PM Screening
10:44PM Post-screening Q&A
Sherry - Dir. by Eliane Lima (23 Min.)
Sherry is an experimental documentary film which witnesses the private life of Robert, a 75 years old gentleman from Orange County. Every day, Robert transforms himself into a living doll, Sherry. Info: This project began in Fall 2014 when Lucrecia Martel (visiting filmmaker) took a group of CalArts' students to Robert Sherry's house.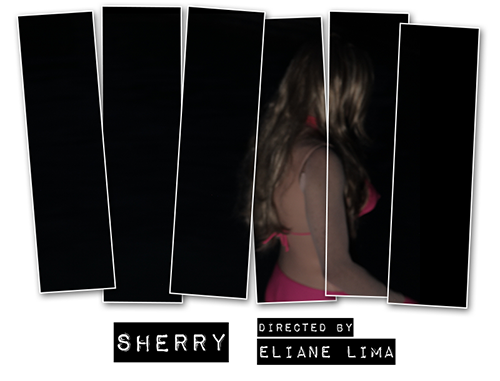 11:00PM DocuSlate After-Party
11:30PM DocuSlate Concludes