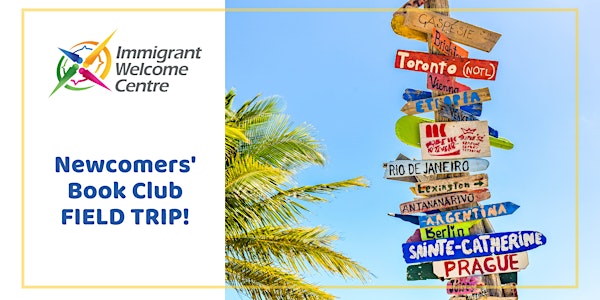 Newcomers' Book Club with Ann
Join us for a field trip to the beach. Please register.
By Immigrant Welcome Centre - Courtenay Location
Date and time
Saturday, June 24 · 12:30 - 3:30pm PDT
Location
Field trip with a beach picnic Radford Road Comox, BC V9M 4G9 Canada
About this event
Book Club meets with Ann every month. We have relaxed discussions about written materials. Meet other newcomers and practice English in a safe environment.
This month our Book Club will meet for a field trip which will include a picnic at a beach! Details will be provided on registration.
Please read the following disclaimers:
I understand that MISA is not responsible for any injury, loss or damage sustained by any person or their property while participating in events or activities run by MISA (Immigrant Welcome Centre).
I give my permission to MISA (Immigrant Welcome Centre) to keep this information. I understand that MISA will only use this information to contact me and help me with services asked for. Please note this information is shared with Immigration, Refugees and Citizenship Canada and the Province of British Columbia for the purpose of conducting services.
I would like to receive upcoming event or program information by email from MISA (Immigrant Welcome Centre), including the monthly newsletter.
By submitting this form you agree to the above statements.
We acknowledge the financial support of the Province of British Columbia