The Newchip Accelerator cordially invites you to attend its May 2021 Online Demo Week!
About this event
Newchip's Online Demo Week is global, online, investor-centric event that will be live-streamed and takes place from Monday, May 24th through Friday, May 28th.
128 Newchip Accelerator startups in over 15 industries and verticals will share their stories and vision with thousands of venture capital (VC) and angel investors around the world.
Access is free to all investors, entrepreneurs, industry thought leaders, students, academics, and community leaders worldwide.
Simply RSVP here to confirm your attendance!
New for the May Demo Week
Newchip is offering a special block of office hours to meet with companies in your industry prior them presenting in the Virtual Demo Week. One of our team members will host the virtual office hour event, select up to five companies that fit your industry preference, and rotate them into the meeting for a one-on-one meeting with you.
Register as an investor and book a 90-minute slot today!
Day One - Monday, May 24th, 2021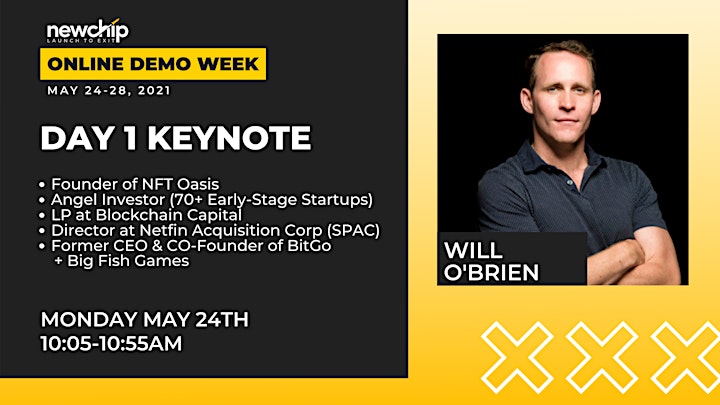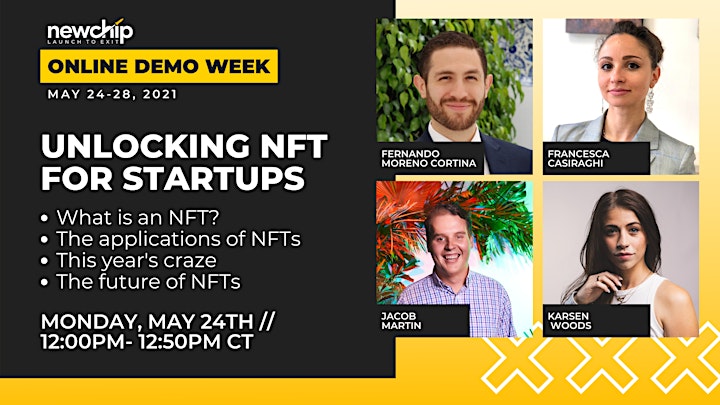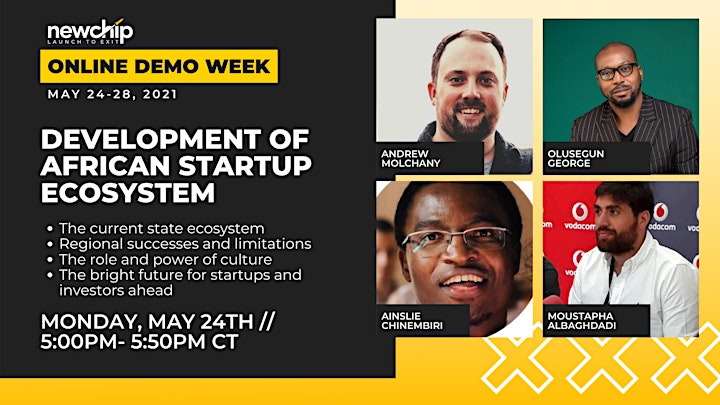 Day Two - Tuesday, May 25th, 2021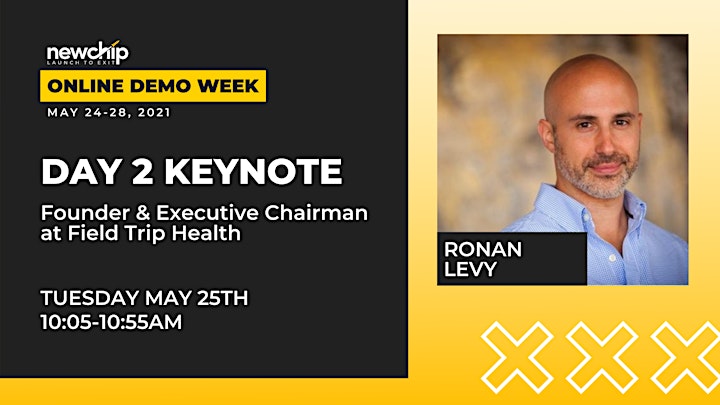 Day Three - Wednesday, May 26th, 2021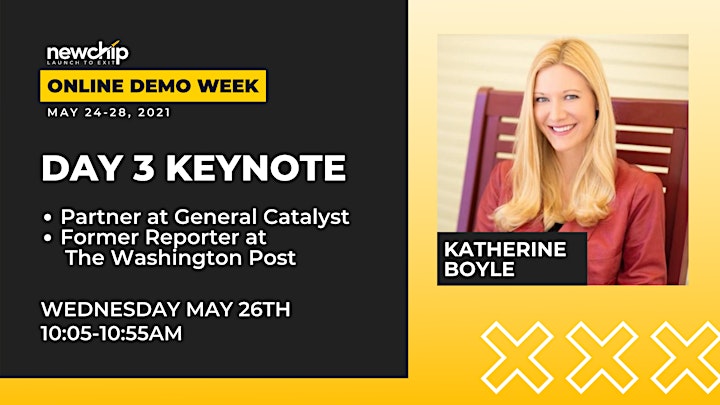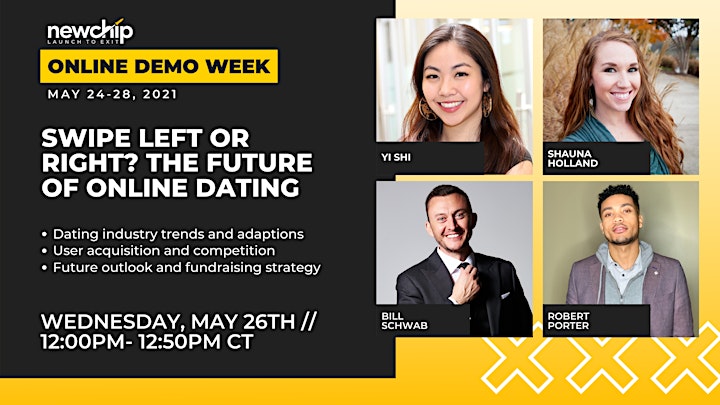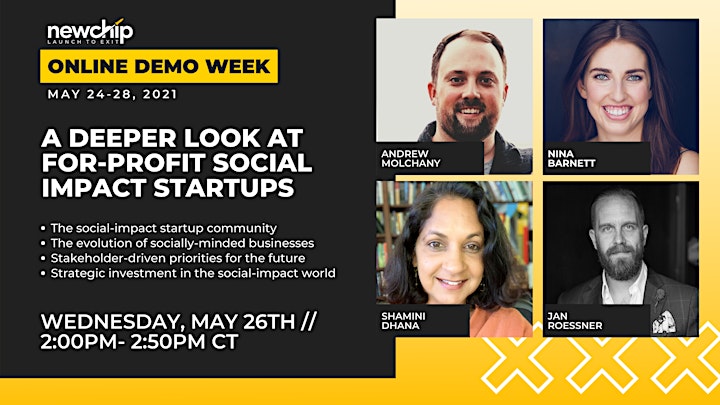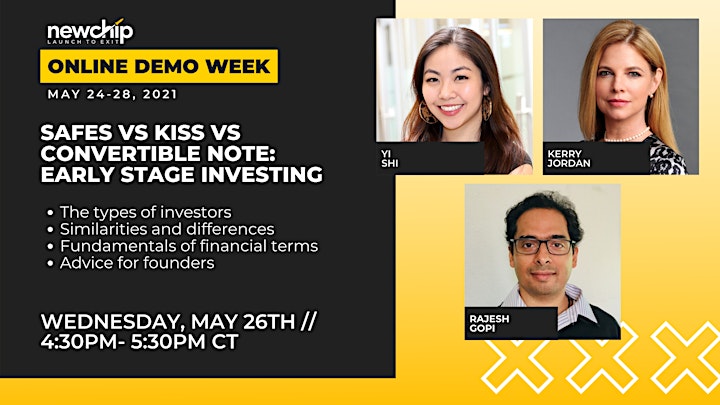 Day Four - Thursday, May 27th, 2021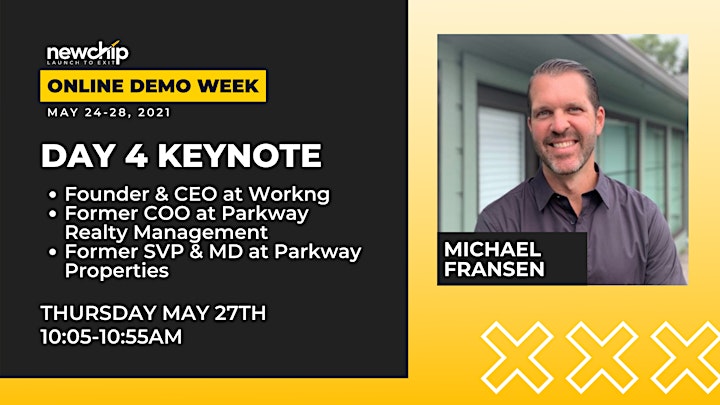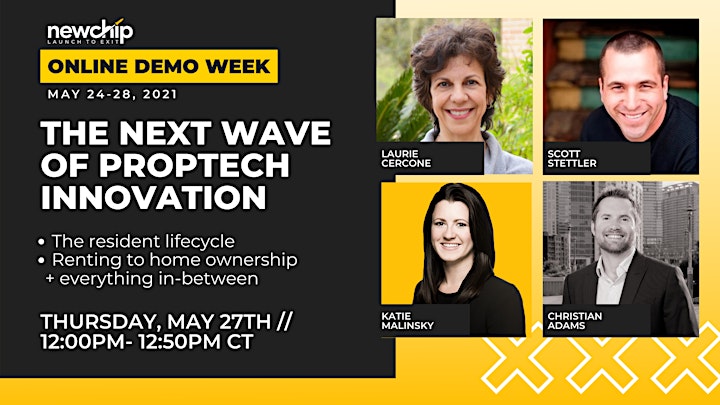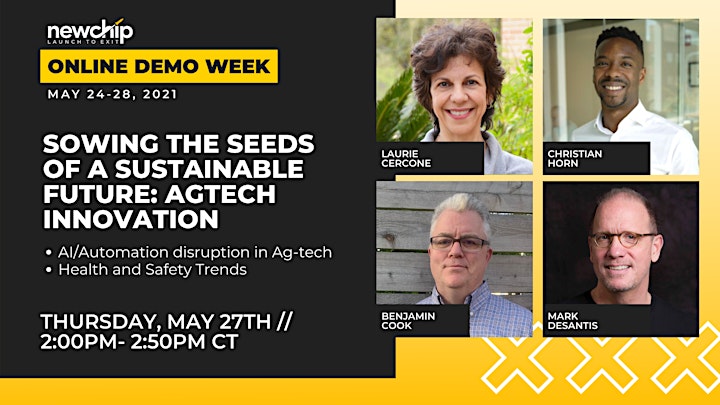 Day Five - Friday, May 28th, 2021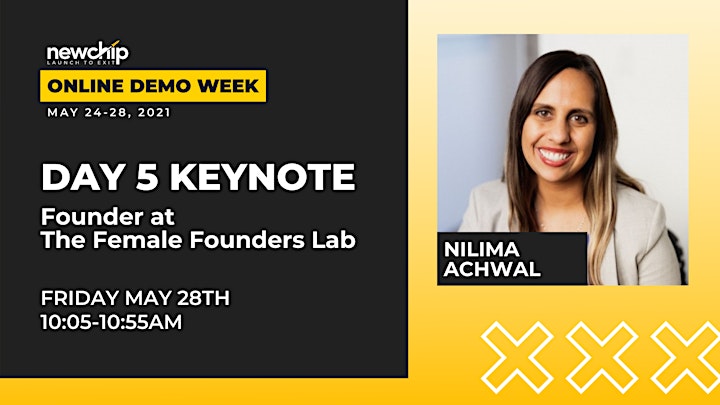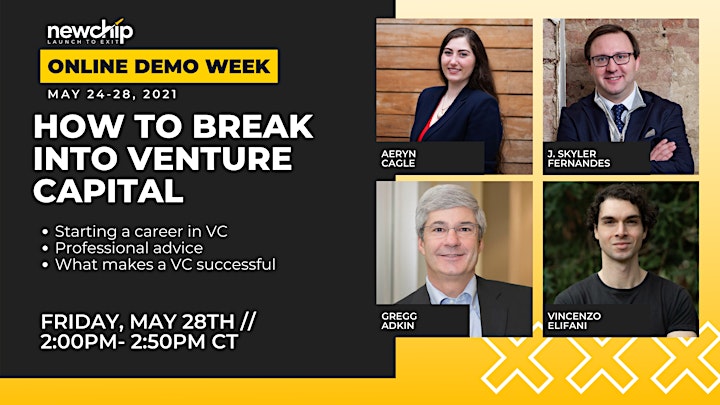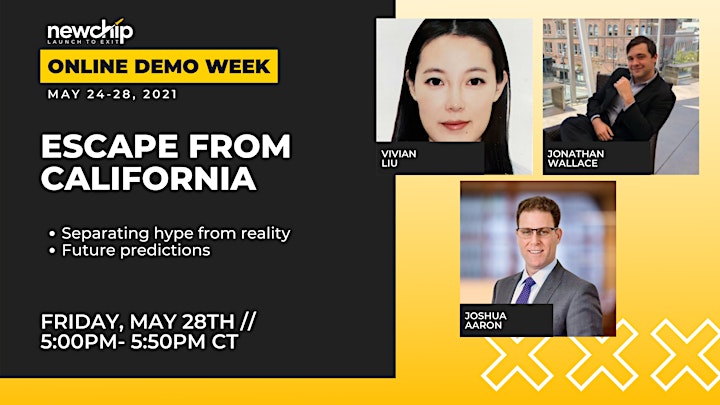 Want to check out some of our past keynotes, panels and other Online Demo Week content?
Click here to access our YouTube channel.
Organizer of Newchip's May 2021 Online Demo Week