Description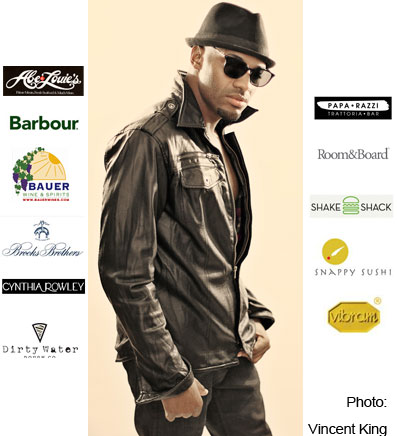 Join us on Newbury Street for our Music Crawl during Spring ArtWeek! Vincent King and Friends will perform live on Newbury Street on Sunday, May 7th from 1:00-3:00pm, in front of Nike at 200 Newbury Street. Meet Vincent, a local Singer/Songwriter and Berklee Alumni, who wrote "So Good (The Boston Song)". Hear him perform "So Good (The Boston Song)", learn about the creative process, and hear what inspired him to write the song, which eventually became the jingle for a Ford commercial.
Throughout the weekend you will enjoy live music entertainment at various restaurants and shops along Newbury Street on Saturday and Sunday, May 6th & May 7th from Noon-8:00pm.
Proud Music Drives Us Grant Recipient!
Music Drives Us is a registered 501(c)(3), New England nonprofit organization supplying grants to music programs designed to effect positive change for people of all ages. We seek out organizations and individuals interested in using music as a tool to better the lives of people in all segments of society.
Performances scheduled for Saturday, May 6:
Papa Razzi Trattoria (159 Newbury) with R.D. King — 12:00 – 4:00pm
Dirty Water Dough Co (222 Newbury) with various DJs — 12:00 – 8:00pm
Brooks Brothers (46 Newbury) with George Woods — 2:00 – 4:00pm
Cynthia Rowley (164 Newbury) with Tory Silver — 2:00 – 4:00pm
Room & Board (375 Newbury) with Sophie London — 2:00 – 4:00pm
Shake Shack (234 Newbury) with Hana Kahn — 2:00 – 4:00pm
Barbour (79 Newbury) with Rachel Driscoll — 4:00 – 6:00pm
Bauer Wine & Spirits (330 Newbury) JJ Thomchick — 4:00 – 6:00pm
Snappy Sushi (108 Newbury) with Maxwell Bailey — 6:00 – 8:00pm
Performances scheduled for Sunday, May 7:
Snappy Sushi (108 Newbury) with Maxwell Bailey — 12:00 – 2:00pm
Abe & Louie's (793 Boylston) The Jazz Roots Trio — 12:00 – 3:00pm
Papa Razzi Trattoria (159 Newbury) with R.D. King — 12:00 – 4:00pm
Dirty Water Dough Co (222 Newbury) with various DJs — 12:00 – 8:00pm
in front of Nike (200 Newbury) with Vincent King— 1:00 – 3:00pm
Brooks Brothers (46 Newbury) with George Woods — 2:00 – 4:00pm
Shake Shack (234 Newbury) with Amanda McCarthy — 2:00 – 4:00pm
Vibram (292 Newbury) — TBA - 4:00 – 6:00pm