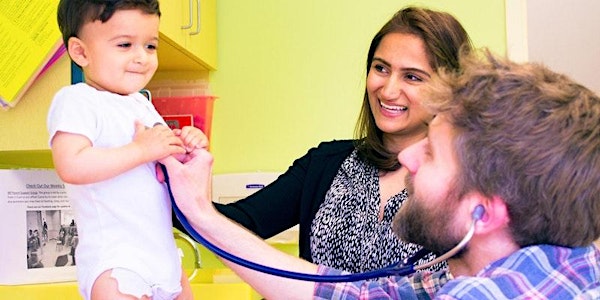 Newborn Care: First 48 Hours & Beyond- WEISSBLUTH PEDIATRICS (ZOOM)
Join us at WP as we will be covering newborn care starting in the first 48 hours! Evidenced-based information for every expectant parent!
About this event
***Due to Covid-19, we are hosting our classes VIRTUALLY through SEPTEMBER 2022 on ZOOM in order to protect each of you and our community. Please check your inbox closer to the day of your class for instructions from Weissbluth Pediatrics after you have registered on Eventbrite***
Please join us at WP as we will be covering newborn care starting in the first 48 hours! From the tests done immediately after delivery to the care upon returning home, we will walk you through all aspects of newborn care in this FREE NEWBORN CARE class.  We will cover feeding, sleeping, rashes, noises, what to buy and how to tell if your baby is not feeling well. Evidenced-based information that every expectant parent should hear!  Also, we will host a Q&A session at the conclusion to ensure all of your specific questions get answered!
FOR A COMPLETE SCHEDULE OF ALL WEISSBLUTH PEDIATRICS FREE CLASSES & EVENTS, PLEASE VISIT: www.weissbluthpediatrics.com/events
Weissbluth Pediatrics continues to provide PEDIATRIC HOUSECALLS and TELEHEALTH visits in addition to our IN OFFICE APPOINTMENTS at all three of our offices (Northwestern, South Loop and Bucktown).
Please contact us at carola@weissbluthpediatrics.com to schedule a FREE PRENATAL APPOINTMENT where you can learn more about our practice and to see if these services are right for your family!