Newark's Virtual Call to Collaboration
Join hundreds of Newarkers to discuss and activate community-based solutions to some of the challenges facing our City!
About this event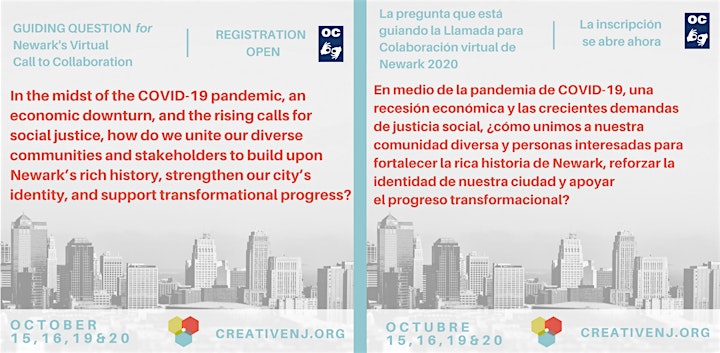 Registration for Newark's Virtual Call to Collaboration is now open!
Haga clic aquí para ver la versión en español de esta página: https://bit.ly/3c5zwIa
Newark's Virtual Call to Collaboration (C2C) is an opportunity for you to come together, via Zoom, with hundreds of other residents, business owners, nonprofit, education, health, arts and culture, grassroots and local government representatives to discuss and activate community-based solutions to some of the challenges facing Newark.
Newark's Virtual Call to Collaboration has a central guiding question:
In the midst of the COVID-19 pandemic, an economic downturn, and the rising calls for social justice, how do we unite our diverse communities and stakeholders to build upon Newark's rich history, strengthen our city's identity, and support transformational progress?
DATES:
We are meeting on four different dates, with daytime and evening options. You can register for any or all sessions.
Different topics will be discussed each time, so we hope that you'll be able to join us for all four.
Thurs. 10/15 -- 7:00pm - 8:30pm
Fri. 10/16 -- 9:30am - 12:30pm
Mon. 10/19 -- 7:00pm - 8:30pm
Tues. 10/20 -- 9:30am - 12:30pm
Open captioning will be provided by NJ Relay and CapTel, and limited ASL Interpretation will also be available.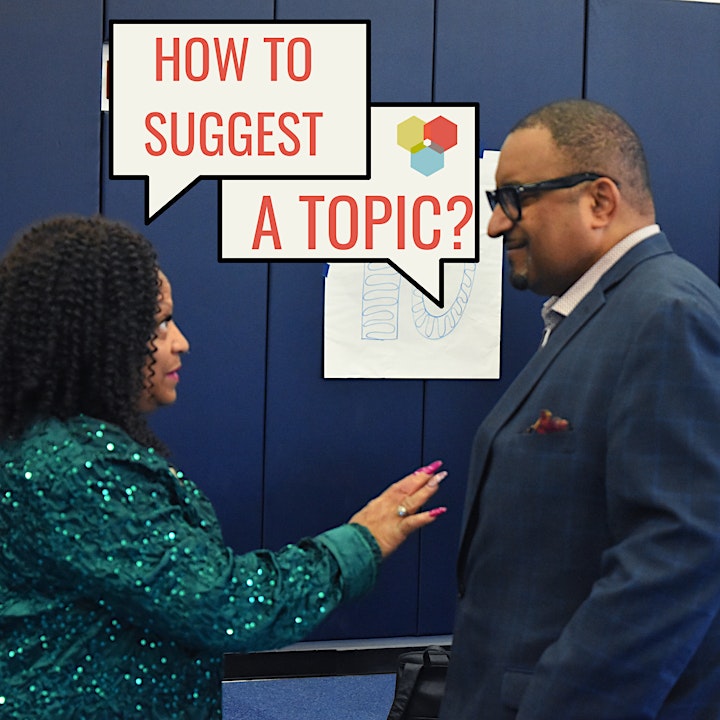 SUBMIT YOUR TOPIC FOR DISCUSSION:
PLEASE NOTE: TOPIC SESSIONS ARE CURRENTLY FULL. If additional sessions open we will let you know. You are still able to register to ATTEND all four dates, however.
If you propose a topic, you are agreeing to moderate that breakout session. We recommend you read our frequently asked questions (FAQ) page for more information on proposing a topic and moderating a breakout session. You can read our Spanish-language FAQ page and our Spanish-language topic proposal form.
MULTIPLE LANGUAGES:
We invite you to conduct breakout sessions in the language of your choosing.
While the opening and closing full-group sessions will be conducted in English, bilingual participants are invited to help share the conversation with speakers of other languages.
ZOOM LOGIN:
When you register, you will receive an email confirmation. You will receive a unique login link and passcode for the meeting 24 hours in advance of the meeting – this link can only be used for the meeting on that specific date and time. You will also receive instructions for logging into Zoom along with other logistics the week prior to the Call to Collaboration.
QUESTIONS?
Please contact Program Associate Jeanette Mitchell at jmitchell@creativenj.org or Project Coordinator Alyssa Calderone acalderone@creativenj.org with additional questions.
We are excited to see you in a few weeks!