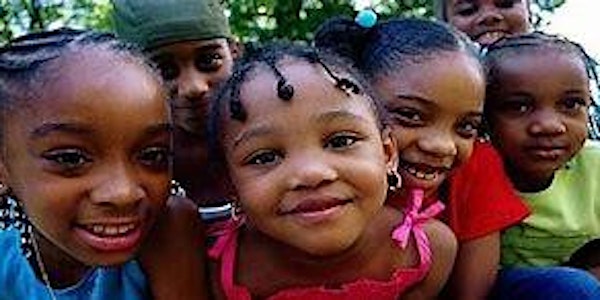 Newark Day Center 2019 Benefit Gala
When and where
Location
Robert Treat Hotel 50 Park Place Newark, NJ 07102
Description
Your are cordially invited to the Newark Day Center 2019 Benefit Gala celebrating our 216 years of service and honoring the legacy of Trish Morris-Yamba.

Wednesday, October 16, 2019
6:00PM to 10:00 PM
The Robert Treat Hotel
50 Park Place
Newark, New Jersey

Cocktails, Food, Music, Honoree Awards, Silent Auction

Kindly respond by October 4, 2019.
Business Attire
Newark Day Center 2019 Benefit Gala is celebrating 216 years of providing quality childcare and senior services to the Newark and surrounding communities. We are proud to honor the following individuals for their dedication to the people of the Greater Newark Community and the families of Newark Day Center:

Barry Carter, Reporter, The Star Ledger

Reverend Kim Irby, Saint James A.M.E. Church

Roger Leon, Superintendent of Schools, Newark Board of Education

Linda O'Brien, Community News Editor, The Star Ledger

Sheila Oliver, Lieutenant Governor, The State of New Jersey


Ronald L. Rice, State Senator, 28th District of The State of New Jersey

Darrell K. Terry, Sr., CEO , Newark Beth Israel Medical Center

Steven Turano, Esq., Partner, Connell Foley

Pastor Patricia F. Wright, Union Chapel Church


Dr. Zachary Yamba, Friend of Newark Day Center
Founded in 1803 as The Newark Female Charitable Society, Newark Day Center has continuously served the Greater Newark Community for over 216 years. It is the oldest non-profit social services organization in New Jersey, and the third oldest in the nation. With its deep roots and continuing outreach, Newark Day Center is like "an old tree bearing new fruit."
The Newark Female Charitable Society building, erected in 1886, still stands at 305 Halsey Street, and has been added to the National Register of Historic Places and the New Jersey Women's Heritage Trail.
For more details about the event, see our Gala page on our website.
If you are interested in sponsoring this event or ordering tickets for an entire table of 10 (or more), please see our Sponsorship page.