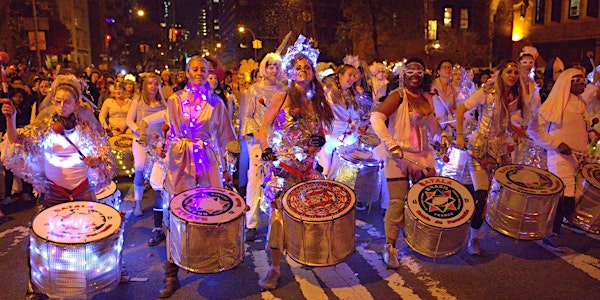 New York's 50th Annual Village Halloween Parade
Tickets are available for various way to participate in the Parade! Walking in it, watching it, donating to it! Pick what is best for you!
By New York City Halloween Parade
Date and time
Tuesday, October 31 · 7 - 11:30pm EDT
Location
6th Avenue between Canal Street and 16th Street 6th Avenue between Canal and 16th St. New York City, NY 10014
About this event
4 hours 30 minutes

Mobile eTicket
Don't Like Waiting In Lines?
If you don't have time to wait in the massive general public line up area, you can SKIP THE LINE and BE THE PARTY.
Come dressed as the THEME! 2023 Theme TBA!
VIP Level 1 Entrance to the Parade
VIP Level 2 Entrance to the Parade AND STEP OUT to WATCH at the VIP Area (standing)
RIDE on a float
RIDE in the Parade in your very own pedicab
LEAD THE PARADE with the Artistic Director
WATCH from VIP viewing area (either seated or standing)
Rock Star --Ride on a float!
Jackson Action! Dance with the Thriller NYC group! Rehearsals required.
Quiet Clubbing --dance with headphones and a coordinated dance group!
The NYC Village Halloween Parade is FREE for all to view from the sidelines or join in a costume. It has been this way for 49 years!!!
But if you'd like to get special interest help the parade out, buy a ticket and help us keep the Village Halloween Parade going!
Tickets Are Limited!!! (Donations are Unlimited!!!)
Rain or shine!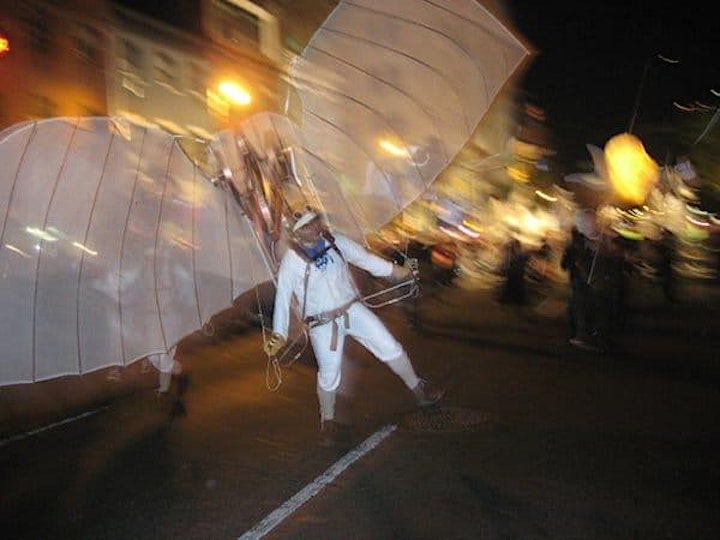 JOIN The Village Halloween Parade And Keep the Parade Alive
There are SO many ways you can join us and support the artistry, pageantry, music and FUN of the Parade!
SUPPORT CREATIVITY: Make a Donation
Any Amount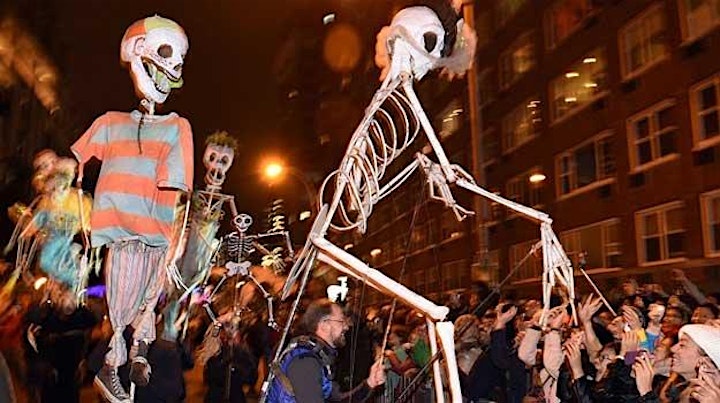 SKIP THE LINE LEVEL I: VIP Entrance to the Parade
Avoid the Long Wait
If you don't have time to wait in the massive general public line up area, you can SKIP THE LINE, BE THE PARTY and HELP THE PARADE OUT.
If you don't want wait in the massive general public line up area, you can skip the line and join a band!
This ticket will allow you entry via a private entrance to the band lineup area between 6:30 pm and 8:30 pm.
From here you can join any band or group you'd like and parade up 6th Avenue with them.
Ticket sales end at 730 pm on October 31, 2022
Rain or Shine!
$100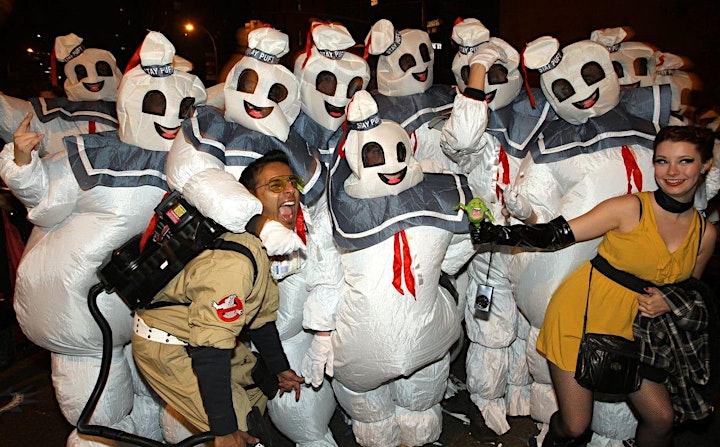 SKIP THE LINE LEVEL II: VIP Entrance & VIP Viewing (Standing)
Skip the Line AND Entrance to Special VIP Viewing Area STANDING along the Parade route near the Telecast
We will make sure you jump out at the appropriate place!
This is a STANDING location at the VIP Area...if you want a seat, go to VIP Viewing in Chairs!
Rain or Shine!
$200
Join Special Sections of the Parade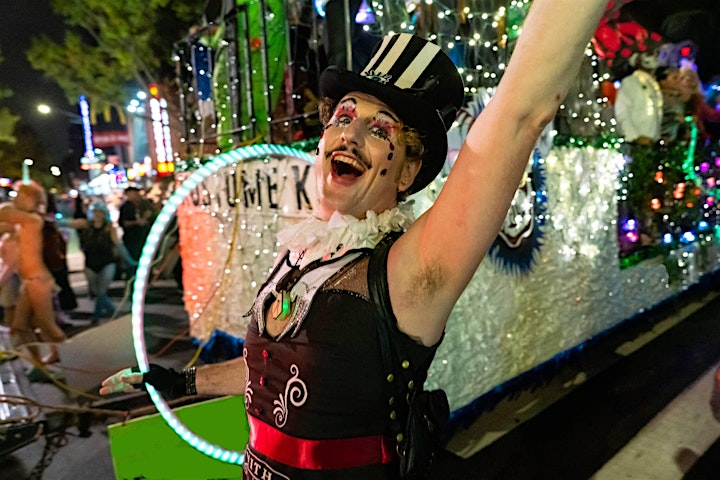 2023 Theme TBA!
Your ticket buys you a secret entry point for early admission and no lines, dancing with a special section of the Parade, TV coverage and the chance to meet other costume fiends like yourself!!!
You must have a costume suited to the Parade theme.
AND, your ticket also allows you to support the most wildly creative Parade in NYC! Special instructions are sent three days before the event.
Rain or Shine!
$100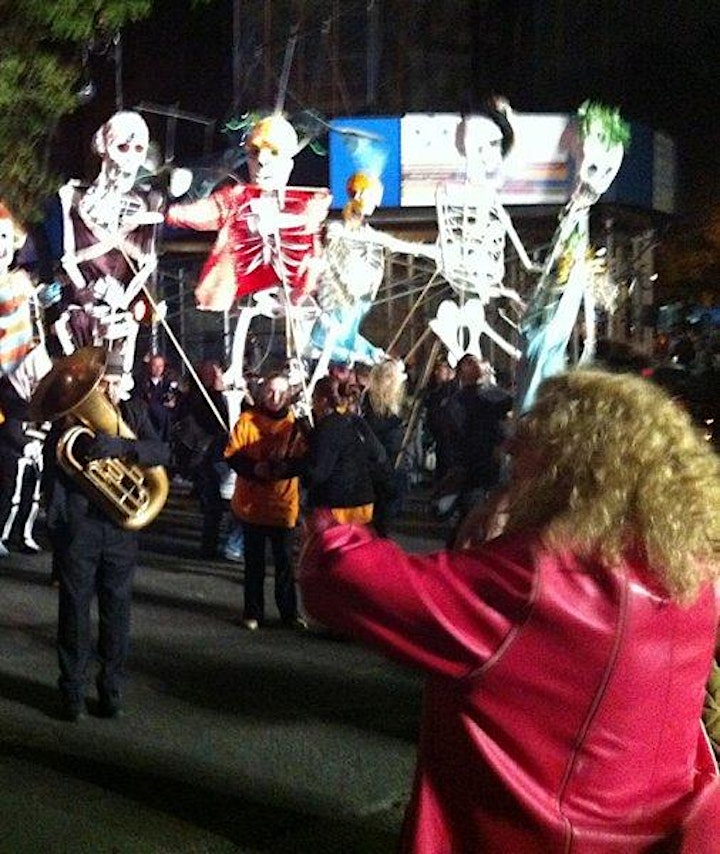 LEAD THE PARADE: Walk at the Front
Walk at the Front with the Artistic Director Jeanne Fleming
See the Parade as only she sees it!
There's a chance you will be be interviewed on TV
Rain or Shine!
$500
Watch The Parade From Our VIP Area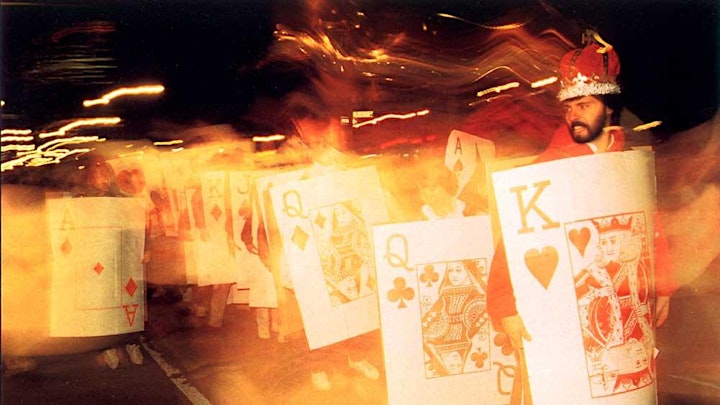 VIP VIEWING LEVEL I: Standing Admission
Standing admission in a special location along the route near the Telecast!
Rain or Shine!
$100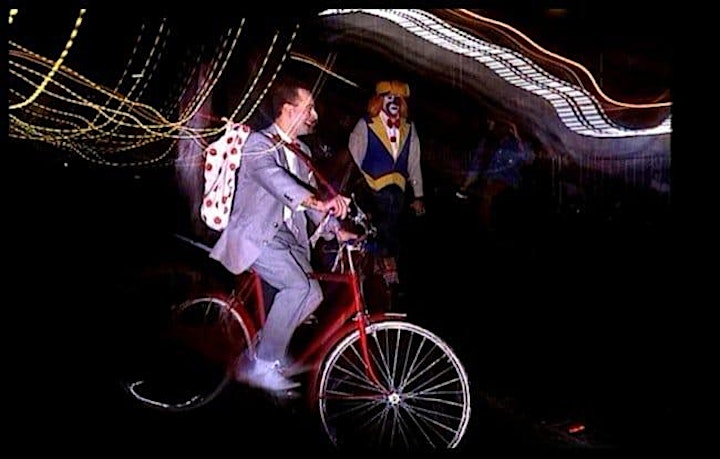 VIP VIEWING LEVEL II: Front Row Seating in Director's Chairs
Front row seats in tall chairs
Rain or Shine!

$250
Very Special In-Parade Options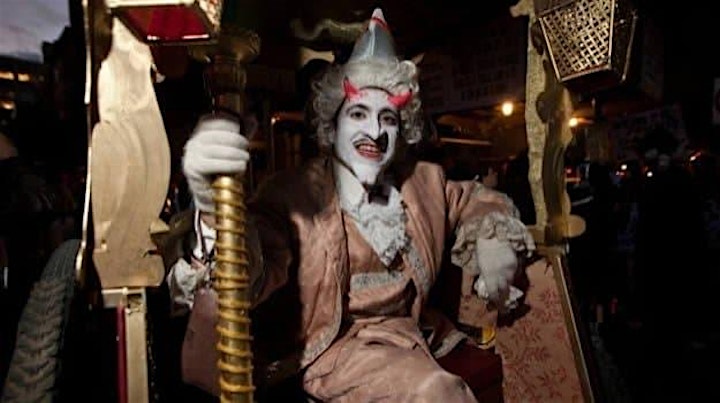 WHEEL MANIA: Pedicab for Two for Entire Parade
Ride in your Own Pedicab!
Don't even want to walk in the Parade, but want to be in it!
We will arrange for you to be transported in one of our official vehicles–a Pedicab!
Two people Maximum.
Rain or Shine!
$500
ROCK STAR: Ride on a Float
Ride on a Float!
We will arrange for you to ride on a VIP Float with DJ and special guests
Rain or Shine!
$500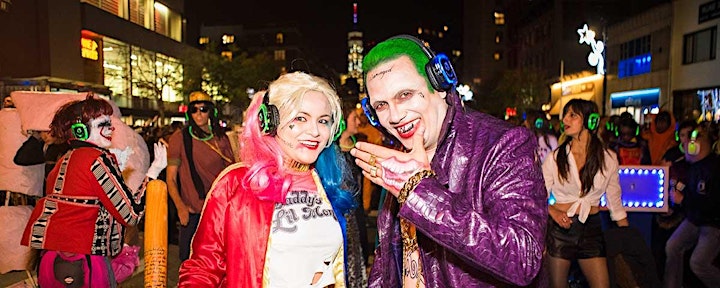 QUIET EVENT: Dance IN the Parade in Sync with Others with Headphones ON!
Join Quiet Event and dance IN the Parade with headphones on!
There will be two music stations bumping with the hottest jams, so there's no doubt that this will be a seriously wild and unique night!
Everyone will be flash mobbing the onlookers and TV reporters!
Note: Quiet Event has it's own section! This means they are not squished in with hundreds of people, but have free range of the street to do whatever they want and they do some silly things!
With headphone ON!
Rain or Shine!
$100
Skip The Line, Be The Party, Help The Parade
Buy Tickets!
Details for ALL the tickets types will be emailed closer to the event.