New York - Your invitation to #TasteNapaNY!

Thursday, January 20, 2011 from 6:00 PM to 8:00 PM (PST)
Event Details
Napa Valley Vintners are headed to New York in January and we want you to celebrate with us!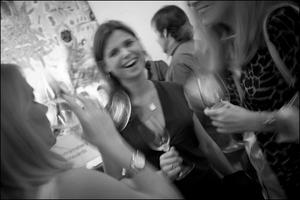 On Thursday, January 20th from 6-8pm, vintners from the Napa Valley will be pouring their wines at FREE tastings throughout New York City. Visit any of the locations below (more coming soon!) to meet winery owners and winemakers from the Napa Valley and try some of the more than 100 wines that will be poured throughout the City. While tasting, help the Napa Valley Vintners "Take Mahnattan" by tweeting up a storm using #TasteNapaNY and sharing your tasting notes with other wine lovers throughout NYC.
In the spirit of social media, help us get the word out about the event by informing your 'Tweeps,' posting on Facebook, mySpace, LinkedIn, Buzz...you get the idea!
Although the tastings are free, please take a minute to let us know that you're coming by registering via EventBrite.
We hope to see you on January 20th!
Participating Retailers and Wine Bars
(All tastings from 6-8 PM, except where noted)
67 Wine & Spirits
http://www.67wine.com
179 Columbus Avenue (at 68th St.)
(212) 724-6767
Wineries pouring: PEJU & Raymond Vineyards
Acker Merrall & Condit
http://www.ackerwines.com
160 West 72nd Street (bet. Broadway & Amsterdam Ave.)
(212) 787-1700
Wineries pouring: Cliff Lede Vineyards, Miner Family Vineyards & Oberon Wines

Bedford Wine Merchants (5-7:30 PM)
http://www.bedfordwines.com
24 Village Green, Bedford, NY
(914) 234-6012
Wineries pouring: Conn Creek Winery & Tres Sabores

Bottlerocket Wine & Spirit
http://www.bottlerocketwine.com
5 West 19th Street (bet. 5th & 6th Aves.)
(212) 929-2323
Wineries pouring: St. Supery Vineyard & Winery

California Wine Merchants—TWITTER WALL
http://cawinemerchants.com
15 Bridge Street (bet. Broadway & Broad St.)
(212) 785-7285
Wineries pouring: Amuse Bouche Winery, Blackbird Vineyards, Coup De Foudre Winery, McCrorie Family Vineyard, Signorello Estate & XTANT

Chelsea Wine Vault—TWITTER WALL
http://www.chelseawinevault.com
Chelsea Market
75 9th Avenue (bet. 15th & 16th Sts.)
(212) 462-4244
Wineries pouring: Chappellet Vineyard & Winery, Schramsberg Vineyards
Custom American Wine Bar—TWITTER WALL (6-9 PM)
www.custom-newyork.com
644 Driggs Avenue (at Metropolitan Ave.), Williamsburg, Brooklyn
‪(718) 387-9463
Wineries pouring: Crushpad, Porter Family Vineyards, Tetra & Trefethen Family Vineyards

Elsewhere
(sister restaurant to Casellula Cheese & Wine Café)
http://www.elsewherenyc.com
403 West 43rd Street (bet. 9th & 10th Aves.)
(212) 315-2121
Wineries pouring: Gemstone & Lanier Meredith Vineyard

Heights Chateau
http://www.heightschateau.com
123 Atlantic Avenue (at Henry St.), Brooklyn Heights, Brooklyn
(718) 330-0963
Wineries pouring: Spring Mountain Vineyard

K & D Wines & Spirits
http://www.kdwine.com
1366 Madison Avenue (at 96th St.)
(212) 289-1818
Wineries pouring: Artesa Winery, Palmaz Vineyards

Morrell & Co. (5-7 PM - please call store for most up-to-date time)
http://www.morrellwine.com
1 Rockefeller Plaza (bet. 49th & 50th Sts.)
‪(212) 688-9370
Winerires pouring: Newton Vineyard

Rye Brook Wine & Spirit Shop
http://www.ryebrookwines.com
259 South Ridge Street, Rye Brook, NY
914-305-4082
Wineries pouring: Barlow Vineyards & Bennett Lane

Vino
http://www.vinosite.com
121 East 27th Street (bet. Lexington Ave. & Park Ave. South)
(212) 725-6516
Wineries pouring: Stag's Leap Wine Cellars
Organizer
With more than 430 member wineries, the  non-profit NVV is the essential source for the promotion and protection of the Napa Valley Appellation.