Description
Angel Launch produces events for startups and investors based in Silicon Valley. This event is produced by World Blockchain Forum who does huge events around the world for 5000+attendees.

This is not our event, but are pleased to announce we are their Silicon Valley Partner. We were so impressed with their superb speaker lineup, we negotiated a special 30% discount rate for our members. You get this huge discount to attend, exhibit, pitch or sponsor only ON THIS PAGE. So if you review their website and later decide to purchase, remember to PURCHASE HERE to save 30%.

SILVER TICKET ONLY $19.99.
OR USE CODE: "al30" for 30% discount off tickets on this page.

If you want sponsorship or exhibiting info, send us an email with your request, and we will send you the package and a code for a 30% discount.

Questions or want info to exhibit, pitch or sponsor ?
Contact Angel Launch at 650 226 3490 or wbf@angellaunch.com with questions.

ABOUT THIS EVENT:

Digital Revolution becomes reality. World Blockchain Forum is proud to invite you to attend the World Blockchain Forum · New York, a 2-day groundbreaking summit of emerging technology, disruptive innovation and entrepreneurial empowerment. With several highly successful summits and conferences previously held across London, Singapore, and South Korea, we now look to bring the revolution to the United States.
This event aims to serve as the foundation on which attendees can unite to build an international community of world-class innovators, influencers and supporters in order to disrupt and enhance every aspect of the booming blockchain industry. The conference will also seek to focus on the theme of interconnection between technology and human intelligence. World Blockchain Forum · New York will be bringing together a host of entrepreneurial power players, industry leaders and high-profile speakers in order to deliver unique insights and compelling takeaways to all attendees.
The event will feature 8 keynote presentations, along with 10 tracks addressing various topics from token economy and cryptocurrency, to blockchain applications and the future of exchange. Each track will also feature 2 different panels. In addition, there will be a job fair, as well as a special track featuring Sharkchain, a competition television series for innovative blockchain and revolutionary technology companies which brings together entrepreneur-contestants as they pitch innovative business solutions to a panel of crypto industry experts and investors.
All aspects of the World Blockchain Forum · New York will be deeply interactive, giving attendees countless opportunities for connecting, idea exchange and potential partnerships with some of the most prominent leaders in the field both locally and globally.
SCHEDULE

Day 1. November 8, 2018 (Thursday)
8:30-10:20 Keynote (I)
Blockchain Revolution & the Future
Blockchain Legislation
Blockchain Governance
The Current War Against Centralization
Solutions to Unsolved Problems in Blockchain
11:00 - 16:00
Track 1. Token Economy & Consensus
Blockchain Revolution & Token Economy
Blockchain-Enabling Networks, Content Monetization and the World of Tokens! Panel: Asset Tokenization
Token Economy & Governance
Evolving Cryptocurrency: Security Tokens & User Engagement
How to Succeed in the Blockchain-Enabled Economy
Security Issues & Solutions in Mining
Panel: Status, Challenges & Future Trends in Mining
Cryptocurrency investment & Mining
Legal Concerns & Cryptocurrency
Track 2. Forms of Blockchain
The Security & Reliability of Commercial Networks! Decentralized Apps Scaling to Millions of Users
Permission VS Permissionless
Sidechain
Sharding
Lightning
Track 3. Blockchain Applications (Enterprise, FinTech, Digital Payment)
Blockchain Enterprise Frontiers in Public Services, Energy, Healthcare, Supply Chain, Autonomous Vehicles, Property Management, Sports, Music & Entertainment

Distributed Ledger Technologies

Blockchain to Facilitate Consumer Engagement

Disruptive Blockchain Technologies and Solutions in Financial Industry

Fintech Innovations in connection with Blockchain Technology

Financial Infrastructure, Base Protocols, Middleware & Services

International Collaboration & Financial Applications & Solutions
Track 4. Ethereum Technology & Application! Latest Developments in Ethereum Technology

Panel: Ethereum Community & Industry Ecology
Smart Contract Challenges & Solutions in Ethereum
Ethereum Applications Developing
Track 5. Cryptocurrency

Blockchain and Cryptocurrency Regulations: Past, Present & Future
Obstacles & Solutions to Cryptocurrency Mainstream Adoption

ICO Evolving and Ramifications on Capital Raising

The Future of Cryptocurrency & Crypto Capitalism
16:00 - 18:00 Keynote (II)
The landscape of Chinese Blockchain Industry

Smart Contract Management and Innovation

Ml, IoT and Blockchain Intelligence
18:30 - 20:30 The Night of WBF ( VIP Banquet )
Day 2. November 9, 2018 (Friday)
8:30 - 10:20 Keynote ( III)
Decentralized World and Social Coordination
The Future of Blockchain: Individuals, the world & Economic Growth
Future Market View, Opportunity & Investment Perspective on Blockchain
11:00 - 17:30
Track 6. The Future of Exchange
Changes at Exchanges and the Global Trade
Panel: Path Toward Exchanges
Enabling Institute Crypto Trading
Crypto, & AI Trading: Next Frontier in Crypto Trading
Track 7. Blockchain Community Economy and Dynamic
Panel: The Difference of Project Communication & Community between Eastern & Western Blockchain, and the Technologies behind
Track 8. EOS Ecosystem
Track 9. All Kinds of Funds
Exploring ICO: Past, Present & Future
Panel Discussion: How is Blockchain Changing Fundraising
Token Economy & Angel Investment
Investor Panel: Crypto Fund & Venture Capital – What is next? ! Crypto Baskets as Investment Vehicles
Track 10. Unconference
Thomas Cox, CGO, StrongBlock (m)
Confirmed Speakers
Tim Draper, Founder Draper Associates & DFJ & Draper University
Mahbod Moghadam, Chief Community Officer Everipedia
Alex Mashinsky, Founder & CEO Celsius Network
Slava Rubin, Founder Indiegogo.com
Adi Sideman, Founder YouNow
Crystal Rose, Co-Founder & CEO Sensay
Andrew Romans, CEO & General Partner 7BC.VC
Han Verstraete, Founder Otonomos.com & Ethizen1 & Ethscape.org
Nelson Chu, Founder & CEO Luminary
Olive Allen, Founder & CEO Decadent
Rik Willard, Founder Agentic
Victoria Saucier, CEO of Gainfy Managing Partner
Manny Fernandez, Co-Founder DreamFunded
Zac Prince, Founder & CEO BlockFi
Greg Wolfond, Founder & Chairman of the Board SecureKey Technologies Inc
Michael Moro, CEO Genesis Global Trading
Indu Kodukula, VP of Development Blockchain Technologies Intuit
Harald Zapp, CEO, Next Big Thing AG
Can Kisagun, Co-Founder & CPO Enigma
Paul Snow, Vice President Crytalgo
Vanessa Grellet, Executive Director ConsenSys
Shawn Douglass, CEO & Co-Founder Amberdata
Andril Zamovsky, Founder Ambisafe
Mike Kane, Co-Founder Hydrogen
Tyler Mulvhill, Director ConsenSys
Ken Ruthowski, Founder & Host of Vice Disruption
Chris Tes, CTO Dot Blockchain Media
Pierre Noizat, Founder & CEO Blockchain.io
Todd Lippiatt, President & CEO Propellr
Perrin Quarshie, Founder & CEO Realblocks
Martin Buhl, CFO Next Big Thing AG
Jonathan Allen, Managing Partner Dekrypt Captial
Rohan Handa, Ventures Creation BBVA
Uriel Peled, Co-Founder Orbs and HEXA Group
Jeffrey Wernick, Angel Investor Uber & AirBNB
Hans Lombardo, Co-Founder & Director Chain of Things
Christopher Sealey, General Partner ChainLink Crypto Fund, LP
Michael Hiles, CEO 10XTS
Robert Wensley, CEO Databook
Lauren Weingier, COO SAFE
Donald Leka, Founder Chairman & CEO Jumptuit
Lisa Cheng, founder Vanbex Group
Doug Petkanics, Co-Founder & VP Engineering Wildcard
Clement Lesaege, CTO Kieros
Kevin April, CEO SportsCastr
John Kentley, II, CTO 10XTS
Evan Cohen, Head of Blockchain & Investing Indiegogo.com
Oded Shoshany, CEO Orbis
Nina Breznik, Core Developer Remix.ethereum.org
Keith Hilden, CEO Relex
Robert Chu, Founder Embleema
Thomas Lee, Head of Research, Fundstrat Global Advisors
Miss Zarracina, Co-Founder & CEO True-Tickets
Kuri Kundin COO, Neuromation
Marshall Long, Founder BP fish
Stephen King, Partner King Realty Group
John D'Agostino, Managing Director DMS Governance
Nanne Dekking, CEO & Founder Artoy
Daniel Dewar, Founder Paperchain
Sathya Narasimhan, Sr.Director Blockchain Business Development & Product Management, SAP
Chris Brodersen, Blockchain Specialist Leader Technology Group, Deloitte Consulting
Steve Floyd, Co-Founder EOS Tribe
Brady Dale, Reporter CoinDesk
James Jalil, Executive Director, Wall Street Blockchain Alliance
Don Oldman, Vice President Crytalgo
Federico Est, Founder & CEO Kleros
Glen Weyi, Principal Research Microsoft
Name Yeganeh, Founder FerrumNet.org
Daniel Skowronski, Co-Founder & CEO, DX.Exchange, CoinsExchange and CS Technologies LTD
Daniel Santos, CEO Token Advisors
Kevin Rose, Co-Founder EOS New York
Scott Winges, Director DDEX.io
Fiorenzo Manganiello, Professor of Blockchain Technologies, Geneva Business School
Musika Zhao, Co-Founder, BP Panel for EOS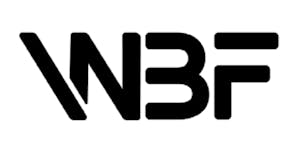 .