NEW YORK - The Punany Poets' Secret of the Pearl for Co-Ed Show (Accompanied Men Allowed)

Saturday, January 28, 2017 at 11:00 PM

-

Sunday, January 29, 2017 at 1:00 AM (EST)
Event Details
SECRET OF THE PEARL:
"Oh yes, you want to be part of this brand new Punany creation… a high energy and quite erotic situation, about love and sex. Join us and discover the Secret of the Pearl in this live romantic comedy show for lesbians and women who love women. This is the Perfect Date Night.
Experience poetic banter about the the crazy things that women do and the measures we will go through, for the perfect pussy. An addictive poetry & dance potion, guaranteed to send you home for an encore of your own! This show is definitely for adult women only.
We are so excited about this production. We have fresh new voices and our project has been blessed with great energy and an orgasmic light. Certainly the procurement of Sexologist Nikki Morgan has made a profound impact on us... on Founder, Jessica Holter in particular. If you are interested in joining our merry little band of sexual revolutionaries, poets, dancers and sensual magicians, please consider becoming a member of our social club. Visit www.hipinc.org.
Visit The Punany Poets online at www.PunanyLove.com for free downloads of Music, Poetry and Video, and to find out more about our community service, dedication to HIV AIDS, sexual health and academic contributions.

Ticket Sales are final. Refunds will only be given in the event of a show cancellation, when the new show is not rescheduled within 45 days of the originally scheduled show. Email us at tickets@punanylove.com if you have any questions. Stay in contact with us by texting or calling 404-913-4094.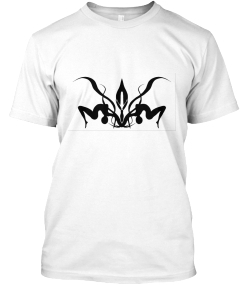 The Punany Poets Power Flower T-Shirt
$21.99
We partnered with Teespring to create some awesome merchandise for this event. Show your support and look good wearing it. Check it out!
Organizer
HIP INC for JESSICA HOLTER
Introduce yourself to the art and entertainment of Jessica Holter & The Punany Poets at www.punanylove.com. We are an art syndicate working as Artists in Resident with Holter Intellectual Property, Inc in the educational social service fields of sexual health and self esteem development through speech and gainful employment. Our program embodies multi-talent collaborations for music, video, visual and wearable art and live theatrical events. Best recognized for television appearances on HBO's Real Sex Documentary, and The Breakfast Club, The Punany Poets have been serving the community with our cutting edge brand of edutainment since 1995, when the announcement that late Rapper, Eric Eazy E Wright, was suffering from AIDS. H.I.P. Inc maintains a vault of on the ready music, scripts, video, visual art and poetry which are available for community campaigns and private use. We are a 501c3 approved, Georgia Nonprofit Organization, seeking patrons, partners, and passionate philanthropists to join us in this business of love.
 * We sponsor, write and produce many things. But we specialize in creating romantic comedy and erotic sketch theater; Adult date night events for lovers and friends. Get in on this business of love as a member of our Director's Circle. Go to www.hipinc.org for details.
NEW YORK - The Punany Poets' Secret of the Pearl for Co-Ed Show (Accompanied Men Allowed)