Description
Want to see what NYC's fastest growing tech companies are all about? On October 5th, join the NY Tech Crawl for inside access to Silicon Alley's leading companies in pub-crawl style!
Walk from office to office in Flatiron/NoMad to learn about each company's culture, tour their space, and mingle with hundreds of NYC professionals for a night of networking that you won't forget!
Hosts, final stop and map all coming soon!
Here's how the #NYTechCrawl will work:
1. RSVP & select the office where you'd like to begin your crawl.
2. On October 5th, check in at your selected first stop to get your Crawl Map, pint glass, and a raffle ticket.
3. Mingle, network, enjoy the food & beverages provided at your first stop, and then when you're ready, head out to whichever stop you'd like to hit next!
4. You'll receive a raffle ticket at each company you visit. Bring them to the final crawl stop to increase your chances of winning one of our awesome prizes!

**Note: tickets are limited, so RSVP soon! Pint glasses are also limited, so show up early to snag yours before they go.



---

Address
49 W 27th St, New York, NY 10001
About
MuleSoft is a provider of the leading platform for building application networks.
Founded - 2006
Founders - Dave Rosenberg, Ross Mason
Website - MuleSoft.com

---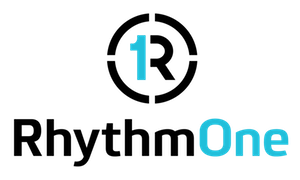 Address
902 Broadway, 11th Floor, NY, NY 10010
About
RhythmOne maximizes advertising effectiveness by layering decision-driving consumer insights onto high-quality, independent supply — empowering advertisers to reach anyone, at any time, across any connected device.
Website: RhythmOne.com
---
....More crawl stops coming soon!
Date and Time
Location
Refund Policy