New York State of Mind: Model Validation and Section 504 - Sponsored by Arc...
Description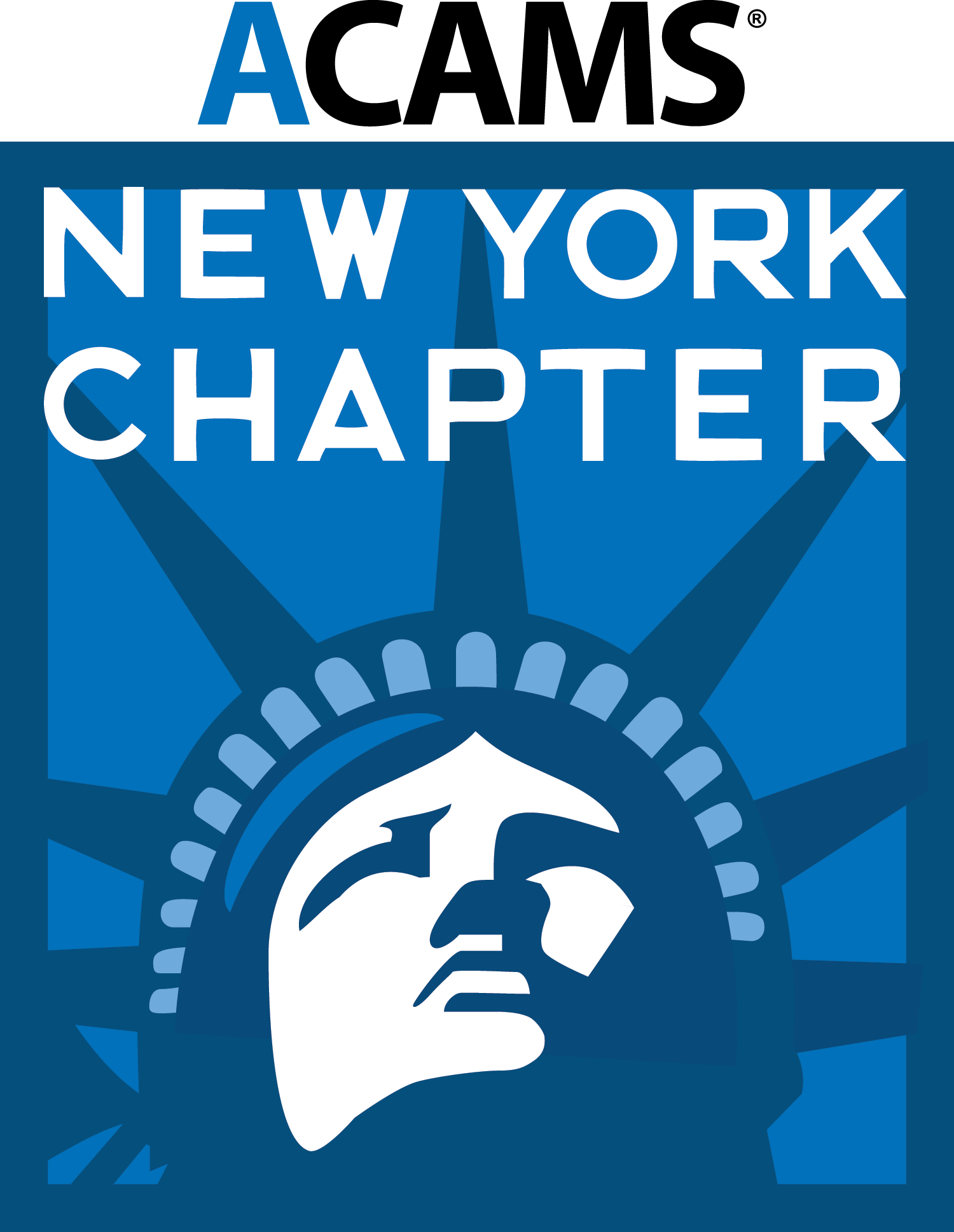 Sponsored by:

Topic: New York State of Mind: Model Validation and Section 504
Date: January 24, 2019
Registration Time: 5:15 pm
Panel begins promptly at 6:00 pm
Networking from 7:15 pm to 8:15 pm
Address: Fordham University School of Law, 150 West 62nd St., 2nd Floor, New York NY, 10023
Sponsor: Sponsored by Arc-Serv
Description:
We are quickly approaching the one-year anniversary of the New York Department of Financial Services' (NYDFS) AML rule (Part 504) which requires submission of annual certification of AML compliance. New York-regulated financial institutions have (by now) implemented measures to certify the effectiveness of their AML programs including OFAC sanctions screening requirements.
Have you had your first exam yet? Were you given a free pass because of the newness of the requirement? Many have pointed out that Section 504 can easily be survived with strong AML/OFAC model validation and management. We hope to help you put everything into perspective.
Our panel includes representatives from small, medium and large financial institutions as well as consultants and examiners to discuss the importance of model validation in this process and will share actual experiences with challenges related to their most recent exam, risk model management, technological proficiency, data integrity and suspicious activity reporting.
Moderator:
Meryl Lutsky, ACAMS New York Chapter Co-Chair
Panel includes:
Maleka Ali - CAMS-AUDIT, President, Arc-Serv
Lukas Babiak - BSA/AML Lead for International Banking Supervision out of New York, OCC
Maureen Mougios - VP, Compliance and BSA Officer, Hanover Community Bank
Monica LaCroix-Rubin - SVP, Chief Compliance Officer, BNB Bank
Evan Weitz - Managing Director, Head of Controls, Europe and Americas, Financial Crime Compliance, Standard Chartered
The panel discussion will be followed by one hour of networking with light refreshments.
Cost: $10 for ACAMS New York Chapter Members* / $50 for non-members
*New York Chapter members receive first opportunity to sign up for events.
Due to security requirements of our host, online registration for this event is mandatory and no walk-ins can be accommodated. All participants are required to present valid ID to building security. Doors open at 5:15 PM and will close at 6:15 PM. Please do not arrive prior to 5:15 PM, and attendees arriving after 6:15 PM may not be able to gain entry. Participants will receive one CAMS credit for attendance to this event.
In compliance with the Americans with Disabilities Act, the ACAMS New York Chapter will honor requests for reasonable accommodations made by individuals with disabilities. Requests can be served more effectively if notice is provided at least 5 days before the event. Direct accommodation requests to acams.ny.chapter@gmail.com.
Members of the press please contact the ACAMS New York Chapter prior to quoting any speakers or panelist directly