Description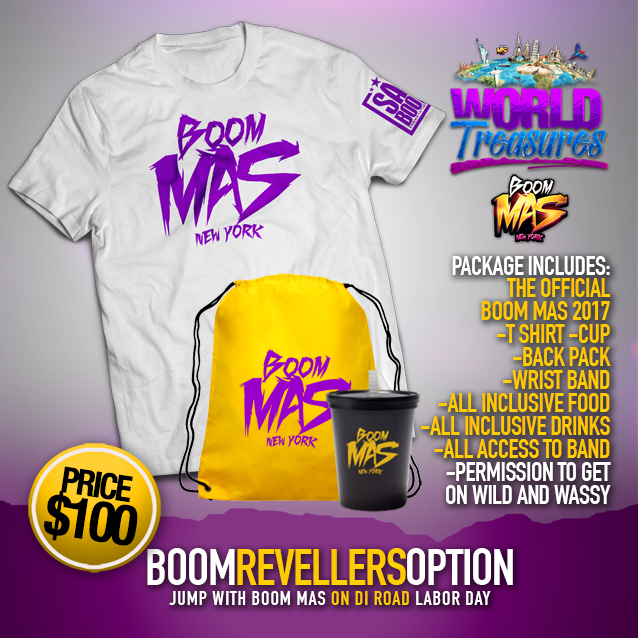 CALL 347-762-1515 TO GIVE SIZE INFO. THANKS
Wanna jump with Boom Mas on di road. But dont wanna play mas?.. Are you playing mas but have a friend who wants to jump up with you... Introducing the "BOOM REVELLERS OPTION"
Package includes :
The Official Boom Mas 2017
-T Shirt
-Cup
-Back Pack
-Wrist Band
-All Inclusive Food -All Inclusive Drinks
-All Access to band
-Permission to get on wild and wassy.. REGISTER for the Boom Revellers Option at @BoomMas Camp or online at www.BoomMas.com
Limited space available.