Description
THE SOUND MAN: MANGESH DESAI
2017 | India | 113 mins | English and Hindi (with English subtitles)
Directed by - Subash Sahoo
Cast - Uday Girkar – Younger Mangesh Desai
Post Screening Q&A with director Subash Sahoo

Synopsis: Mangesh Desai was a giant in the world of Sound Recording & Mixing who recorded and mixed most Bollywood films of his time. Apart from Bollywood, producers and directors from all over India approached him for mixing. His understanding of the craft and technique was unparalleled. The New York Times rated him among top 10 sound mixing engineers of the world.
Producers queued up at his door waiting for his mixing dates. Gulshan Rai, the producer of director Yash Chopra's 'Deewar' and 'Kabhi Kabhi' lost faith in the films but Mangesh's tips on re-shooting and re-editing made those cult classics a commercial success.
His dynamic range of work goes from the artistic extremes of Satyajit Ray and Shyam Benegal's art films to Manmohan Desai's commercial films. He could blend himself according to the needs of the subject, the film and the director.
Before being a gifted technician Mangesh Desai was a freedom fighter, a nationalist and a patriot. As a freedom fighter he fought the British with smuggled revolvers and self-made bombs. He died due to complications beyond human control. He was a legend by all its definitions.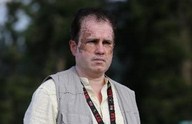 Director: An electronics and communication degree engineer from FTII Pune and Post-graduation Diploma in Films Specialization in Sound. Subash worked in the Mumbai film Industry for almost 24 years and did Sync Sound Recording and Sound Designing for more than 110 films.

Social Media Handles:
https://www.facebook.com/The-Sound-Man-Mangesh-Desai-316645908922152/

Reviews:
https://www.filmcompanion.in/documentary-sound-man-mangesh-desai-mumbai-film-festival-2018/amp/
https://asianmoviepulse.com/2018/11/the-sound-man-mangesh-desai-2017-by-subash-sahoo/
https://scroll.in/reel/898919/unsung-hero-pope-of-sound-a-documentary-resurrects-legendary-mixing-engineer-mangesh-desai