New York Indian Film Festival (NYIFF)- SIVARANJANI AND TWO OTHER WOMEN
Description
SIVARANJANI AND TWO OTHER WOMEN
Orig Title: Sivaranjaniyum innum sila pengallum
Director: Vasanth S. Sai
Cast: Parvathy Thiruvothu, Lakshmi Priya Chandramouli, Kalieswari Srinivasan
Language: Tamil (with English subtitles)
Production Country: India
Running Time: 2 hrs 3 mins
Post Screening Q&A with director Vasanth Sai

Festivals/Awards:
20th Mumbai Film Festival 2018 - Special Mention: Oxfam Award for Best Film on Gender Equality
23rd International Film Festival of Kerala 2018
17th Pune International Film Festival 2019
40th Goteberg Sweden International Film Festival 2019
11th Bengaluru International Film Festival 2019 – Winner, Best Film – Asia Cinema Competition
18th Tiburon International Film Festival 2019
19th New York International Film Festival 2019
Synopsis:
You can't keep a good woman down! That is the clear warning to men in this superb, heart-warming study of women in modern-day India, "Sivaranjani and Two Other Women", which is based on three stories taken from prominent Tamil writers. In the first, a lazy husband gets emotionally and physically abusive with his wife. In a more affluent setting, an educated and successful daughter-in-law is denied her right to privacy by her extended family. While elsewhere, the hopes of an aspiring sports champion are crushed when she is married off into a modern middle-class family.
But all three women rise to these challenges with such energy and gusto that, by the end of the film, they will have you standing up to applaud and cheer them on.

Director's Note:
The home, considered the safest space for women, is where the casual sexism and entrenched misogyny plays out in the everyday routines of countless women across the world. 'Sivaranjani and Two other women' is a sensitive capturing of the micro awakenings of identity, space and self-worth when family dynamics, early marriage and pregnancy threaten to usurp the individuality of three different women.
The film is a tribute to their inner strength and courage against casual sexism and patriarchy.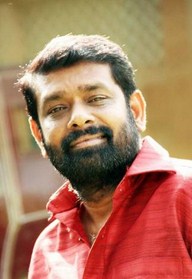 Director: Vasanth S Sai is an Indian film director and screenwriter, working in the Tamizh film industry.
He began his career as a journalist and short story writer, before he began working as an assistant director to legendary Tamizh film Director K. Balachander on 18 films. He made his directorial debut with Keladi Kanmani (Listen, my dear). The film was a major critical and box office success. He followed it up, with Aasai (Desire), Rhythm, Sathum Podathey (Don't make a Sound) and Visaranai Commission (Inquiry Commission), to name a few. He also has directed short films and documentaries. His newest offering 'Sivaranjaniyum innum sila pengalum' ('Sivaranjani and two other women') is based on the short stories of iconic Tamizh writers Ashokamitran, Jayamohan and Aadavan. To date, Vasanth S. Sai has directed a total of 14 feature films,15 short films and documentaries.

Link to Trailer (39 seconds):
https://www.youtube.com/watch?v=KQdx7vDg968&feature=youtu.be

Links to Reviews
Movie Crow – Sivaranjani and Two Other Women, Festival Column
Best of IFFK 2018- Episode 02- Sivaranjiniyum innum sila pengallum (Malayalam)
Best Tamil Films of 2018, Baradwaj Rangan
IFFK Audience Response, Sivaranjaniyum Innum Sila Pengalum Audience Response