Description
AAPKE AA JANE SE
2019 / India / 17 minutes / Hindi (with English subtitles)
Directed by – Shiladitya Bora
Cast: Manu Rishi Chaddha, Sunita Shyamsunder, Shloak Bhardwaj, Himani Soni, Mahesh Sharma, Lokesh Mittal

Synopsis: An under-appreciated, slightly emasculated father of two is going through the general humdrum of middle-class Indian life. Until one day, in front of many, he is unexpectedly thrust into the spotlight, making everyone around him see like never before.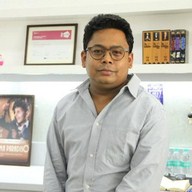 Director: A director, producer and distributor, Shiladitya started his film journey by conceptualising and setting up PVR Director's Rare, the limited release banner of PVR Cinemas, India's largest cinema company. He served as the first CEO of award-winning indie studio Drishyam Films and was instrumental in green-lighting Newton, India's official entry to the 90th Academy Awards in 2018. Backed by over a decade of solid industry experience and an undying passion for the movies, Shiladitya is now spearheading Platoon One Films aiming to provide a class act in film production, marketing, distribution & syndication. His short film Aapke Aa Jaane Se will be making its world premiere at NYIFF 2019. He is set to make his feature directorial debut later this year with a Hindi romantic comedy set in Mumbai.

Social Media Link:
twitter.com/ShiladityaBora
twitter.com/PlatoonOneFilms
facebook.com/PlatoonOneFilms
and
BATMI
2018 | India | 7 mins | Marathi (with English subtitles)
Directed by – Indraneel Nighojkar
Cast - Rupali Bhave, Vikas Hande, Chinmay Patwardhan, Sayalee Phatak, Anupama Rajopadhye, Ria Bhat, Ajay Kale

Synopsis: 'Batmi', translated to English, means 'The News'. The film is about an incident that takes place in an Indian, middle class home, on a regular evening. It is a story that explores the incident in a single, continuous long take, as if being witness to it, as opposed to reading about it in a newspaper. It unfolds the complex dynamics of Society, A Home, Family Relationships, Friendships, Dreams, Time, Life, and Death. The film tries to give the viewer a first-hand experience. Makarand, the father and Reema, the mother are in a relationship that is falling apart. Today they have broken into a fight because Makarand finds out that their son, Omkar, has failed in an exam. He blames Reema for letting Omkar take a 'break' without really understanding why he needed one. As their argument heats up, we explore the other spaces of the house, the family members, the apartment they live in, their neighbours and the effect of their fight.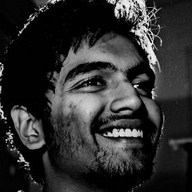 Director: The director of 'Batmi,' , Indraneel Nighojkar, is a young and passionate filmmaker from India with 'Batmi,' being his second directorial short film. He has a bachelors degree in Media studies with a specialisation in Audio/Visual communication from Symbiosis Institute of Media and Communication, Pune, India.
As a filmmaker he is deeply interested in understanding and telling human stories by exploring new ways of storytelling. He believes that in cinema, a story need not be told only through words, but should be explored through visuals, sound design, colour, costumes and art. Some of his favourite films are 'Turin Horse' by Bella Tarr, 'Tangerines' by Zaza Urushadze, 'Ivan's Childhood' by Andrei Tarkovsky to name a few.
His first short film, 'Naad' (Passion/Obsession), was submitted as his college degree project. The film was critically acclaimed and won an award for best cinematography at a film festival in Pune, India but was not sent for international competitions due to technical reason.
Post that Indraneel has continued to work on various short films and feature film projects in India. He aspires to make feature films and change the way films or stories are imagined in India.

Social Media Handles:
https://www.imdb.com/title/tt9436982/
and
DISTANT
2018 | India | 18 mins | Kannada (with English subtitles)
Directed by – Natesh Hegde

Trailer: https://youtu.be/hBg4QJ0y5I4

Synopsis: An old man searches for his lost cow as though searching for his very life, whilst his drunkard son shows not the slightest concern.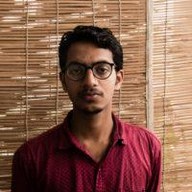 Director: Natesh Hegde grew up in a small town in the Western Ghats of Karnataka and holds a Master's in Journalism from Karnataka University, Dharwad. He previously directed the short film 'Kurli' (2007).
and
Wednesday May 8, 2019 @ 9:15 pm, Auditorium 3
Village East Cinemas, 2nd Ave @ 12th Street, NYC.

JALEBI
2018 | U S A| 14 mins | Hindi (with English subtitles)
Directed by – Anshomaann Sharma
Cast - Anand Rao, Nirvana Sahwney, Swarajya Bhushan Sehajpal, Anshomann Sharma, Tirthabkar Das

Synopsis: Despite all the bitterness in our minds there is sweetness hidden somewhere deep within our hearts. When strangers from enemy countries meet in different part of the world, it leads to the wheel cart of emotions hidden deep down and brings out their true selves.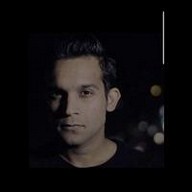 Director: Anshomaann Sharma is a New Jersey based Actor/Singer/Editor and Director. This is his second short film, the previous short film 'Station' was also screened in NYIFF and it has also won the best Short film award in short film festival in NYC. Anshomaann has acted in many short films, web series, feature films and also know for creating and singing mashup of bollywood songs. As a day job Anshomaann works as Vice President in banking sector which is to the bill but his passion towards film world keeps him is what makes him happy, something for his dil.

and

Wednesday May 8, 2019 @ 9:15 pm, Auditorium 3
Village East Cinemas, 2nd Ave @ 12th Street, NYC.

MEAL
2018 | India | 11 mins | Bengali (with English subtitles)
Directed by – Abhiroop Basu
Cast: Adil Hussain, Ratnabali Bhattacharjee

Synopsis: Set in the backdrop of ongoing communal tension instigated by rival political factions, MEAL is an 11-minute story about one particular household.
The atmosphere in the house is clearly that of unease. A woman in the kitchen carrying a bruise underneath an eye stares into the distance until a pressure cooker whistle breaks her dead gaze. A man in another room restlessly stuffs arbitrary things into a suitcase, seemingly preparing to leave the house in a state of fury. A child in school uniform picks up broken remnants from a wall clock. Today happens to be the first day of Madhyamik and he is already late. Also present in the house is an ailing grandfather restricted to a wheelchair who bears witness to it all.
The house is in a state of disarray, reflecting the chaos and lovelessness of outside – where everyone is a victim and everyone a perpetrator in equal measure. Amidst all this, the family sits down for one last meal together.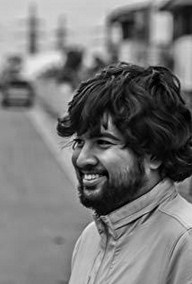 Director: Abhiroop Basu is an award-winning Director and Screenwriter based out of Calcutta, India. A student of South Point High School and St. Xavier's College Calcutta, Abhiroop went on to study films at the prestigious Prague Film School in Czech Republic. Some of his award-winning shorts include 'Afternoon with Julia', 'The Paperman', and 'This is when we first met' which went on to win accolades overseas. His most recent work includes 'Meal' starring Adil Hussain (doing festival rounds) and 'Laali' starring Pankaj Tripathi (In Post Production).

Reviews:
https://www.telegraphindia.com/entertainment/eleven-minutes-that-speak-volumes/cid/1664847
https://timesofindia.indiatimes.com/entertainment/bengali/movies/news/meal-adil-hussain-transforms-into-a-panic-stricken-common-man/articleshow/65632372.cms

and

Wednesday May 8, 2019 @ 9:15 pm, Auditorium 3
Village East Cinemas, 2nd Ave @ 12th Street, NYC.

MOKSHA
2017 USA | 15 mins | English
Directed by – Vick Krishna
Cast: Meera Narasimhan, Mohan Raman, Rachel Burnell, Ankush Nakshatharam

Trailer: https://vimeo.com/235101140

Synopsis: In a post-apocalyptic world, a son is in a dire journey to fulfil his Mother's wishes. He must overcome this toxic environment and some unexpected foes.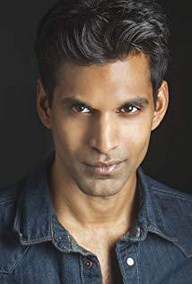 Director: Vick Krishna is self-taught filmmaker, editor. He is also a Meisner trained actor currently in New York. At a young age in Maryland, he started making videos with a camcorder and knew then that he wanted to do this for the rest of his life. In order to please his parents, he went to India to get a degree in Computer Science for three years dedicated to pursue his dreams in film when he returned. He continues this journey making his own films and acting in the indie world of this art.

and

Wednesday May 8, 2019 @ 9:15 pm, Auditorium 3
Village East Cinemas, 2nd Ave @ 12th Street, NYC.

SHIT ONE CARRIES
2018 | New Zealand | 13 mins | Gujarati (with English subtitles)
Directed by – Shuchi Kothari
Cast: Jaimini Pathak, Prakash Shah, Mahesh Ghodeswar, Jamin Dhiman, Rajimol Sajeev, Hiren Patel, Dharmeshbhai Gujjar, Parimal Hazra

Synopsis: Father and son face awkward intimacies when caregiving roles are reversed. Avi, a Silicon Valley engineer, returns to India to care for Dada, his father. Unlike the warmth Dada shares with professional caregivers, his relationship with his son is prickly. One afternoon when the usual attendant is unavailable, Avi must deal with Dada's diarrhoea. Can Avi let go of his own crap to clean his father's shit?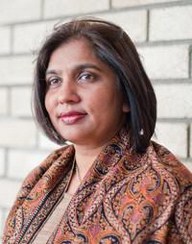 Director: Shuchi Kothari is a Kiwi-Indian filmmaker from New Zealand. She has written and produced award-winning films ('Firaaq,' 'Apron Strings,' 'Coffee & Allah,' 'Fleeting Beauty') that have screened at over 100 international festivals including Venice, Toronto, BFI, Telluride, Cannes and Busan.
She teaches Screen Production at the University of Auckland. Among other projects, she's currently writing an animated feature screenplay set in Japan.
'Shit One Carries' is Shuchi's fictional directorial debut. (delete the late sentence)

Social Media Links:
http://www.shitonecarries.com
https://web.facebook.com/shitonecarriesfilm/


and
SIBLINGS
2019 | India | 31 mins | Hindi
Directed by – Sheetal Menon
Cast: Shivani Tanksale, Mohini Kewalramani, Nakul Vaid, Rudraksh

Synopsis Diya and Nidhi – Two sisters living in an old colonial apartment with their grandmother and their comatose father. The coma was triggered by a brain haemorrhage and it's been almost 18 months that he has been on a ventilator. The sister's lives revolve around taking turns to take care of the father. So love, career – basically life has taken a backseat. Maintaining the father's comatose lifestyle at home has proved to be an expensive proposition. The financial stress has taken a toll on both Diya and Nidhi. On a drunken night, the topic of pulling the plug on the father's ventilator comes up. Though they both shrug it off initially; the coming days when the finance issues start escalating- the option of pulling the plug becomes a real one. Do the sisters actually go ahead with it forms the rest of the bittersweet story.