Description
PAANI
2018 | India | 140 mins | Marathi (with English subtitles)
Directed by – Adinath Kothare
Cast - Adinath Kothare, Rucha Vaidya, Subodh Bhave, Kishore Kadam

World Premiere
Post Screening Q&A with director and lead actor Adinath Kothare

Synopsis: Hanumant Kendre was an ordinary man living in a drought prone village called Nagdarwadi. He was heart broken when his marriage with Suvarna, a girl he had liked, was called off due to the god forsaken condition of his village. Nagdarwadi had been suffering from water scarcity since ages. The path Hanumant chose to win back the woman he loved almost cost him his life. He decided he would marry Suvarna only after bringing water round the year to every doorstep in Nagdarwadi. Paani is the true story of Nagdarwadi and a common man's endeavour for home and love.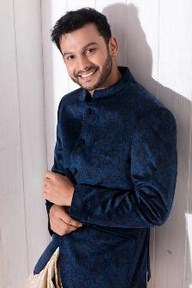 Director: Addinath Kothare is an Actor, Producer and Director working in the Indian Film Industry. He has acted in over 15 feature films as an Actor, which comprise of prominent and critically acclaimed Films like 'Mazha Chakula' (1994), 'Satarangi Re' (2012), 'Zapatlela 2' (2013), 'Avatarachi Goshta' (2014), 'Ishq Wala Love' (2014), 'Neelkanth Master' (2015) and 'Take Care Good Night' (2018). His first directorial venture, titled 'Paani (Water)', is currently due for release. Addinath had been working on the project 'Paani' for the past 5 years and is also playing the lead protagonist in the feature film. Critically acclaimed International Actor and Producer Priyanka Chopra has collaborated with Addinath and is the main Producer of the feature film 'Paani'.