New York Indian Film Festival (NYIFF) - Closing Night - THE LAST COLOR
Description
THE LAST COLOR
2018 | India | 90 mins | Hindi (with English subtitles)
Directed by – Vikas Khanna
Cast - Neena Gupta, Aqsa Siddiqui, Princy Sudhakaran, Rudrani Chettri, Aslam Sheikh

Post Screening Q&A with director Vikas Khanna

Trailer: https://www.youtube.com/watch?v=P9VQsr6XQ50

Synopsis: Nine-year-old fearless tightrope walker and flower seller, Chhoti, savors her dream to save Rs. 300 ($ 4), so she can attend school. "The Last Color" traces Chhoti and her best friend Chintu's daily struggles for survival on the streets of the ancient city of Banaras, India. Chhoti befriends Noor, a white-clad widow who suffers a life of total abstinence and is disallowed from taking part in any festivities, especially Holi, the Indian festival of colors. Over time, Chhoti and Noor's friendship and uplifting spiritual bond breaks through the barriers of the social system. "The Last Color" is a story of promises kept and promises broken, a friendship that knows no bounds, and the freedom and victory of the human spirit.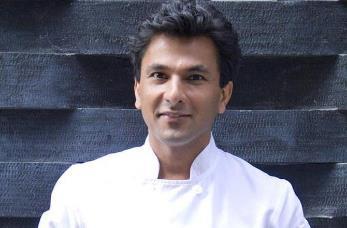 Director: Vikas Khanna is a Michelin Star and James Beard Award Nominee Chef based in New York. He is also a renowned author, TV personality and a filmmaker. He was rated as 10 of the most influential chefs of all times by Deutsche Welle. The Last Color is his first feature film, which he has written and directed.

MasterChef Vikas Khanna is a five times Michelin starred Chef who started his journey from rolling bread at the revered Golden Temple in Amritsar and through his persistence and hard work is today amongst the Top 10 Chefs in the world. He is also counted as one of the Chefs in history who have changed eating habits globally.

Over the last few years, he has carved a niche for himself as an author, humanitarian and a renowned documentary filmmaker. He has been focused on showcasing and building pride around Indian cuisine and culture globally through the 27 books that he has written as well as creating award-winning documentary series Holy Kitchens and Kitchens of Gratitude that portray the richness of our culture and values. He has single-handedly promoted India's culture at a global level and the soft power of food through his culinary epic – Utsav, the largest collection of festivals, ceremonies and rituals in the world. In addition, he is also curating a Kitchen Arts museum, a first of its kind to preserve the lost culinary tools and techniques. As a humanitarian, Vikas is often referred to as 'Ambassador of Indian Culture to America' and 'One of the best exports of India.'

Reviews:
http://www.newindianexpress.com/entertainment/hindi/2018/may/12/vikas-khannas-the-last-colour-is-neena-guptas-most-fulfilling-project-1813791.html
http://filmthreat.com/reviews/the-last-color/