Description
CHUSKIT
2018 | India | 90 mins | Hindi (with English subtitles)
Directed by – Priya Ramasubban
Cast - JIGMET DEWA LHAMO, MORUP NAMGYAL, SATYADEEP MISRA, SONAM WANGCHOK, YANGCHEN DOLMA

Trailer: https://www.chuskit.com/trailer

Synopsis: Sprightly little six-year-old Chuskit's dreams of going to school are cut short when, at the cusp of beginning school, she meets with an accident that renders her a paraplegic. The child who had once skipped through the steep slopes, icy streams and the stark Himalayan terrain is now confined to a life where she is entirely dependent on her family to move, even within the tiny house, as neither her home nor the school across the stream are equipped for someone who can't walk.

Despite all the hurdles life throws her way, Chuskit stays determined to go to school with her friends. Her biggest obstacle, though, comes from within her own home – her grandfather Dorje, who believes that she should accept her fate instead of fighting it. While Chuskit tries to find ways to go back to school, her grandfather, who spends the most time around her, tries to show her the path of religiosity and humility. Caught in between their struggle are Chuskit's parents and her enterprising brother who want to respect the old-world traditions that Dorje stands for, but also want to keep Chuskit's spirit alive.

As life at home gets harder for Chuskit she finds hope and friendship in Dr. Ahmad, a visiting doctor who is in the village setting up a children's clinic. Dr. Ahmad encourages her family to make Chuskit independent so she can stop being a burden on those around her.

Eventually, Chuskit's biggest ally in her fight becomes Dorje, who unexpectedly gets on her side when he realizes that not only do they share the quality of being strong-willed, but also that they both desire nothing more than leading a fulfilling life surrounded by their family. Chuskit then inspires Dorje to bring not just the family but her two best friends and then the whole village to work to get her to school.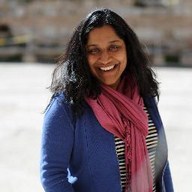 Director: Priya Ramasubban is a reputed filmmaker who has travelled the world for over fifteen years making films for National Geographic, Discovery, History Channel and other major international broadcasters. She is a storyteller at heart and has the ability to deal with complex subjects in a nuanced way allowing for textured interpretation. She has written and directed 'Lost Kings of Israel' (National Geographic), 'Divine Delinquents' (National Geographic), several episodes on the long-running series 'Digging for the Truth' (History Channel), episodes on the series 'Into the Unknown' (Discovery Channel), episode on 'Monster Fish' (National Geographic) and several others notable productions.

Social Media Handles:
https://www.chuskit.com/

Awards:
https://www.chuskit.com/accolades