Description
Photograph
2018 | India | 109 mins | Hindi, English, and Gujarati (with English subtitles)
Directed by – Ritesh Batra
Cast - Nawazuddin Siddiqui, Sanya Malhotra
Post Screening Q&A with Ritesh Batra
Trailer: https://youtu.be/LwOGIlpPqek
Post Screening Q&A with director Ritesh Batra

Synopsis: A struggling Mumbai street photographer pressured to marry by his grandmother convinces a shy stranger to pose as his fiancée during a family visit. Despite vast cultural differences, the pair develops a surprising connection that challenges their worldviews in a wistful and funny romance from Ritesh Batra (The Lunchbox).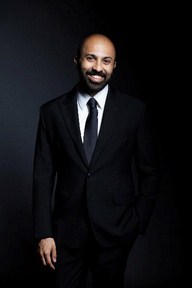 Director: Ritesh Batra's debut work "The Lunchbox', was supported by the Sundance Institute and premiered at the Cannes Film Festival. It was nominated for the 2015 BAFTAS. He has since worked on "Our Souls At Night,' starring Robert Redford, Jane Fonda, 'The Sense Of An Ending' with Jim Broadbent and Charlotte Rampling, 'Photograph' is his newest work. He has a passion for running, reading, and fountain pens. His favorite color is blue.


Social Media Handles: