Description
Bulbul Can Sing
2018 | India | 95 mins | Hindi and Assamese (with English subtitles)
Directed by - Rima Das
Cast – Pakija Begum, Arnali Das, Manoranjan Das, Banita Thakuria, Manabendra Das

Trailer: https://www.youtube.com/watch?v=6DsjnhSR9ww&t=74s

Synopsis: In the atmospheric light of dusk and dawn, Rima Das portrays the lives of three friends on the threshold of adulthood. Poetic sensuality contrasts with authentic scenes of everyday life in their Indian village, where care-free youthfulness comes face to face with merciless reality. The story's protagonist is Bulbul, whose voice fails her when she has to sing in front of people. Fear of failure and self-doubt also plague the fragile Bonny, and Suman, who does not fulfil the traditional male image. The experience of first love puts the three teenagers under the pressure of high expectations and strict moral codes. The relationship between love and suffering demands a lot of strength. Bulbul the nightingale begins to sing.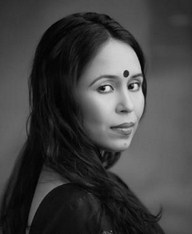 Director: Rima Das is a self-taught screenwriter, producer and director who also takes on the roles of cinematographer and editor for her films. Born and raised in a small village in Assam in northeast India, she is now based in Mumbai and Assam. She is the Managing Director of Flying River Films which supports local, independent filmmaking in the region.

Best known for making indigenous and realistic films with non-professional actors, her films have been striking a chord with people not just in India but across the globe. Her first feature 'Man With The Binoculars' ('Antarsrishti') premiered in the First Feature Competition at Tallinn Black Nights Film Festival 2016 and at MAMI Mumbai Film Festival.
'Village Rockstars', Rima's second feature film premiered at Toronto International Film Festival 2017, then travelled to more than 80 film festivals around the world. The film has received over 50 Awards including the National Film Awards as the Best Feature Film in India 2018 and Oscar entry from India 2019.

'Bulbul Can Sing', her third feature film had its world premiere at Toronto International Film Festival 2018, in the Contemporary World Cinema section. Followed by the Asian Premier at Busan International Film Festival and its European premiere at Berlin International Film festival (Generation 14 section) 2019. The film won Golden Gateway Award for best film in Mumbai Film Festival, Best actor at Singapore Film Festival. Rima Das is also nominated for Best new director Asian Awards for Bulbul Can Sing 2019.

Social Media Handles:
https://www.imdb.com/title/tt8659050/

Reviews:
https://www.hollywoodreporter.com/review/bulbul-can-sing-1142136
https://www.screendaily.com/reviews/bulbul-can-sing-busan-review/5133102.article
https://www.filmcompanion.in/bulbul-can-sing-movie-review-rima-das
https://asianmoviepulse.com/2019/02/film-review-bulbul-can-sing-2018-by-rima-das/