Description
The Official New York Greek Weekend for All New York Greeks: #NYGF
Thursday August 1st-August 4th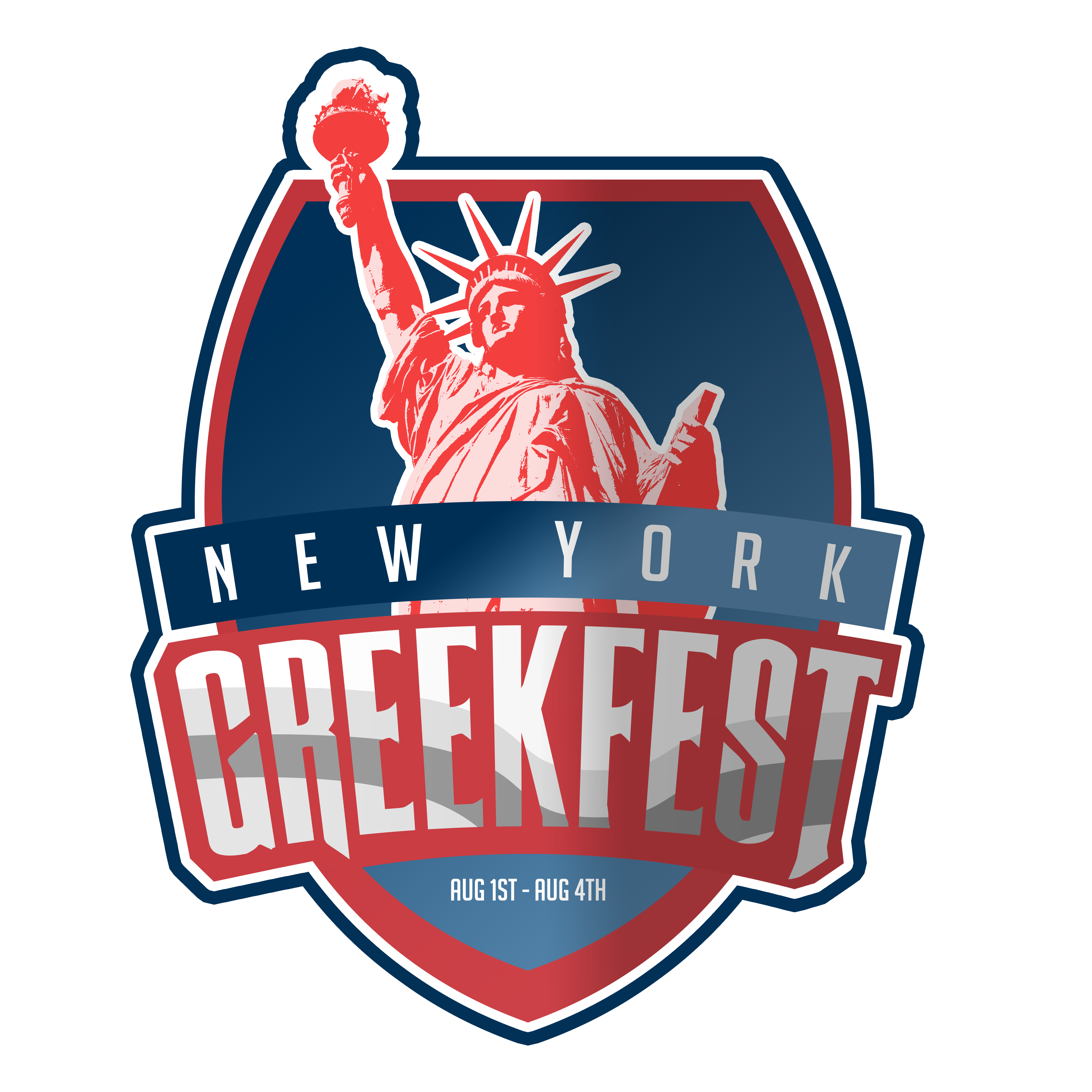 The Official New York Greek Weekend for All New York Greeks: NYGF
IN CONJUCTION WITH THE NYC DIVINE NINE & NYC Metro Area Greeks
WE BRING YOU
#NEWYORKGREEKFEST
MIX-MINGLE-NETWORK-TURN UP WITH YOUR FAVORITE FRATS AND SORORITIES FOR ALL LEVELS of greeks.
DIVINE NINE, LOCALS, & NALFO
A WEEKEND OF EVENTS THAT ARE OPEN TO ALL THAT BELIEVE IN UNITY, BROTHERHOOD/SISTERHOOD, AND A GOOD TIME!
---
REGISTER FOR OUR AFFILIATE PROGRAM EARN FREE TICKETS AND COMMISSIONS
TEXT "#NYGF AFFLIATE " TO 646-717-2520 TO REGISTER OR NewYorkGreekFest@gmail.com
DM US ON INSTAGRAM @NEWYORKGREEKFEST TO JOIN OUR GROUPME NETWORK THE BIGGEST GREEK CHAT IN NYC
---
BIG SHOUTOUT TO THE ENTIRE DIVINE 9
ALPHA PHI ALPHA I ALPHA KAPPA ALPHA I KAPPA ALPHA PSI I OMEGA PSI PHI I DELTA SIGMA THETA I PHI BETA SIGMA I ZETA PHI BETA I SIGMA GAMMA RHO I IOTA PHI THETA.
SHOUTOUT TO THE FREE MASONS I ORDER OF EASTERN STAR I NALFO. I LOCALS
SHOUTOUT TO ALL GRADUATES, COLLEGES AND UNIVERSITIES. I HBCUers
SHOUTOUT TO ALL SERVICE ORGANIZATION STRIVING TO BETTER THEIR COMMUNITIES!
Hosted by Our Top Influencers & Performances as Well
@NewYorkGreekFest Would like to Thank All parties that Are Apart of this
---
*****EVENTS BELOW*****
THURSDAY AUGUST 1ST
~HOT GIRL HAPPY HOUR GAME NIGHT MIX AND MINGLE AT 6PM-UNTIL
LADIES NIGHT
FREE ENTRY WITH RSVP
ALL LEOS SZN RSVP ADVANCE FOR FREE ENTRY
At Hayaty Lounge
(103 Avenue A, NY, NY 10009)
---
FRIDAY AUGUST 2ND 2019
~RISK IT ALL "BEFORE THE SUMMER ENDS"
Moved to TaJ Lounge
(48 West 21st, NY, NY 10010)
Free entry before 12 am
doors open 11PM-4AM
I HOOKAH I DRINKS
---
SATURDAY 9AM-12PM
~COMMUNITY SERVICE TBA
SATURDAY 2PM-10PM
~Hot Summer 90's DAY PARTY IN BROOKLYN (INDOOR & OUTDOOR SPACE NEAR BARCLAY CENTER)
(33 Lafayette Ave, Brooklyn, NY 11217)
SATURDAY NIGHT
~TEDDY'S N TEQUILA (LINGERIE VS PAJAMAS PARTY)
Hayaty Lounge
(103 Avenue A, NY, NY 10009)
RSVP free before 12am
doors open 10PM TO 4AM
ALL LEOS NO COVER ALL NIGHT WITH RSVP ADVANCE
---
SUNDAY AUGUST 4TH 2019 12PM-10PM
~NEW YORK GREEK FEST PUNCHNCOOKOUT
Prospect Park
$1000 CASH PRIZE & TROPHY TO #NYGF2019 BEST PUNCHOUT WINNER
ALL LEOS NO COVER ALL NIGHT WITH RSVP ADVANCE
TO SIGN UP, EMAIL NEWYORKGREEKFEST@GMAIL.COM "#NYGF2019 PUNCHOUT CONTENDER" IN SUBJECT
210-212 Prospect Park Southwest, Brooklyn, NY 11218