Description
Recommended by Fashion Week Online (FWO), the most anticipated fashion event of NYFW is back at the venue of a lifetime! hiTechMODA is producing its second season at National Geographic Encounter, located in the heart of the New York Theatre District, steps from the iconic Shubert Alley. This season is gaining momentum and earning a stellar reputation for innovation. This new iteration will set the gold standard for independent runway shows happening all around town. hiTechMODA is rapidly gaining traction as the show of shows, one you won't want to miss.
hiTechMODA brings you the best and most talented emerging designers in an unparalleled runway setting that incorporates a multi-disciplinary platform of unique fashions woven with aspects of dance, music, theatrical and visual entertainment against a sensational backdrop that is truly state-of-the-art. hiTechMODA is partnering with National Geographic to promote sustainability, body positivity and fair trade within the fashion community.
https://fashionweekonline.com/changing-paradigms-hitechmoda-at-new-york-fashion-week
Buy my Runway hiTechMODA™ is debuting state-of-the-art technology which will provide exclusive access for the audience to purchase outfits and items that are featured during our shows as they appear on the runway. (scroll down for more exciting info)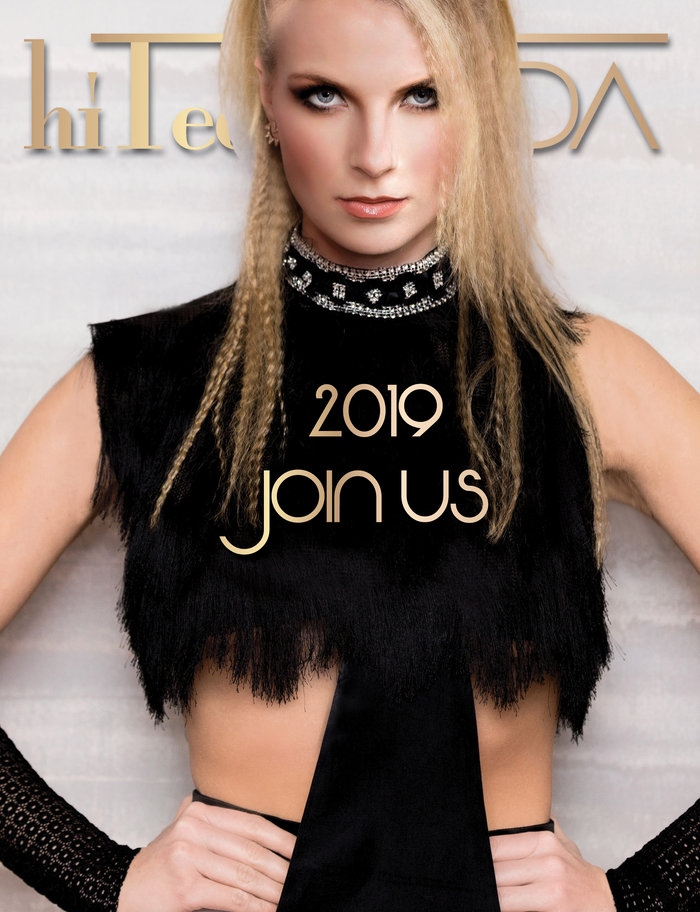 WHAT TO EXPECT?
During this exciting fashion weekend, you will have the chance to experience multiple spectacular designer fashion shows, featuring local and international talent, catering to a variety of aesthetics and visions.
At HiTechMODA, we recognize that new trends in fashion are driven by diversity, inclusivity, radical innovation, technology, and sustainability. As such, we'll be highlighting these key fashion drivers in our 3-day NYFW Events. You absolutely don't want to miss it!
hiTechMODA is excited to partner with the following sponsors to help spread out message of Technology, Sustainability and Innovative Fashion!
NATIONAL GEOGRAPHIC ENCOUNTER - https://natgeoencounter.com/
AMERICAN FOUNDATION FOR SUICIDE PREVENTION - https://afsp.org/
3RD-i WATER - https://www.3rdiwater.com/
AEROFARMS - https://aerofarms.com/
CHIKI BUTTAH - https://chikibuttah.com/
FAIRWAY - https://www.fairwaymarket.com/
SHOWSTYLEBRANDS - https://showstylebrands.com/
LEAFY KITCHEN - https://leafykitchen.com/
ORGANIC SKIN CO - https://theorganicskinco.com/
ECO PRODUCTS - https://www.ecoproducts.com/
BALDOR - https://www.baldorfood.com/
YOUR LOCAL - https://yourlocal.org/
SAVVY TECH - https://savvytechcompany.com/
UNITED DANCE ACADEMY - https://www.danceunitedacademy.com/
DEL MONSOON
hiTechMODA cannot wait for everyone to see the following vendors before each of our shows! Each brings a unique product and special offers just for our attendees to the mix. Come early to the shows and say hi!
DR BREW KOMBUCHA - https://www.brewdrkombucha.com/
HEIDI DAUS - https://heididaus.com/
SCENERY BAGS - https://scenerybags.com
SUUCHI - https://www.suuchi.com/
REDD BAR - https://www.reddbar.com/

HANNAH JANE - https://www.artofhannahjane.com/
GREEN FOOD SOLUTIONS - https://greenfoodsolutions.com/
---
The Shows
Friday, September 6th
5:30 pm - Doors open for Cocktail Party Ticket holders, Vendor Exhibition opens
6:00 - 7:00 pm Ticketed Networking Cocktail Hour @National Geographic
7:00 pm - Doors open for MODA Haute Couture Ticket holders
7:30 pm - MODA Haute Couture
Dominion Couture Costume Design by Tara Bryant
PetiteTweets
Rian Fernandez
Laylah Rose Couture
Tré La Voúx Atelier
Hardcore Fashion
AlycesaundraL
Laura Marino
Elena Collection
Jovani Couture
Errick Kim Albert
Albert Andranda Luxewear
---
Saturday, September 7th
11:30 am - Doors open for MODA Runway Ticket holders, Vendor Exhibition opens
12:00 pm - MODA Runway
Laylah Rose
Fernandita Salazar
Lavish 'de la Rose
Jo Jo Kids Star Fashion
Monique du Rocke by Mary Rock
Elana Collection
3:30 pm - Doors open for ReGen Runway™ Ticket holders, Vendor Exhibition opens
4:00 pm - ReGen Runway™
Buffalo Hunt Camp
7HANDS Design
Native American Notions
Yo Soy Mia
Artisan Soul
NYC Fair Trade Coalition
AtelierOM
Red Tale Moon
Kromagnon
Art by Hannah Jame
Stella Lucchi
Volta Atelier
JTL Designs
Ia's Threads
Heidi Daus
6:30 pm - Doors open for MODA Momentum Runway Ticket holders, Vendor Exhibition opens
7:00 pm - MODA Momentum Runway

PetiteTweets
7HANDS Design
AfricanPearls
Dkdesignfashion
Mjochle
Snooty Booty Designs
Candice Marie
Studio Ivey
Tré La Voúx Atelier


More info...
Our accessory designer is
AristoKrown
Nannette Design for Studio Ivey

Our designers' bios can be found at https://www.hitechmoda.com/2019-designers


*continued We are extremely excited about providing this highly sought after capability which will turn the runway into a boutique and allow for purchase of items right off the catwalk. With our vendor & designer showcase, we will be among the first to successfully offer the ability for our audience to purchase from every designer, whether they are prêt-à-porter or couture. All items will have the capability to be ordered and delivered to the customer directly from an easy and seamless app on their phones, either during the show or days, weeks or months later. During the show, the price will be a super discounted offer that is good only for the time of the show, so be prepared! Our technology sponsor Savvy Tech is a world leading fashion - tech startup which brings users the latest in virtual fitting technology. Their ENLY platform allows shoppers to virtually try on designer clothing with their own avatar to see fit and functionality allowing for accuracy and further confidence in purchasing garments that the wearer will likely not return due to sizing issues. Buymyrunway.com will provide an exclusive live video stream that allows a remote viewing audience the ability to purchase the clothing from most of the hiTechMODA designers as well! We are proud to launch this highly anticipated capability and invite you to make history with us! Be a part of the retail disruption and support the designers you care about directly!
FAQs
Dress Codes
Front and Second Row: Cocktail Attire
General Seating: Smart Casual
Are there ID or minimum age requirements to enter the event?
The ticketed cocktail networking hour is open to all purchasers, but you must be 21 or older to consume alcohol. SOFA seating with champagne is available for purchase to all ages, but only those 21 or older will be able to have champagne. ID required for verification of age.
What are my transportation/parking options for getting to and from the event?

NYC is well known for its yellow taxis, as well as Uber, Lyft and Via for private cars.
The two nearest parking garages are Icon Advance Parking (246 W 44th St) and Edison ParkFest (307 W 44th St). We have no ties to these garages and suggest calling them in advance of your arrival for pricing and availability.
NYC has one of the best subway systems in the world, it runs 24/7! Take any of the following trains to Times Square 42nd street and you will be within spitting distance of the venue: 1237ACENQRW or Shuttle from Grand Central.
The three nearest MTA bus stops are the southbound M104, the 7th Av/W 44th St stop; the north or westbound M42, SIM8, SIM8x, SIM22, SIM25, SIM26, or SIM30, as well as the eastbound M42, which all stop at W 42nd St/7th Av; and the northbound M20 or M104, stopping at 8th Av/W 43rd St.
NYC does also have street parking, but this is very hit or miss and we suggest the above alternatives to save yourselves from being late or paying city fines should out of towners park incorrectly.
How can I contact the organizer with any questions?
general/designer inquiries: opportunity@hitechmoda.com
group sales (10+ tickets per one show): prestoncarey90@gmail.com
press/media pass inquiries must apply here: https://www.hitechmoda.com/press-application
What's the refund policy?
No refund
Is my registration fee or ticket transferrable?
No
Do I have to bring my printed ticket to the event?
You may print out your ticket, but in the spirit of sustainability we will have a fully digitized system available on-site to scan in guests. Please have Eventbrite's app on your phone and your ticket's QR code available for scanning to ensure a smooth entry experience.
Is it ok if the name on my ticket or registration doesn't match the person who attends?
If the purchaser will not be in attendance, please give us the attendee name(s).
Are you able to answer any questions about the venue or National Geographic in general?
No, please contact the appropriate party directly.