Description
If you're a fashion industry professional or working at New York Fashion Week as a hair stylist, makeup artist, model, designer, photographer, videographer, publicist, or blogger join us for our first NYFW networking event.
We're celebrating the launch of the Fashion Mingle Network at our favorite NYC Fashion Week hotel ROW NYC! We've spent two years building a network exclusively for fashion industry professionals and now it's time to celebrate!

You'll also enjoy our exclusive Mingle Martini that we're concocting ON SITE! We'll be working with the bartenders to come up with the perfect Mingle Martini that matches the color of our logo and tastes FABULOUS, so join us at 8pm to be in on the fun.

Tickets are $15 for Early Bird, $20 in advance and $25 at the door. Each ticket comes with a complimentary Mingle Martini and the first 50 Early Bird tickets sold will be guaranteed a swag bag from our sponsors!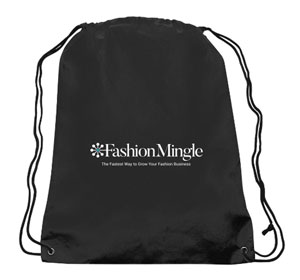 Want to stay in the coolest boutique hotel in NYC during Fashion Week? Click the link below to get our exclusive 15% promotion for ROW NYC. Enter the offer code ROW DEAL in the offers section on their site to book this deal.
https://rownyc.reztrip.com/classic/en/special_offer?accessCode=ROWDEAL&action=show&controller=landings&locale=en&offer_code=ROWDEAL&rate_code=DINFLU&rate_code=DINFLU&starting_page=special_offer&vr=3
Date and Time
Location
Refund Policy