Lights Up! The Theater of Fashion, Friday, September 10th
About this event
**The coupon code location has changed! Enter promo code (in the upper left corner, above the first ticket option.)
There is NO vaccine check, no requirement for COVID test results, masking is optional. We request if you are running a fever or not feeling well, please do not attend the event.
Having wowed the fashion world with a one-of-a-kind live-streamed avant-garde fashion show in September 2020 from BAZA Studios, and again in February 2021 as one of the few productions to host fashion events to a live audience and streamed from the New Yorker Hotel's Grand Ballroom, hiTechMODA is back again in person in New York for Fashion Week at the historic and exclusive Edison Ballroom.
hiTechMODA is bringing its unique blend of hi-tech and sustainable fashion from some of the top emerging and established designers and boutiques from around the world and wrapping it all in the fashion glamour of the golden age of theater.
Get your tickets to the most talked about independent fashion show on the NYFW scene!
Designers are in order of showcasing.
​FRIDAY SEPTEMBER 10, 2021
​11:30 AM -
Designers:
MODA Model Competition
2:00 PM -
Yanique Designs
Dress UPP with US
Mila Hoffman Couture
​4:30 PM -
STL Fashion
Marc Defang
Daily Malong
Carlos Benguigui
​6:00 PM MODA Haute Couture
Haute Couture Me by STL
Marc Defang Couture
Alexandra Popescu-York
Lights Up Soirée is an exclusive 100 tickets only event. This is a separate ticket from the fashion show. The event is from 8:00 PM to 10:00 PM directly after the Haute Couture Fashion. You do not have to attend the Friday night fashion show, and is open to the public and fashion industry insiders.
NYC finest entertainment
Exclusive ticket event:
Mingle with hiTechMODA designers & other industry professionals in the Mezzanine at the Edison Theater. Butler passed Hot and Cold hors d'oeuvres & desserts by Celebrity Chef Mina Newman. Cocktail Reception being held in the Mezzanine.
Cold hors d'oeuvres: Grilled shrimp cocktail, Ahi Tuna Tartar Cones with Spicy Season Sauce, Parmesan Ricotta Cannoli's, Chipotle Chicken Salad, Roma Tomato Bruschetta with Basil Oil
Hot hors d'oeuvres: Smoked lamb shoulder with Mint Miniature, Sirloin burgers on Brioche Chicken Quesadillas, Seared Spiced Scallops wrapped in Applewood Bacon, Miniature CrabCakes 
Dessert: Red Velvet Whoopie Pies, Key Lime Pie, Chocolate Covered Strawberries, Upside down Ice-Cream Cones with Rainbow Sprinkles (for your sparkling life)
Unlimited 2 hour open bar with top-shelf liquor, beer, & wine. Passed wine, Speciality Drinks and Sparkling Water.
Purchase tickets by clicking the below link
Disclaimer: By purchasing a ticket, you understand that photography, videography, and audio recording will be taking place throughout the venue and connected spaces, and that you have no expectation of privacy with regards to incidentally being photographed, filmed, or recorded. Further, you acknowledge you hold no rights to any photograph, video, or audio recording that may happen to have your likeness or voice captured thereon.
No cash refunds will be granted. Refunds will be in the form of a credit towards a future hiTechMODA event of equal or greater value. within 1 year of this event.
Request front row and dress to impress. No jeans or tennis shoes.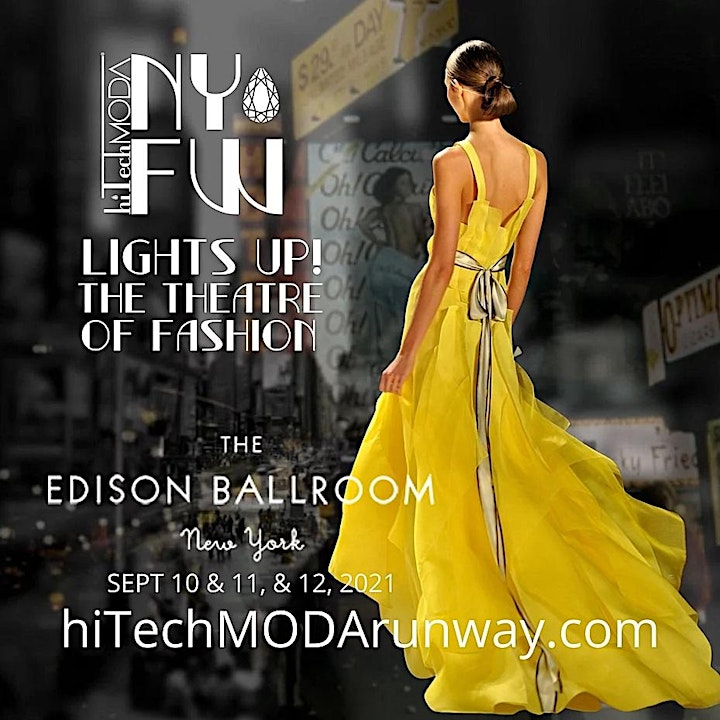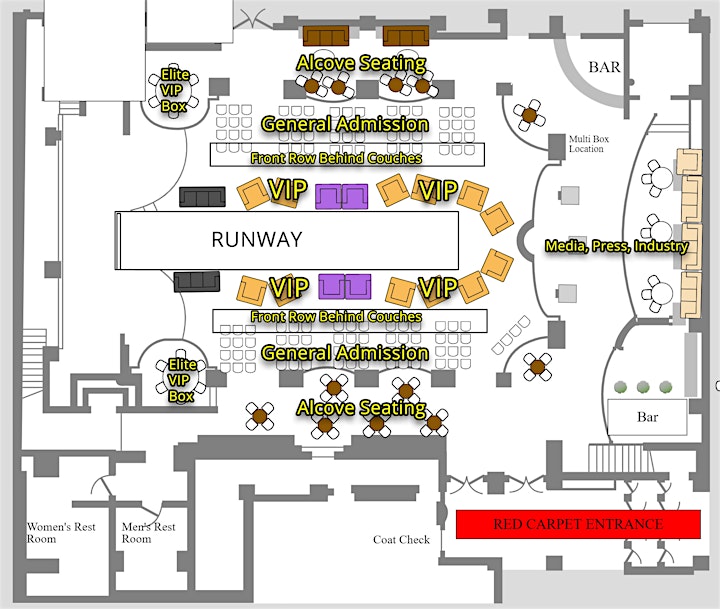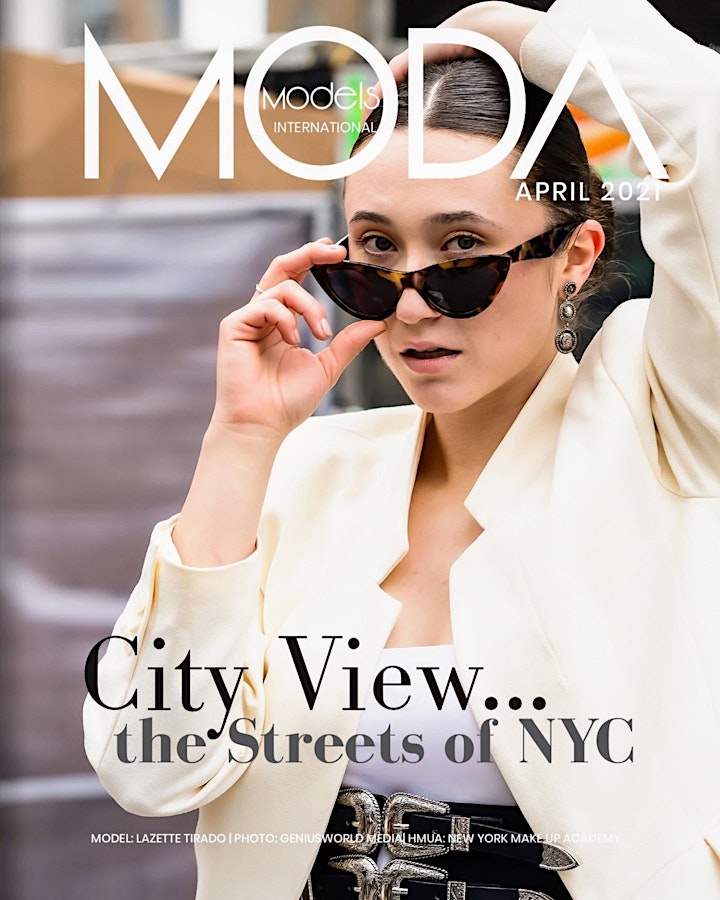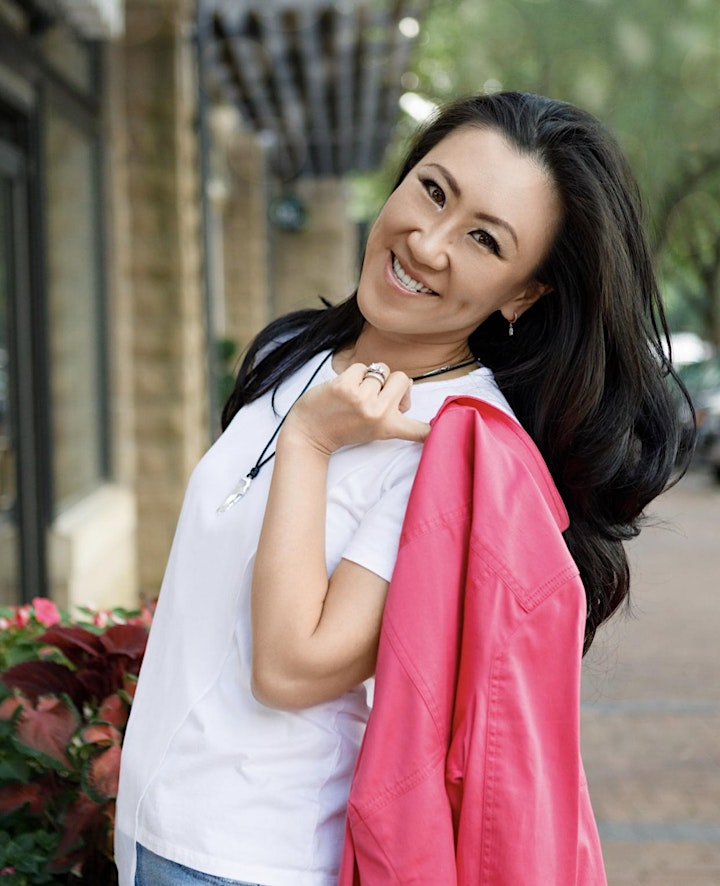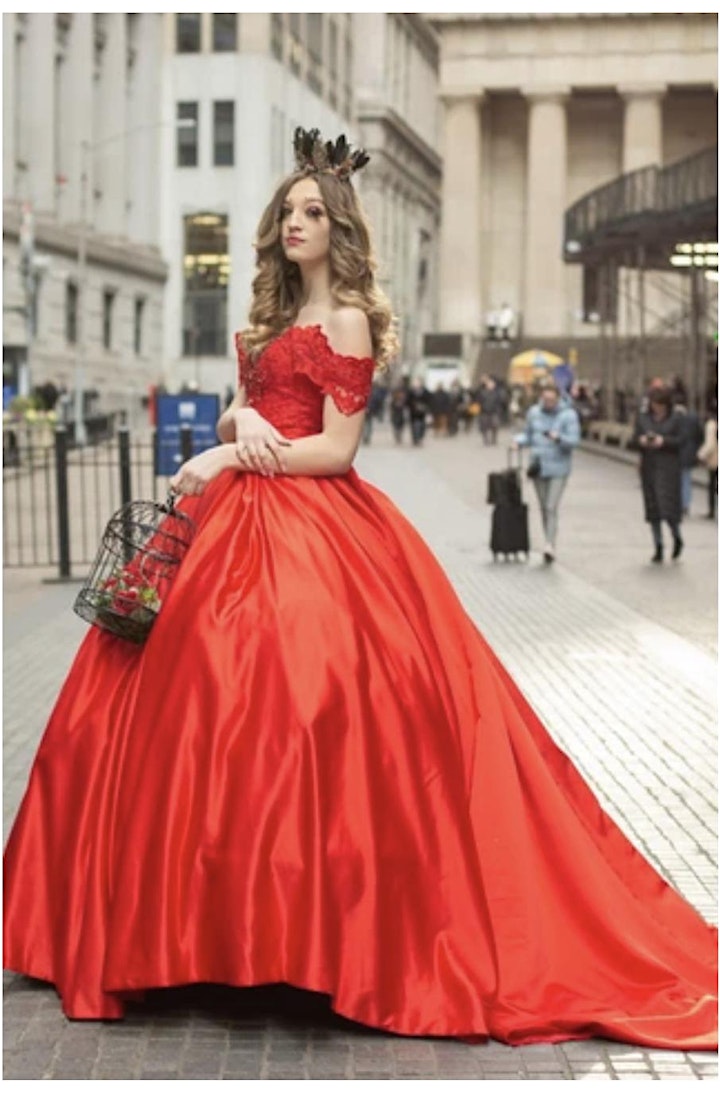 Mila Hoffman is a Dallas-based fashion designer. Born in Europe, she traveled the world learning about couture fashion while studying and working as an expert in international logistics.
"I always loved fashion and wanted to create beautiful things but never had time to since my career took me all over the world," she said.
In 2012 she decided to take the plunge and change careers to work full time in the fashion industry. It was a risky move but has paid off with hard work, persistence, and her keen eye for beautiful things.
She immediately created her first line of wedding and prom dresses that were inspired by fairy tales. Her first fashion show, called "Dream a little," showcased the new line and was huge success.
"I guess living in different countries was a great thing. I learned to love bright colors when I lived in China, the hourglass silhouette is definitely from the time I spend in London and obsession with crystals and embroidery was brought from Dubai".
If you're into one of a kind, eye-catching, jaw dropping, and just simply stunning gowns and dresses you will definitely like Mila Hoffman Couture creations.
You can find her at MilaHoffman.com
Organizer of New York Fashion Week hiTechMODA Friday Event - Lights Up!
When two powerhouse personas come together to form a new event, you can best bet it's not going to be same old/same old.  hiTechMODA: Fashion Forward Innovation is a blend separate women's visions which seek to change the catwalks of NYFW to become more diverse, inclusive, tech and sustainable.  The shows need to be more relevant and viable. These women, bring two diverse but related backgrounds to this event.  Producer, PS Privette brings her years of fashion, technology and competition experience. Brenda Jameson with a wide range of experience in numerous fields, Brenda brings an arsenal of business and organizational skills, her creative mind, and her love of technology to the world of fashion. This new endeavor will bring some of the latest innovations to the catwalk; with a look at the shifts and disruptions in every aspect of the fashion industry going on at the moment, hiTechMODA will bring those new technologies and concepts and show how they are changing the face of fashion and making it anything but "business as usual."